LEAP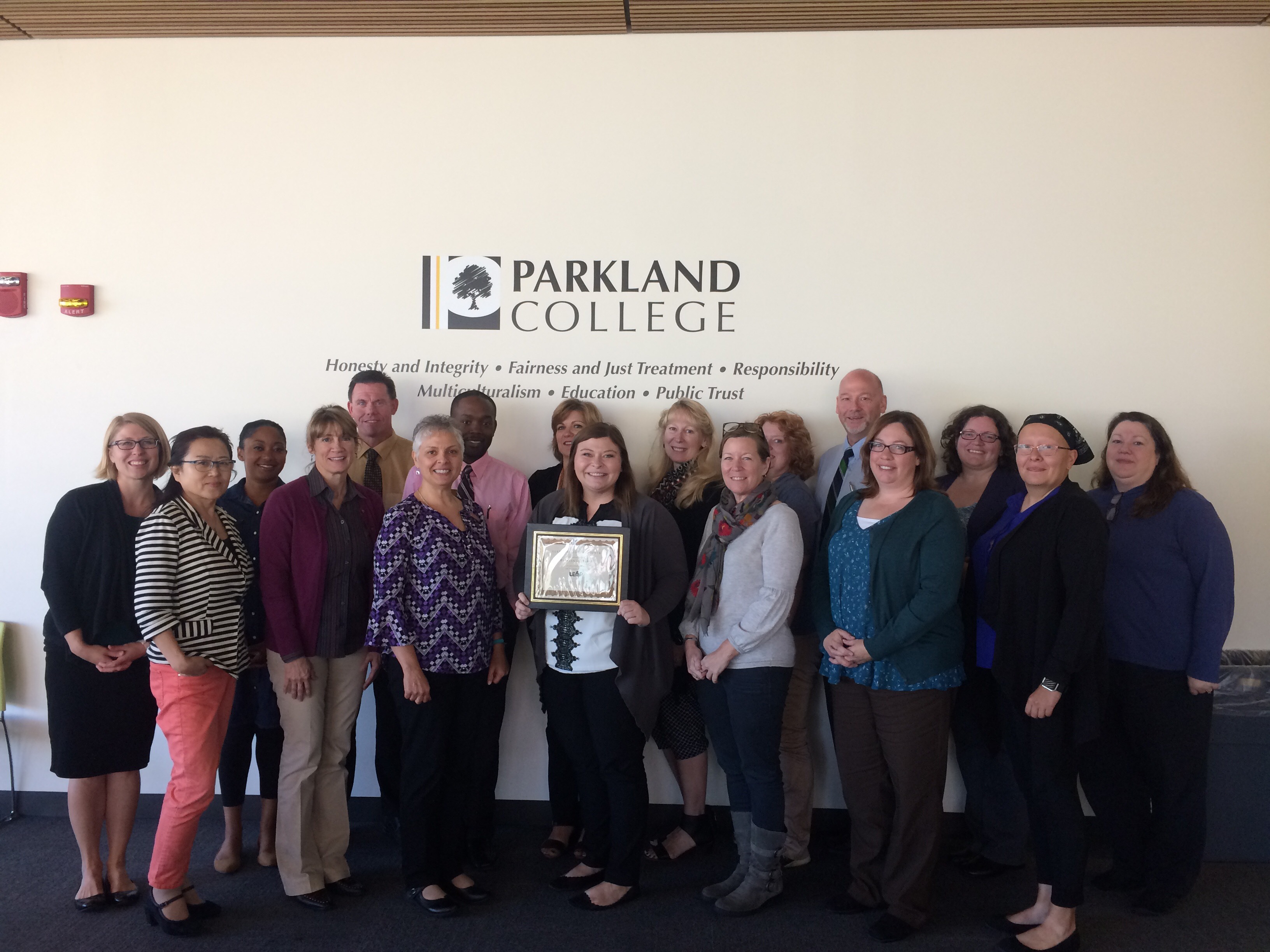 Photo by: Provided
National Disability Employment Awareness Month (NDEAM), held each October, aims to educate about disability employment issues and celebrate the many and varied contributions of America's workers with disabilities. The 2018 theme is "America's Workforce, Empowering All." Throughout the month, many companies will be engaging in a variety of activities to educate their staff on disability employment issues and the role they play in fostering a disability-friendly work culture.
LEAP (Leaders Employing All People), a local training and education resource that works with employers throughout the year on disability inclusion-related topics, tested out NDEAM events last year. LEAP ran a local campaign centered around NDEAM and diversity as a way to share about LEAP and disability inclusion in the workplace. The campaign included flyers, cold calls to local businesses and setting up training events.
"We were excited to see some of our larger employers like Parkland College get involved," DSC Employment First/LEAP Coordinator Stephanie Davenport said. "One of the issues we run into is that diversity and inclusion have become such buzzwords now that sometimes people feel a sense of what's been called diversity fatigue. One of our goals with LEAP was to create a training for the community that is unique to our local audience, so it doesn't come across as another mandatory affirmative action training. We don't want people to feel like they're just checking off a box but instead receiving valuable resources."  
Last October, Parkland's human resources department hosted a lunch-and-learn in recognition of NDEAM. The group provided lunch and invited hiring managers from the college to attend LEAP training.
"The LEAP training was a great reminder that diversity in the workplace has many forms. During the LEAP training, we received resources on etiquette and respectful language, in addition to information on accommodations and accessibility. The speakers and activities were engaging and demonstrated the importance of inclusion in the workplace by sharing tangible examples and best practices," Parkland human resources department leaders said.
LEAP will be sharing NDEAM materials again this fall. Here are some ways your business can get involved as follows:
Host a disability-awareness training, such as LEAP, over lunch or during an already scheduled staff meeting.
It's also a great time to review your policies to ensure they support a disability-inclusive workplace.
Maybe, you want to start a committee or task force. Not only can LEAP offer resources from their partnering agencies, but they also have a pool of employers who have served as Champions at their workplace whom they may be able to connect you with.
Participate in a social media campaign. The Office of Disability Employment (ODEP) provides templates for social media posts, posters for office bulletin boards and press release templates on their website at https://www.dol.gov/odep/topics/ndeam/employers.htm.
If you need assistance or resources for organizing National Disability Employment Awareness Month events, contact DSC/Employment Services Director Annette Becherer at 217-356-9176.