Attorney joins firm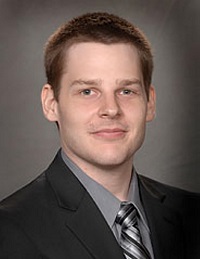 Photo by: Bridget Broihahn
Conrad Scully of Savoy has joined the Mattoon law firm of Heller, Holmes & Associates PC as an associate.
He graduated cum laude from the University of Illinois College of Law in May. While in law school, Scully was a Notes & Comments editor for the Illinois Law Review and was also a peer adviser for first-year law students.
Prior to law school, Scully attended Purdue University, majoring in political science, and graduated with honors.
Scully will be concentrating in personal injury and wrongful death, workers' compensation and commercial litigation.