NASA selects local business for technology award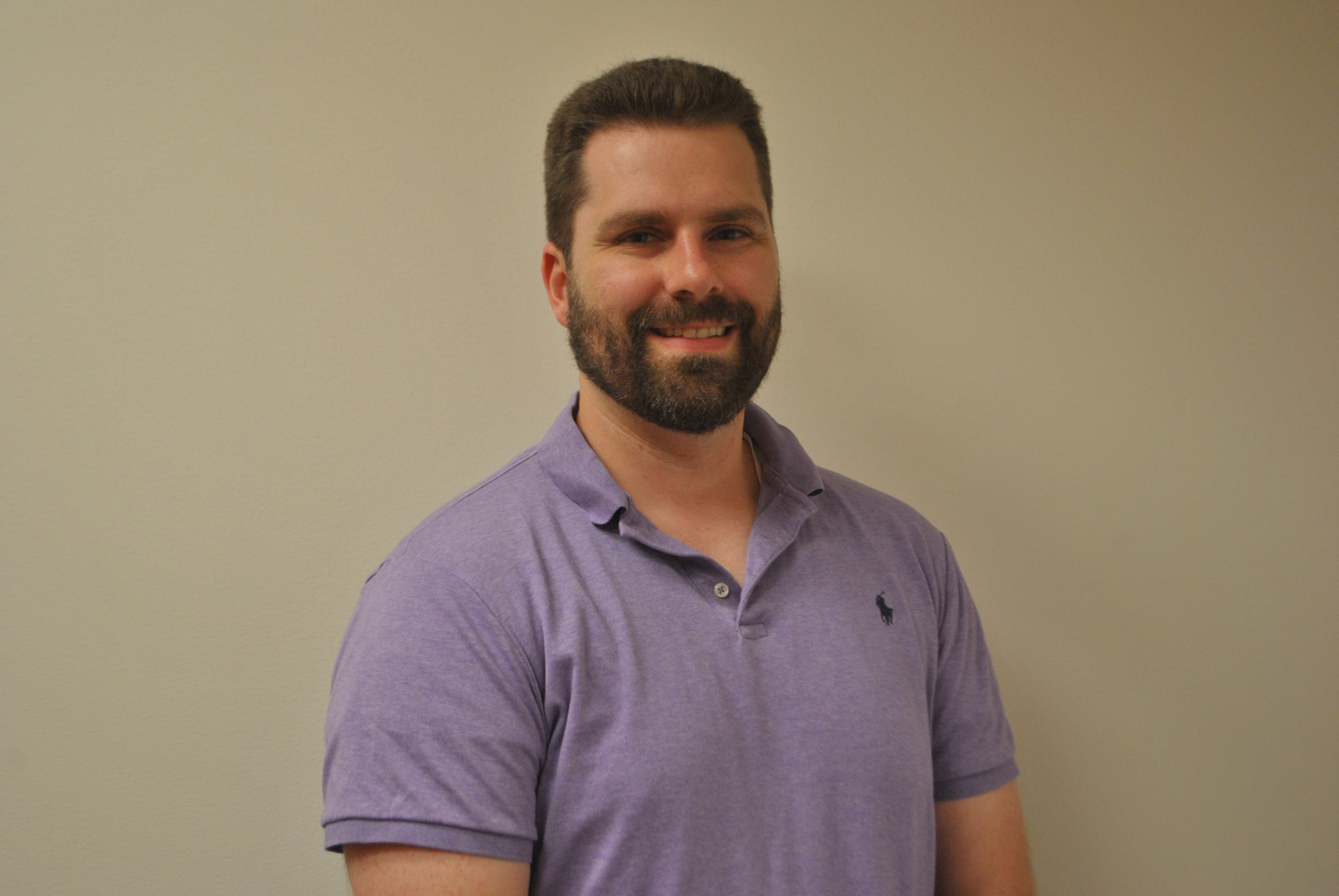 Photo by: Christine Walsh
ATSP Innovations, a developer and producer of a new family of resins, was recently chosen for a Phase I Small Business Innovation Research (SBIR) contract award from NASA's Marshall Space Flight Center.
The Champaign-based company's proposal, "Extreme Environment Tribological Characterization of Advanced Bearing Materials," will be developing new materials for future space exploration missions to Venus and the outer solar system. The materials developed will need to withstand both cryogenic temperatures, which are defined as from -238 to -460 degrees Fahrenheit, and the extreme heat of Venus' surface, which is nearly 1,000 degrees Fahrenheit.
"It'll be years and years before they see an actual mission," ATSP founding member Jacob Meyer explained.
ATSP, which is located at the University of Illinois Research Park, currently has two-full time employees and several interns, as well as a few part-time employees and some collaborations with Texas A&M University. "We'll be expanding just a little bit," Meyer said.
The company's main product, for which it is named, is a new class of polyesters called Aromatic Thermosetting coPolyesters (ATSP). "We think we have a really great product in terms of temperature performance, wear resistance and adhesive properties," Meyer said.
Last March, ATSP Innovations' project "Reversible Adhesion Concept for In-Space Assembly" was selected for a Phase II SBIR award from NASA's Langley Research Center. That technology will allow future space structures to be reassembled and repurposed for multiple missions. ATSP's adhesive can be sprayed on metal and composite surfaces and becomes rigid. The adhesive is designed to be resistant to very low and high temperatures and for a hard vacuum. "Ours is something that is actually a solution," Meyer said. "You put a little heat with it, and it bonds with itself. No one is selling an adhesive like this, and now we are. The adhesive layer is baked onto the product."
The adhesive is wear resistant, low friction and lasts a long time. "There are broad applications for it," Meyer said. "There are a lot of applications we can fill."."
The Small Business Innovation Research (SBIR) program encourages domestic small businesses and research institutions to develop innovative ideas that meet the specific research and development needs of the federal government. The programs are intended to stimulate technological innovation in the private sector, increase the commercial application of research results and encourage participation of socially and economically disadvantaged persons and women-owned small businesses. Since the 1970s, small businesses have created approximately 55 percent of all jobs in the United States. Phase I grants are for $125,000 and last for six months, and Phase II are for $750,000 and last for two years.
"It helps a lot," Meyer said. "Hopefully more commercial uses are spawned out of that."
ATSP Innovations was founded in 2010 by Dr. James Economy, the former head of the University of Illinois Materials Science and Engineering Department, along with Andreas Polycarpou and Gaetan Bonhomme, "while I was in grade school," Meyer noted. A corporate entity was required to develop the polymer products that Economy was envisioning while at the university.
Meyer conceded that it can be challenging to penetrate a market that has been largely unchanged for 30 or 40 years. "You basically need to find areas where things are not OK, and go look for the nails to hammer," he said. "We want to bring higher performance polymer products to the market and fulfill needs not being currently addressed."
The thermoset that ATSP is using is more chemically flexible than thermoplastic. "You don't have just a lot of parallel lines," Meyer said, referring to the polymer links. "We have the ability to design how a structure is acting very easily and precisely with our material. We're delivering lots of new utility and high performance."
ATSP's products might end up in an automobile bearing or in an airplane, but other than that, the average consumer wouldn't have much contact with them, according to Meyer. "There's a good chance they'll never see it," he said.
ATSP's potential clients are primarily in the oil and gas, industrial, aerospace, electronics and appliance sectors. "It can serve as a very high-temperature paint, essentially," Meyer said. "There's lots of different possibilities."
Even though the company will always be focused on polymer-based products, that doesn't mean ATSP Innovations is staying stagnant. "We have a lot of different areas where wanting to expand into," Meyer said. "We have lots of new, fresh ideas. We just have to find the right partner for it."