Gold prices may hit new 6-year highs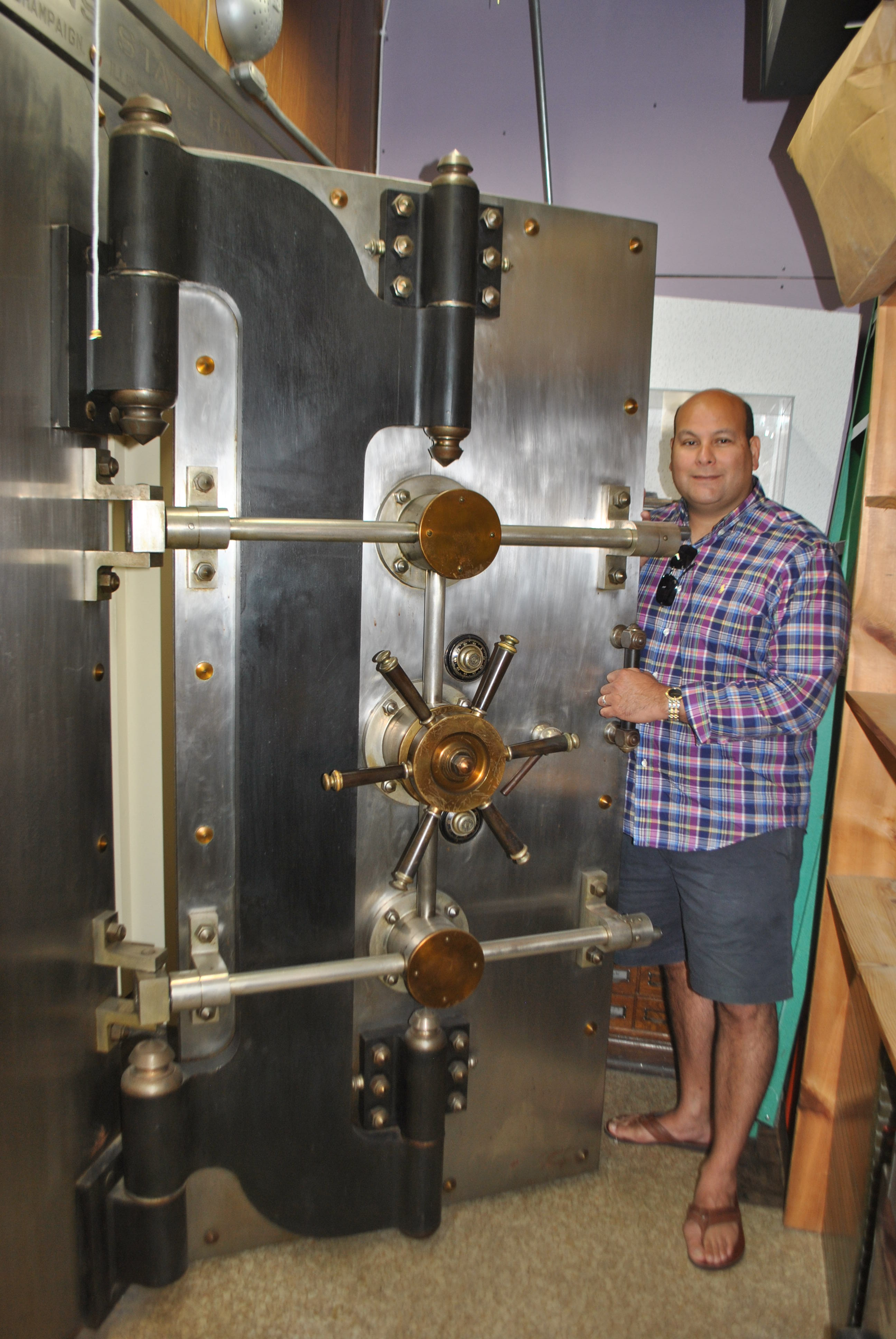 Photo by: Christine Walsh
Gold has sustained price increases of 11 percent this year, with a lot of the change happening in the last several months.
Prices rocketed to their highest settlement in six years last month after the U.S. Federal Reserve, America's central bank, said that it would cut interest rates this year if economic indicators necessitated it.
Experts say a weaker dollar, falling yields and continued uncertainty about the potential for a recession are driving investors to the precious metal.
Specialty Stamp and Coin owner Mark Cortez says gold prices have generally been hovering around $1,080 to $1,300 for the last few years. Cortez said one reason for the rally is that the bullish stock market and dollar over the last eight or nine years has prevented people from buying gold. "People are always wanting to park their money where there's confidence and excitement," he said. "When the economy changes and shifts direction, there's a lot of confusion. People start to look for the next bull market."
As a rule, when the dollar's value increases, gold's price falls. "Normally when the dollar does well, gold doesn't," Cortez explained. "It's not just our economy, but the rest of the world as well. A lot of the time, people are worrying about what the Fed is going to do with rising rates. Because everything's going good, they kind of get cautious and worry about where we're heading. If we knew what's behind the Fed's curtain, we would know where to put the money."
Demand for gold can go up when people become nervous and worried about economic indicators, according to Cortez. "They look at things like the yield curve determined by short-term and long-term interest rates," he said.
An inverted yield curve, which happens when long-term yields fall below short-term yields, has historically preceded recessions. In those times of uncertainty, gold is traditionally seen as a "safety net," Cortez said, protecting investors against volatility. "The rest of the world believes in it and trusts it."
The U.S. dollar is accepted for most international transactions. "Other countries' (currency) aren't like that," Cortez said.
Additionally, China, Japan and India have been increasing their gold position.
While recent trade tensions may affect the dollar, Cortez said "directly it wouldn't immediately affect" gold prices unless trade tensions continue for a longer period of time, then gold could go higher because of the uncertainty and long-term effect.
Unemployment and inflation can be indicators that also play into the equation, he said. "Our system is designed to pinpoint successes and failures," Cortez said.
Cortez likens the Fed's lowering of interest rates, to balance inflation fears since the 2008 financial crisis, to medicine being used to cure an illness. "If you take too much or not enough, it's not good," he said. "Right now, the Fed has warned the markets that they may change course of raising rates to possibly lowering them. That would be a very positive outlook for gold."
Consumer confidence plays an important role in the gold market, according to Cortez.
Cortez said a lot of people have been calling him and asking questions about gold. "They know if the dollar goes down, their buying power is diminished," he said.
Cortez predicts that the upswing in gold prices could last for as long as the next three to seven years. "Current gold prices are just too low," he said. "We are seeing the beginning stages of a bull market in gold."