Gies connects students with businesses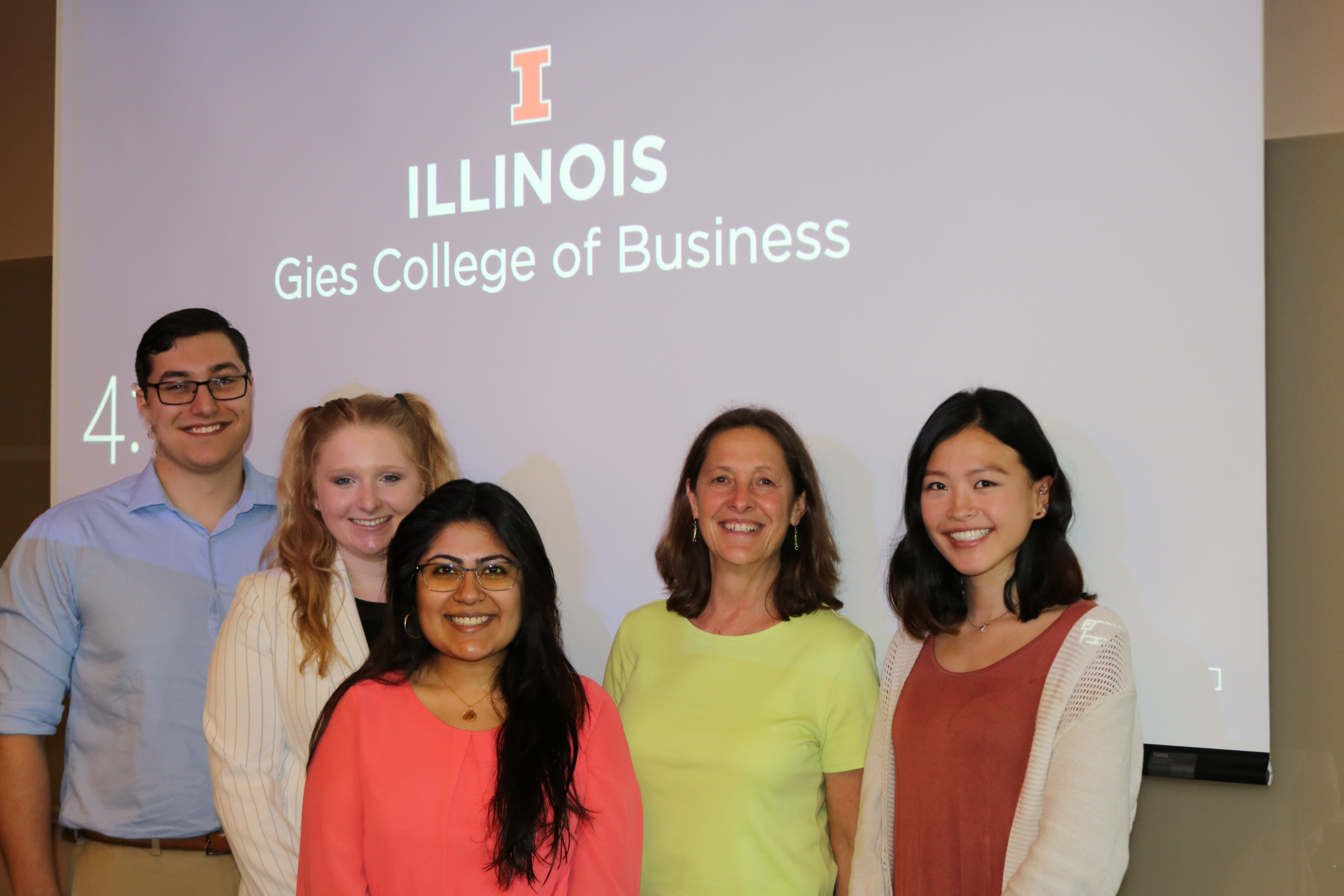 Photo by: Provided
Employment for people with intellectual/developmental disabilities in Champaign County has been undergoing many changes in recent years. One of the ways DSC is implementing the Employment First Act, a piece of legislation signed into law in 2013 that states competitive and integrated employment in the community shall be considered the first option when serving individuals with disabilities of work age, is by opening up opportunities for self-employment for the individuals it serves.
In 2017, DSC secured retail space located at 110 E. University Ave. in Champaign, across from the Habitat for Humanity ReStore. The location is called The Crow at 110. Individuals served by DSC are already using the space and will soon begin selling earth-friendly, handmade goods at the space. Plans for the site include the gift shop being a venue that will promote the arts by hosting classes that will welcome community members, college students and families.
To gain additional expertise about opening a small business, DSC sought out advise from the community. After submitting an online application, The Crow at 110 was invited to work with students at the University of Illinois' Gies College of Business during the spring semester of 2019. Students collaborated with Employment Services Program Director Annette Becherer on a weekly basis on their Action Learning Project. "The Gies College of Business is strongly committed to providing our students with opportunities to learn by doing. Therefore, we have set up an organization in Gies that connects students with businesses and organizations in our community. We recognize that our customers, like DSC, need quality assistance over a spectrum of issues and we provide it in a way that fits the needs of the customers and the students," said Jeff Kurtz, a lecturer with the university.
Research included contacting potential business vendors and area farmer's markets, in addition to conducting social media outreach and surveys. The students made several discoveries regarding products and ideas. At the completion of the semester, the students presented their survey results, vendor conversation, main takeaways, as well as a final marketing plan and recommendations to DSC, in the form of a PowerPoint.
"The work the students did was tangible and impressive. One of our goals for the Crow at 110 is to demonstrate capacity for people with disabilities in the area of arts, as well as new opportunities for employment, and working with Gies has moved us closer toward that goal," said Annette Becherer, Employment Services Director at DSC.
Though the location is not open for business yet, there are several preliminary projects under way. For more information about The Crow at 110, contact Becherer at 217-356-9176, or to learn more about the services offered to businesses by the Gies College of Business, visit https://giesbusiness.illinois.edu/experience/learning-by-doing.