Davenport, Burie join development team at DSC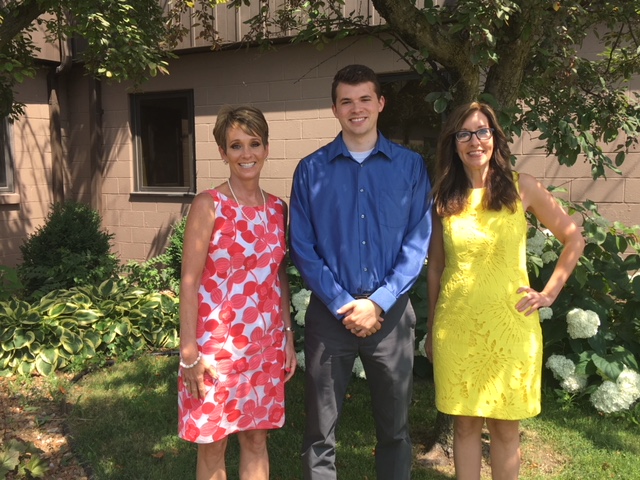 Photo by: Provided
Evan Burie of Urbana and Stephanie Davenport of Mahomet have joined Director of Development Janice McAteer in her continued efforts to increase funding for DSC. For years, DSC has been adding to its funding sources through events and campaigns but has also been working to develop major and planned gifts as a way to cement further their impact for the future. 
Burie has stepped into a new position at DSC, as Special Events & Marketing Coordinator. Formerly employed with Enterprise Rent-a-Car, as a branch manager in Decatur, Burie managed all daily operations and employees. In his new role, he will be handling all DSC events including the upcoming C-U in the Prairibbean XIV (Aug. 4) and the sixth annual C-U Oktoberfest (Oct. 6).
Davenport is filling an existing position in the department as a development specialist, where she is writing grants, managing social media, in-kind giving and sharing through stories, the ways in which DSC impacts the lives of people who choose its services. She was previously working at DSC as the Employment First/LEAP coordinator. She also has an established career history in communications, media and is a published writer.
Davenport is native to Champaign County and a Parkland College graduate. Burie is a graduate of Illinois State University.