Titan Games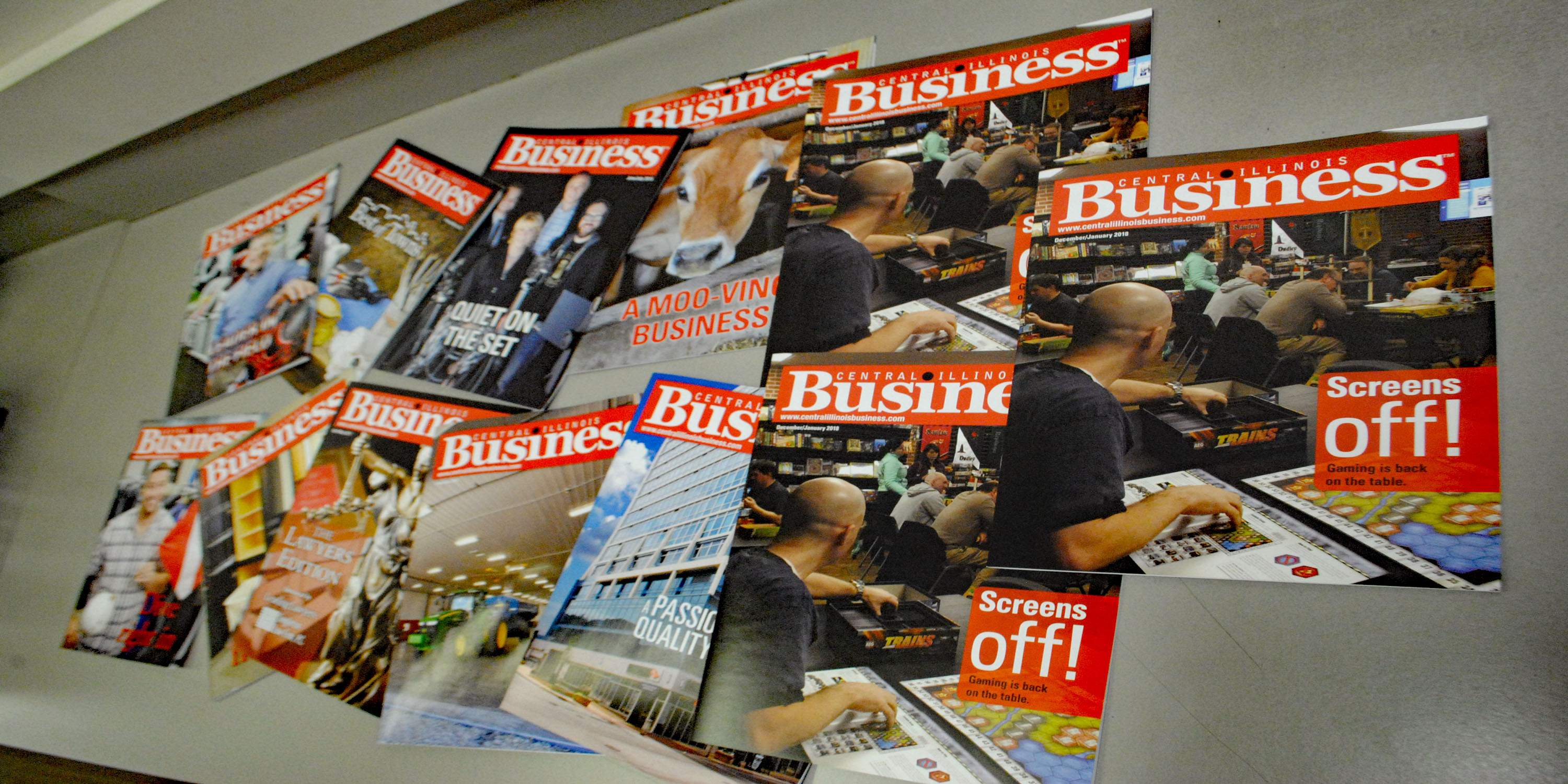 Photo by: Mindy Basi
On any given day of the week in Champaign-Urbana, a group somewhere is playing board games.  At area taverns and restaurants, board game stores, and in groups at home, board game players of all ages and walks of life are enjoying each other's company face to face, strategizing and competing for the winning score.
Titan Games, located on 723 S. Neil St., Champaign, is one of these places. Titan has been open for over four years and offers an extensive collection of board games, collectible cards, and game accessories.
It's a community-based store. Board game groups gather there twice a week for scheduled play.  Spontaneous game sessions are encouraged, too, and can pop up any time. Owner Mark Keplinger, who co-owns three Titan game stores with other partners, has created a space where game enthusiasts can come and play, try out games, or even design their own.  Customers come in with their own games or borrow one for free from the store's extensive library. The store is busy most days with events, including collectible card game tournaments and role-playing games for all ages. On any given day, families, couples, college students, and professionals taking a break from work can be seen browsing the shelves or playing something at one of the available tables.
In the past few years, what are now called "modern board games" or "tabletop games" have seen a rise in popularity as people have discovered that playing strategy or social games creates an experience that screen time lacks. Players pit their wits against one another across a table, enjoying friendly competition along with the camaraderie that a social event brings. At Titan, both regulars and newcomers are welcomed. 
In the digital age, it might seem unusual that people would get together to play games when they can connect with others online. Keplinger considered that himself when he decided to open a game store. 
"We wondered in this age of computer gaming if there was still a space for meeting in person," he said. "We found out resoundingly that there was.  People still want to come out and play games with each other."
It turns out that a dedicated time for face to face social interaction is exactly what is satisfying about board games. People seek it out. 
Game stores are not a rare business, but Titan set out to raise the bar higher by focusing on what drives customer loyalty:  a welcoming environment that encourages casual fun. 
"Our difference as a game store is our policy to be accessible to everyone – families, women, people who don't associate as gamers," explained Keplinger. "We know a lot of collectible card shops have a club like atmosphere, but here we strive for inclusivity and appeal to a broad range of people.  We foster a positive environment for people to enjoy games."  
No need to be thirsty or hungry, either. Titan sells a variety of drinks and snacks and some customers bring in food from the El Toro, the Mexican restaurant next door. Customers are careful not to make a mess. Board gamers are very picky about keeping games pristine. Protective card sleeves are one of Titan's best-selling items.
Dan Dudley, who has managed Titan for the past three years, was enthusiastic about the benefits of board games in a local setting. 
"The biggest reason we do this is to form a community," he said on a recent fall afternoon.  "It has been fascinating over the past three years of working here to see how games can change people's lives – by increasing people's confidence and giving them a sense of achievement, helping some folks get over social anxiety, and finding new friends. Our community atmosphere sets us apart. "