Foundation board adds Ruggieri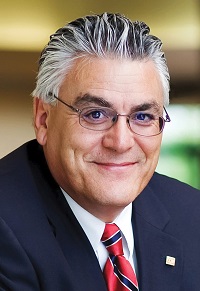 Photo by: Bridget Broihahn
The Charles W. Christie Foundation recently welcomed Alex Ruggieri as its newest board member. The Christie Foundation is governed by eight board  members, each of them a medical professional, business leader or educational professional.
Ruggieri is a partner in Ramshaw Real Estate, where he serves as a senior investment adviser. He has been a member of the Champaign County Association of Realtors for more than 40 years, specializing in commercial and investment sales.
Ruggieri serves as chairman of the Commercial Leadership Forum committee for the National Association of Realtors and chairman of the Global Working Group for Illinois Realtors, and is a member of the board of directors for Champaign County Association of Realtors.