Collins named fellow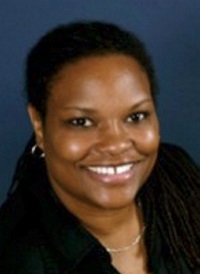 Photo by: Bridget Broihahn
Janice Collins, assistant professor in the College of Media at the University of Illinois, was named a Kopenhaver Center Fellow of the Lillian Lodge Kopenhaver Center for the Advancement of Women in Communication at the 100th convention of the Association for Education in Journalism and Mass Communication in Chicago in August.
Collins is among 47 women from colleges and universities across the U.S. selected to be a Kopenhaver Center Fellow and participate in the seminar on professional leadership and team building.
She teaches multimedia storytelling, broadcast journalism and leadership development in the Department of Journalism.