Broker at Re/Max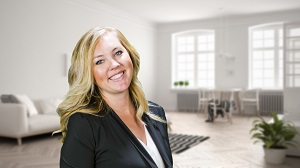 Photo by: Provided
Re/Max Realty Associates recently welcomed Liz Rill to the Matt Difanis team.
After excelling in a front-line client service position for two years on the Matt Difanis team, she obtained her broker license to take her client care skills to the next level.
Before earning her Illinois real estate broker's license, her previous role on the team has taken her into hundreds of local listings.  
She grew up in the northern Chicago suburb of Long Grove and earned a bachelor's degree at Illinois State University.
Rill can be reached at 217-373-4813.