Revolutionizing manufacturing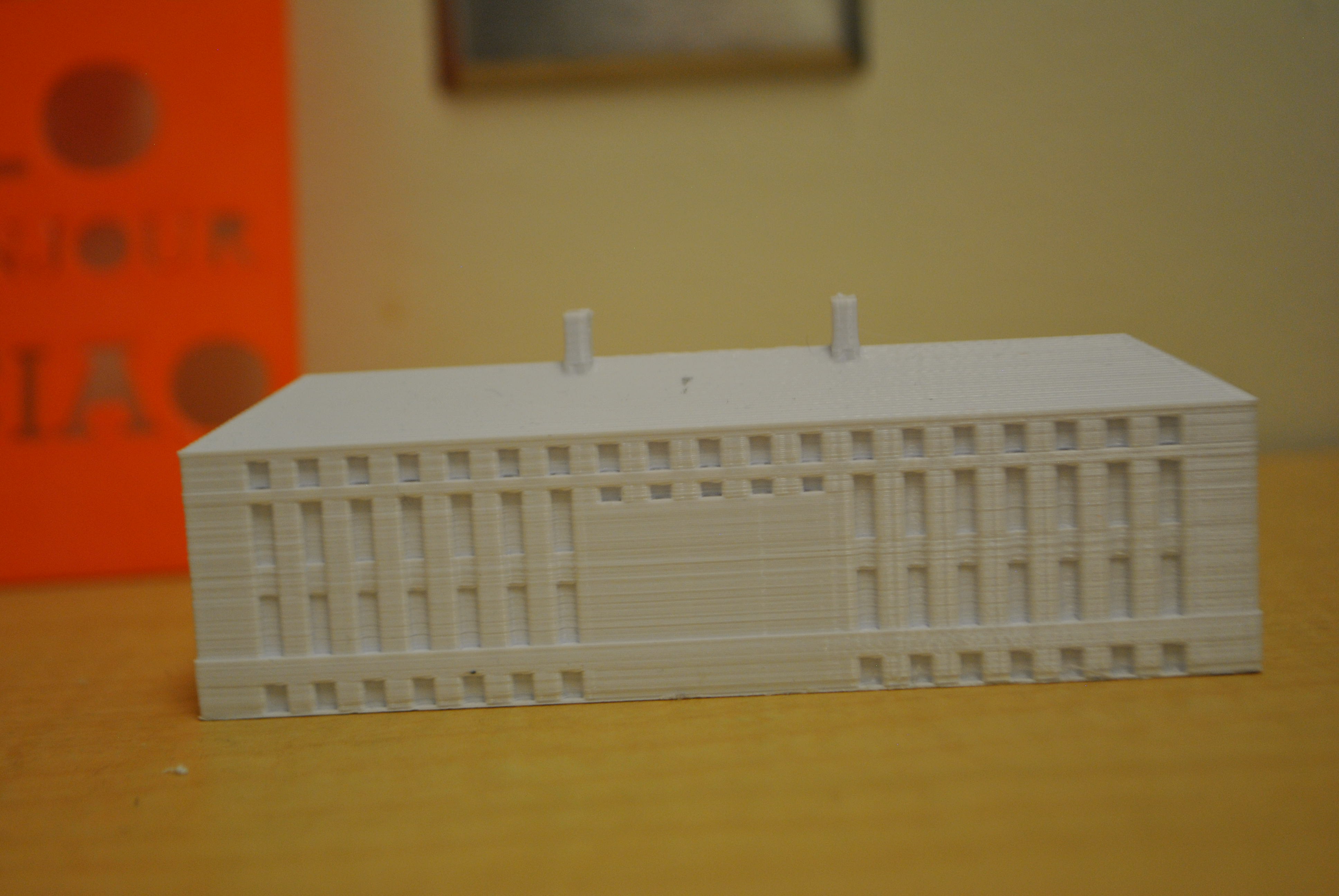 Photo by: Christine Walsh
Over 200 events took place all over the state in October to commemorate Manufacturing Month, a recognition of the industry's critical role as the foundation of both Illinois' and the United States' economy.
Manufacturers opened their doors to the public for facility tours. Among those was the Illinois MakerLab at Gies College of Business on the University of Illinois Campus.
The MakerLab regularly hosts workshops that are open to the public. "They can make real objects from their imagination," Yuxuan Tang, one of the student staffers known as "gurus," said.
The MakerLab also offers certificates for those who complete a series of four workshops: Basic 3D Printing, 3D Design with Tinkercad, 3D Design with Fusion 360 and 3D Scanning. The MakerLab can be reserved for birthday parties at which kids and their friends can make customized keychains.
UI students studying everything from architecture to design to engineering are intrigued by the MakerLab. Tang, a graduate student in accounting, initially came to the MakerLab to volunteer for an experiment about whether participating in a manufacturing process would change perception on pricing and was curious about why a 3D printing lab would be located in a business school. "I thought, 'I'm interested, but why is it here?'" Tang said.
One of the MakerLab's newest projects is a collaboration with the inventors of a product called the Functionalhand that people with physical difficulties can use to hold a variety of objects like writing and eating utensils without slipping. The MakerLab is ideal for those developing such prototypes because changes can be made to the model fairly easily and inexpensively compared to the cost of traditional manufacturing. "This is a lot cheaper and with less risk for them to test out their new products," Tang said.
Director Dr. Vishal Sachdev and Executive Director Dr. Aric Rindfleisch co-founded the MakerLab in 2013. The MakerLab offers two full-semester courses as well.
"Our gurus manage the labs," Sachdev said. "The idea is they learn not just technology but how to manage a business. In the process, our students gain experience."
The MakerLab is self-supported, partly through a 3D printing service offered to local organizations.
For example, the MakerLab has been making keychains for the Champaign County Economic Development Corporation.  "We are actually trying to increase the capability of small batch manufacturing," Sachdev said.  "We have the capability for bulk orders."
The MakerLab has been used for everything from creating a maze for mice in a researcher's experiment to making a drone frame to making stents for pigs to creating a holder for a replica of the Nobel Prize. Another guru created a replica of the National Medal of Science, painstakingly copying the detailed design and creating it using 3D software. "People invite us to push the boundaries," Sachdev said. "Our students are willing to experiment. We are pretty flexible in our approach."
Sachdev said the MakerLab's abilities are often used in conjunction with other resources on campus. "It becomes part of the toolkit," he said. "There is a good ecosystem on campus for pretty much anything you need to make."
The MakerLab also does outreach at the local level, including summer camps for kids. The MakerLab has partnered with their supplier of 3d printers, Dynamism, to loan two printers to the Champaign Public Library for an afterschool program for teens in which they learn basic 3D printing and a 3D design software.
"Anybody can come in," Sachdev said. "Our motto is learn, make and share."
Sachdev said one project that gets people's attention the first time they visit the MakerLab is a 6-foot-tall scan of a real person that was made using 83 separate pieces. "We call him Max," Sachdev said.
Another attention-getter is a dinosaur head made from glow-in-the-dark filament.
One of Sachdev's favorite stories to come out of the MakerLab was Arielle Rausin, a wheelchair athlete who came up with the idea for a 3D-printed wheelchair racing glove for a class project and worked to fine tune her prototype. She now has a small business called Ingenium Manufacturing.
Another interesting project involved a Ph.D. student printing over 100 small brown turtles that were painted with dots to mimic Eastern Box Turtles and then put in fields as decoys as part of an experiment to determine what the turtles' predators are. "It was fun to see them in the wild," Sachdev said.
One advantage to 3D printing is that complexity isn't a problem. "It can make this with as much ease as a keychain, which reduces labor costs and increases flexibility," Sachdev said, gesturing to the Functionalhand. "This is an end-use product now made on a 3D printer."
The need to produce 10,000 pieces of a product and then only sell 6,000 of them is eliminated, according to Sachdev. "You can make 200 or 10 or one and change it tomorrow or try another version," he said.
There's an online order form for clients who know what they need without a need to visit the lab. For those who need help designing the product, there's a designer on staff.
Sachdev said people are sometimes intimidated by the MakerLab. "They feel this is too high-tech for them," he said. "We help people get over that initial hesitation. There's really no reason for anybody not to feel comfortable that they can change their physical reality."
The lab, which is located in Room 3030 of the Business Instructional Facility at Gies College of Business, is equipped with 20 desktop 3D printers, 3D design software and 3D scanning devices.
"We've lost a lot of skills in making stuff," Sachdev said. "But with digital interfaces you can now make physical objects."
Open hours are from 2 to 8 p.m. Monday, 1 to 7 p.m. Tuesday, 2 to 8 p.m. Wednesday and from 1 to 5 p.m. Thursday. The MakerLab offers Free Print Wednesdays in the fall and spring semesters, allowing all prints that can be made in an hour's time free of charge, simply by RSVPing online at makerlab.illinois.edu. For those who can't make it into the lab, there's an online order form and online courses as well.