Highly Lodgical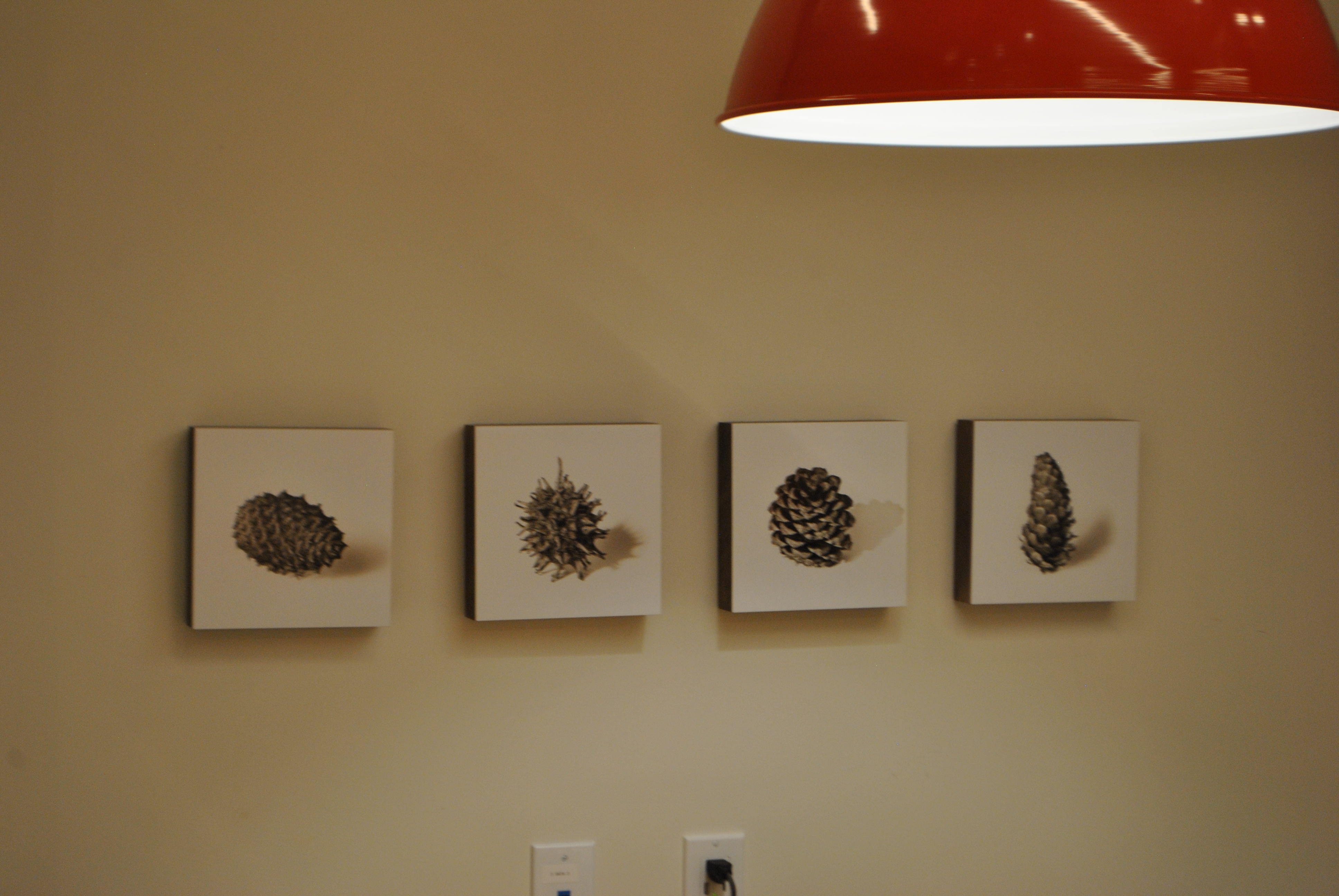 Photo by: Christine Walsh
An international organization with over 130 years of history is reinventing itself, thanks largely to an experiment launched in Champaign in 2018.
The Loyal Order of Moose, one of the oldest and largest fraternal order and community service organizations in the world, carved its niche in the early 20th century by using membership and lodges as a "social safety net" for working-class families. The epitome of the organization's humanitarian efforts is the Mooseheart Child City and School, a nonprofit, 1,000-acre residential campus that's housed and educated over 12,000 kids whose families were unable to care for them. It's one of the longest-operating children's residential care facilities in the U.S.
As societal changes led to dwindling membership numbers, Moose and its funding of Mooseheart was in danger, so it had to try something different.
Lodgic Everyday Community co-creator Cheryl Farr and her team found that Moose was about bringing working families together to share meals and enjoy one another as a community, working together to enhance their community, helping one another when necessary and allowing children to grow into healthy, happy adults.
Through their analysis, they discovered a pressing, unmet need that fit Moose's character: A rapidly growing number of independent contractors whose families lacked the services to serve their unique situations and who wanted to include their children in their lives. The result was the Lodgic concept that brings together an efficiency-encouraging coworking environment, adjustable and education-focused childcare and clean and healthy dining all in one building.
The Lodgic concept was in development for about five years before the Champaign flagship location was launched at 1807 S. Neil St. In spring 2020, Lodgic will open new locations in Madison and Louisville.
"It's been fun watching it grow," Lodgic Director of Public Relations Stefanie McLeese said.
Farr said a national study was done to determine where the flagship Lodgic should be located. "The concept resonated with communities around the nation," she said, adding that that was especially true in small- to mid-sized cities that had a university, a high percentage of knowledge workers and a high quality of living but that lacked many of the services of a larger city. It became clear that the location needed to be a place with "a very transient population, a lot of people coming and going – some place to build community," Farr said. Because Mooseheart was near Chicago, it was decided to build the first ring of Lodgics in the Midwest. "Champaign was always in the top two in all our criteria," Farr said, explaining that those included population, the need for childcare and the presence of high-level workers who apply theoretical and analytical knowledge, as well as small businesses and entrepreneurs.
The Madison Lodgic will be a little larger than Champaign's but will not have the family-friendly café and market because that city has a number of Caribou Coffees. "We'll still have the café concept but scaled down," Farr said. The Madison location will be located near a dense population of offices.
The model in Louisville will be very similar to Champaign's. It will be on the ground floor of a 75,000-square-foot office building called The Gateway to Nulu, which is expected to help the café and restaurant.
Both of the new Lodgics will have a kids camp and a workplace component. "It's fun to take the model and put it in different places," Farr said.
The atmosphere with its vibrant color scheme makes it different from a typical hotel conference area, McLeese explained. "Creating an energizing space was a priority," she said.
When Lodgic was getting ready to open, one of the things McLeese wanted to do was to reach out to local artists through 40 North 88 West Champaign County arts council to provide the décor. "We're directly supporting entrepreneurs," she said. "(Executive Director) Kelly White said, 'You don't know what this means.'"
Local artist Kelly Hieronymus created unique drapes for Everyday Kitchen using a print inspired by her interpretation of aerial views of the local landscape. Other local artists whose work highlighting the history and fabric of Champaign-Urbana featured at Lodgic include Nathan Westerman, Stacey Gross, Dan Hadley, EKAH, Anna Longworth, Barry Abrams, Lisa Kesler and Kim Curtis.
There's a heritage wall that pays tribute to Moose's history through photographs and information. "Our goal is to open Lodgics across the country that become an additional source of support for Mooseheart," McLeese said.
As the flagship location, the Champaign Lodgic is charged with developing a repeatable protocol for the locations in development, "so they don't have to reinvent the wheel," McLeese said.
Although not part of the original concept for Lodgic, Pursuit Fitness is a tenant leasing space in the building. "It's just another amenity," McLeese said.
Lodgic Workplace
Lodgic coworking was created as a new interpretation of a workplace, which means it's completely different from a conventional office. It offers huddle huts, corners, event spaces, food and drinks and high-speed Internet. It's a 24-hour work zone for freelancers, start-ups, small businesses or professional roamers.
McLeese said that in addition to the remote office workers who had been expected to come to Lodgic, the facility has attracted retirees looking to build a second career. "It's just people who want to get out of their normal environment and have a more energizing environment to have that sense of productivity," McLeese said. "They have people they can network with and bounce ideas off of."
People coworking in the space not only have access to a coffee bar and restaurant, but there are lockers where they can put their work while taking a break without having to haul everything with them.
Lodgic has a canteen area that looks like a typical office break room where people can relax and interact with each other during breaks. Coffee is included in the membership price.
Lodgic's event spaces have proven to be especially popular. "You're in a place specifically designed for doing business," McLeese said, adding that many users opt to add the food catering service for their employees. "The biggest surprise of this space has been how responsive people have been to it."
The amphitheater-style campfire room is a go-to destination for informal business meetings.
Farr said she has been pleasantly surprised at how popular the event spaces have been. "People like the creativity of the space, especially for work groups," she said.
"A lot of people are doing off-sites," McLeese added.
A popular format has been to start with meet-and-greet in the campfire area and then move on to the event hall for more formal presentations. The event space is even being utilized for social occasions; Lodgic recently hosted its first wedding rehearsal dinner.
Another option is a drop-in call booth that is included with the day pass. There's also a nine-person office that can be leased on a monthly basis. There's almost every amenity you could imagine, including an indoor bike rack.
"Lodgic is part of their (members') life," McLeese said, adding that some people eat breakfast, lunch and dinner there. "This is kind of their office. They make it their home."
There are even mailboxes available for those who want to have a professional presence but don't have their own office address to put on a business card.
Those interested in Lodgic can try it for free for a day and meet with staff to talk about which membership plan would be the best fit for any given lifestyle.
An unexpected outgrowth of Lodgic has been the development of relationships among the approximately 200 independent contractors using it as home base. "A lot of our members have become each other's clients and business partners," McLeese said.
Flexible, drop-in childcare
Kids Camp offers drop-in, licensed childcare for ages 12 months to 12 years. Parents can pay only for the time they need – by the hour, day, week or month -- with no reservations required. It's also available on evenings and weekends. The format is like a day camp for intellectual development and character building. Arts and crafts, nourishing and energizing meals and snacks prepared at Everyday Kitchen and naps are included. Mascot Tommy Moose introduces the kids to the six Big Moose Heart Values of empathy, caring, respect, kindness responsibility and service. "He's kind of the child you would want your child to hang out with; he makes good choices," McLeese said.
The learning environments are tailored to age-based peer groups: Nest for ages 12 months to 2 years; Meadow for ages 2 to 5 years; and Mountaintop for ages 5 to 12 years. There are currently about 80 kids enrolled.
McLeese said the idea fits the lifestyles of many parents now who don't work enough hours to pay for full-time childcare, such as those looking to re-enter the workforce who are only working part-time. The 2019 State of Women-Owned Business Report revealed that there was an increase of 39 percent in the number of women with sidepreneurships, part-time entrepreneurships in the last five years.
Healthy, all-day dining
Lodgic welcomes the public with dining that is designed to be healthy, energizing and affordable. Since at Lodgic everything is interwoven, culinary experience and local foodie culture is incorporated. At the family-friendly café and market, the Clever Moose, the take-and-go choices are also nutritious. Nearby, the spitfire grill, Everyday Kitchen, is a full-service kitchen and bar with house-made, locally sourced ingredients that have a comfort food vibe in a homey setting. The restaurant also has specialty cocktails in an atmosphere quiet enough for the conversation of business dinners or date nights. "It's not a rowdy sports bar," McLeese said.
Moose International
With 1 million members and over 1,500 Moose Centers across the U.S., Canada, Great Britain and Bermuda, it provides members with family-oriented social, dining and sports activities. In local communities, members are known for volunteerism and community service. Nationally, the organization's main endeavors also include Moosehaven, a Florida retirement community for senior members; and Tommy Moose, a national first-responder program for police and rescue to help children in acute crisis situations.