Minuteman Press Champaign receives 10 Star Club Award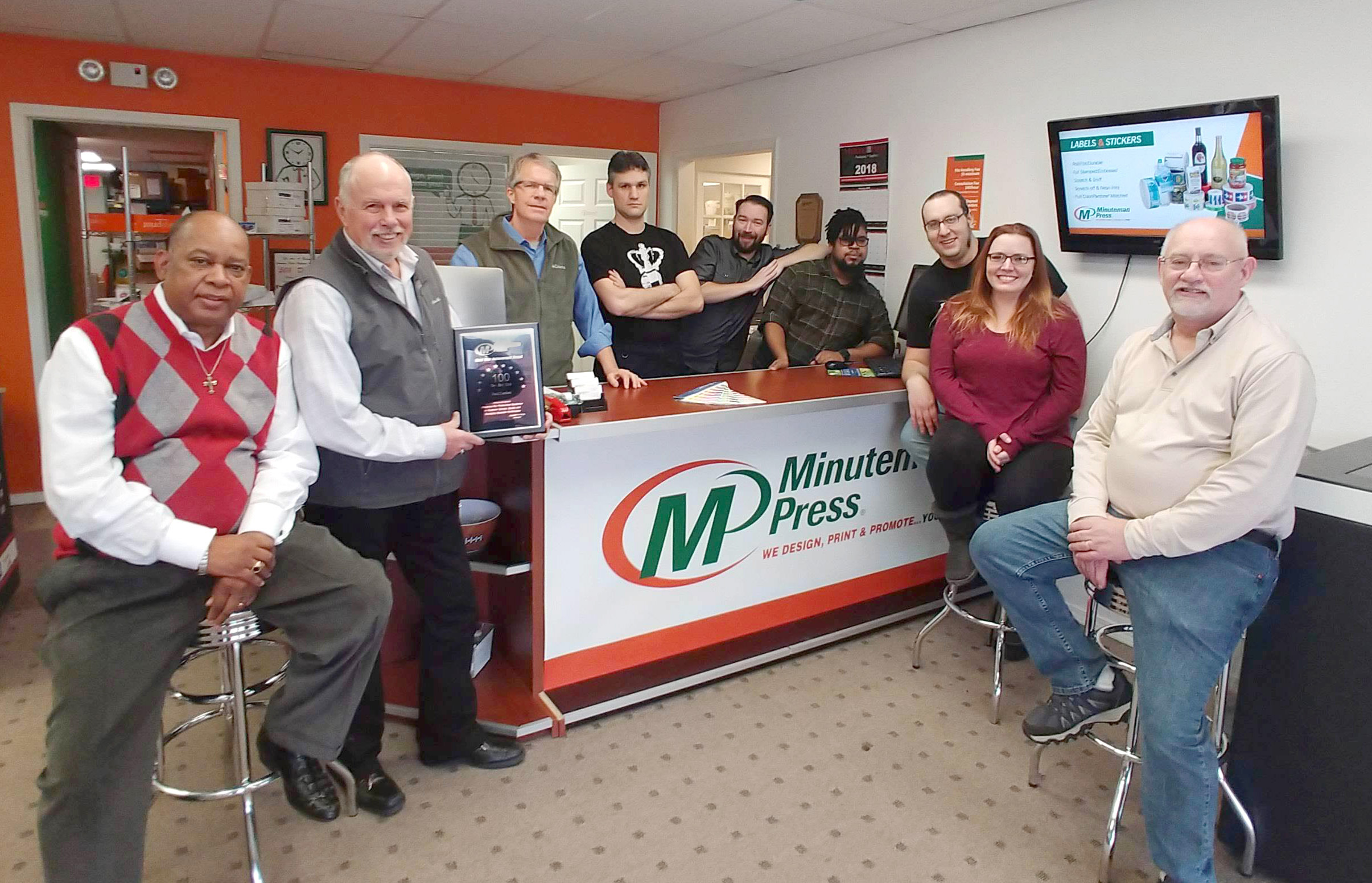 Photo by: provided
Minuteman Press at 905 S. Neil St. in Champaign was honored by Minuteman Press International with its 10 Star Club Award for professional excellence in customer service, quality and exemplary business performance. It is the first time the local franchise has received the award.
Minuteman Press Champaign has averaged 20 percent annual sales growth over the past five years.
The company provides marketing and design, full-service printing, branded promotional merchandise and mailing services for a wide range of products -- from brochures, posters, banners, business stationery, post cards and training materials to menus, pens, magnets, drinkware and much more.
Conforti purchased the local franchise in 2004, and the staff has grown from three to nine during that time. The Champaign store is among nearly 1,000 independently-operated Minuteman Press locations worldwide.