Kirby Medical Center receives 2018 Press Ganey Guardian of Excellence Award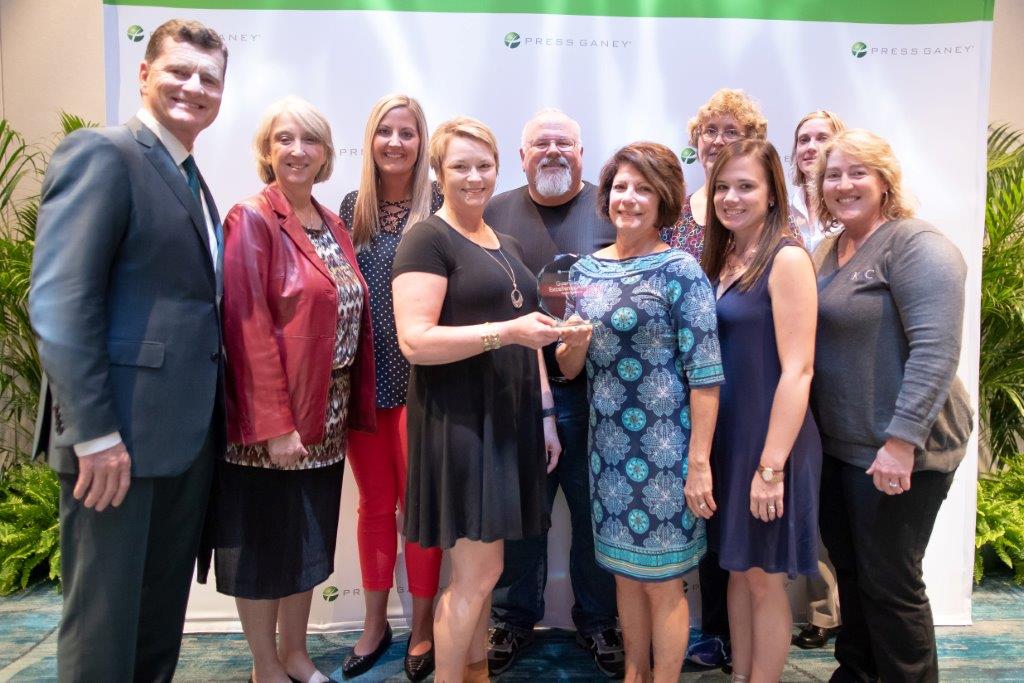 Photo by: provided
Kirby Medical Center has announced it has been named a 2018 Guardian of Excellence Award winner by Press Ganey. The Guardian of Excellence Award recognizes top-performing health care organizations that have achieved the 95th percentile or above of performance in Patient Experience and Employee Engagement.
The Press Ganey Guardian of Excellence Award is a nationally recognized symbol of achievement in health care. Presented annually, the award honors clients who consistently sustained performance in the top 5 percent of all Press Ganey clients for each reporting period during the course of one year.  Kirby Medical Center won the Guardian of Excellence Award in 2018 for Outpatient Services, Surgery Services, Emergency Department Services, and Employee Engagement.
According to Jennifer Moss, Chief Clinical Officer at Kirby, the award represents an important recognition from the industry's leader in measuring, understanding and improving the patient experience.