Champaign Park District receives DSC Employer of the Year award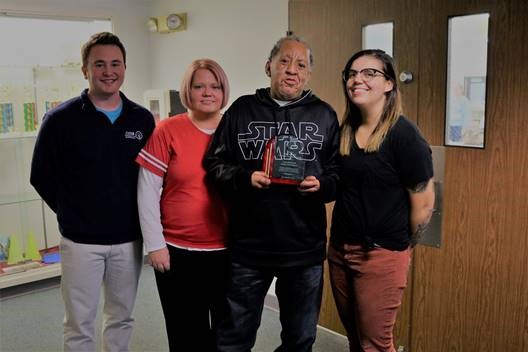 Photo by: provided
Champaign Park District was recently recognized by Developmental Services Center (DSC) as Employer of the Year, an award designed to recognize outstanding efforts to help create success for all of Champaign, including those benefiting from DSC programming.
In 2017, Champaign Park District (CPD) became trained in the DSC program Leaders in Employing All People. All full-time employees were given training from DSC staff on hiring and working with people of all abilities. Champaign Park District staff also practiced sensitivity and inclusion training drills to give perspective on how different abilities interact with CPD facilities and programming. 
The Champaign Park District has organized tours with DSC job candidates and worked closely with DSC job coaches to assist with the job application process and orientation, in addition to hiring multiple people within the organization with disabilities.
Employment with Champaign Park District is often cyclical, with hundreds of seasonal jobs opening in December and January for the upcoming summer. Other positions, both full-time and part-time are posted as they become available to champaignparks.com. Applications are accepted online only.