The invisible price of stressed-out employees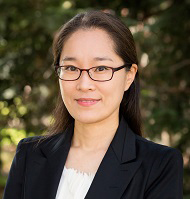 Photo by: Provided
The Centers for Disease Control and Prevention announced in 2016 that stress is the foremost workplace health issue, above being sedentary or obese. According to U.K. government statistics, over 50 percent of that country's work days forfeited to sickness in 2017-2018 were occasioned by stress, depression or anxiety. In a 2016 survey of 2,000 workers overseen by a part of the Virgin Group, contributors admitted being unproductive an average of 57.5 days a year, or almost a fourth of their work time.
YoungAh Park, University of Illinois assistant professor in the School of Labor and Employment Relations, said that in her field work stress can be defined in various ways. "People sometimes say, 'I'm too stressed out,'" Park said. "Does that mean you are experiencing stress so you have all kinds of physical and/or psychological reactions? A common definition is the inability to cope with various demands at work – job duties, being overloaded or overworking, and interpersonal conflict to name just a few."
Park differentiated between stressors and strains. "The theory says that stressors are the ones that cause reactions – emotional, cognitive or bodily symptoms and can also cause behavior symptoms," Park said. "Stressors lead to all kinds of strains, stress reactions." Strains include emotional reactions like feelings of anxiety or depression and a host of other negative emotions that can include job dissatisfaction, fear and hostility, upset feelings or frustration. "Cognitive reactions can include decreased attention to job task, such as being less attentive and concentrating," Park said. Symptoms can include headaches, insomnia, fatigue or an upset stomach. Any physical symptoms and change in appetite are other common symptoms, as well as lower back problems and eye strain for those who use a computer extensively. Behavior problems can include absenteeism and substance abuse. She noted that people sometimes turn to substance abuse as a way to deal with those stressors.
Common stress sources
The job role. "Role stressors include role overload, role ambiguity, and role conflict. Role overload—you have too much work to do in too little time. This can be problem especially when you are not trained properly or you do not have enough resources," Park said. "Role ambiguity is experienced when the role is not clear," Park said. "A one-on-one conversation between the employee and the supervisor to clarify what his or her expectations are should help." An example of role conflict would be clients wanting something from the employee that conflicts with the supervisor's desires or organizational policy. Another common form of role conflict would be family or personal life conflicting with work duties.
Lack of job control. In that case, the employee doesn't get enough autonomy over important work decisions that impact him or her (e.g., scheduling, the types of work they want to conduct, work methods, who to work with, etc.). All decisions are being made by someone else.
The social aspects of work can cause stress too, according to Park. That stress can come from bosses, coworkers, customers, patients or students – "whoever an employee has to serve or work with," Park said. An example would be a customer who mistreats the employee or in more subtle ways like coworkers or bosses who are rude for no apparent reason.
The physical work environments. These can be usually found in manual labor, including extreme heat or cold, noise, dust, poor ventilation or an accident-prone environment. An example would be oil rig workers who are isolated from family and exposed to extreme temperatures and physical labor.
Sometimes stress can come from customers or clients, too, though. Because of hotel workers' complaints, cities like New York, Chicago and Seattle have passed ordinances requiring hotels to provide panic buttons to hotel staff, who have reported high rates of sexual harassment and assault.
Examples of physical stress include repetitive motion or the use of tools that can lead to specific health risks, such as vibrating tools that have been found to cause nerve damage if used for a prolonged amount of time. "That type of job takes a toll on people," Park said.
Park said there is emerging research into the stress caused by employees' constant connection to work via technology. "There's no longer a detachment from work if your boss constantly can call or text you," she said. A new labor agreement in France requires companies with more than 50 employees to establish hours when staff should not send or answer email
Early warning signs
Short-term signs of work stress can include negative emotions. Park explained that it's normal to have natural fluctuations of feelings from day to day. "But if you constantly feel some strain symptoms or you can't get a good sleep because you're worrying about aspects of your job or you cannot really focus on a task, the distraction is a symptom," she said. "As a supervisor or boss, if you notice somebody's performance is going down, you can have an initial one-one-one talk and check, 'What's going on?' Absenteeism without calling in sick – that can be a sign, or just being late for work without a valid excuse."
Supervisors can miss signs like insomnia unless they happen to be aware of the employee's sleep habits. "Sometimes people don't want to talk about their stress," Park said. "They think, 'I might look like I'm incompetent or I can't deal with the job demands.'"
Supervisors may create a culture that discourages employees from being open about their problems. "If the boss shows understanding or consideration, you may have the psychological safety to talk about a job issue that causes a lot of stress," she said.
More long-term signs of work stress can include job burnout. An example would be nurses who have emotionally demanding jobs that can lead to emotional exhaustion, incompetence in the job, and cynicism. There is then a low motivation for work. "The job performance often suffers," Park said. Stress affects productivity in terms of absenteeism, tardiness and lack of motivation when at work. "They don't do any more than what their job requires them to do," Park said. Sickness can also hurt productivity, Park said. "You can't really function optimally," she said.
Managing stress
There are proactive steps that can be taken from a management perspective. "As a manager, you have to try to create a stress-free environment so employees experience less stress," Park said. "That requires a company or organization to investigate the work environment to figure out what aspects are causing stress. And then you redesign the job and/or the working conditions to make it less stressful or more meaningful for them."
As an example, Park said that auto manufacturers began to redesign automotive assembly jobs by having people work in teams. The team-based production boosted the quality of work (often increased productivity too) by reducing repetitive tasks, increasing job control and empowering the teams with responsibility. The groups even decided collectively when to take a break. "The team-based production system increases skill variety, task significance and identity, and job feedback, which can contribute to feelings of meaningfulness on the job," she said. "Employees with this job enrichment tend to be more engaged." Workers also experienced fewer physical problems from repeatedly performing the same tasks. Park said managers can also analyze employees' work-rest schedules to make them more efficient and put less strain on their bodies.
Another approach is reactive – this is used when it is difficult to remove stressors from the environment or when stress has already occurred. Employees can be equipped with information on how to better recover from job stress. A cognitive restructuring training can be used to reduce stress. An example would be flight attendants who were told to treat their passengers like babies who are crying or yelling because they're hungry and tired, which helped them to appraise their stressors (difficult, irate passenger in this case) from a different perspective. Another example was a coffee barista who started whistling arias to have better interactions with customers. "You are calling up the right emotions that help," Park said.
Employers can also help by giving employees enough time off to recover from stress. Off-work time can be used to re-energize you, Park said. Individuals can manage stress through getting involved in a spiritual community, spending time with family and friends or engaging in a hobby on weekends. "Some people get refreshed by doing sports," Park said.
Being mindful of one's stress is also important, according to Park. "Think about what really makes you stressed out," she said. "Is it time pressure or that you don't have the proper skillset or that the boss is basically abusive?" Once you know, you may be able to remove the stressor by talking to management about it."
'Good' stress?
Depending on the stress's nature and how long the employee has been experiencing it, Park said. "Challenge stressors (e.g., a new project) make you grow and develop through personal learning and achievement," she said. "Stressors that hinder you from accomplishing your work goals are bad and unhealthy, such as abusive supervisors, conflicting job demands, poor equipment and supplies, or inadequate scheduling," she explained. "When you are exposed to stressors for a long period without enough breaks from work, you can burn out."