Pet project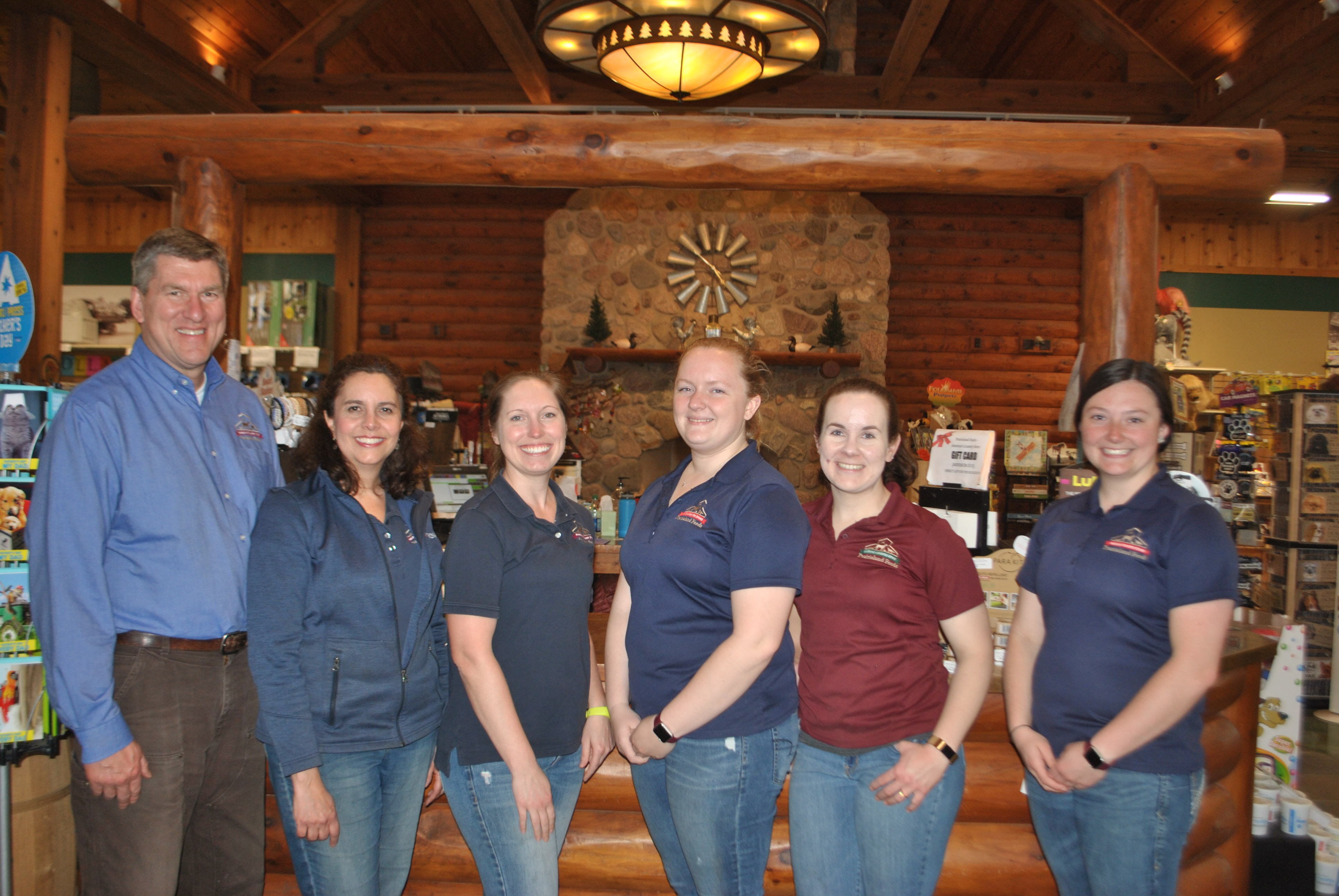 Photo by: Christine Walsh
Owners Garry and Lisa Herzog started Prairieland Feeds in 1985 when there were few pet supply stores, and Garry thought there should be a way to help people make better informed choices. "People were going in a grocery store and picking something off a shelf," Lisa said.
Truly a family business, one son does the advertising, another is getting ready to start working the counter, and until recently grandma kept books. Lisa sketched out the design for the building, which includes a fireplace "to create a homey atmosphere," she said.
The store sells pet food and supplies; riding apparel; farm-, animal- and nature-inspired gifts; children's toys; outdoor furniture; Traeger grills and garden items.
The 15-18 employees have ongoing training in nutrition so that they can answer questions. Because customers can bring in pets, employees can get a better idea of which food or toys would be appropriate. "We try to get people with an animal science background," Lisa said. "Customers appreciate that we have a knowledgeable staff who can help them address their particular needs. That sets us apart, certainly from online."
Prairieland Feeds uses customer feedback to help determine inventory. As the culture changes, new merchandise like sympathy cards have been introduced. "People care so much about their animals and their pets," Lisa said. "A lot of people are choosing to have pets as their family. The heartbreak (from death) is real."
Prairieland Feeds has started selling CBD oil, which Lisa said is "really hot" right now with those who want to manage their pets' stress, anxiety or pain.
While the store offers a wide variety of pet food brands, it's only a fraction of what's available because the Herzogs strive to be both "cutting edge and safe." "We're always researching to stay ahead," Garry said. "We pay close attention to quality. The other thing that's constantly changing and evolving is pet nutrition. Sometimes just being trendy is not necessarily safe. We need to really fact check."
Garry said social media has made misinformation more commonplace. "We don't just want to give them our opinion but the best choice for that particular pet with their particular health needs," he said. "We'll take the time to dive down deep. If you can help the customer have better life quality with their pet, that's a great job."
Garry is certified in balancing equine rations, which helped solidify Prairieland Feeds' base in the rural community. "When you put the right ingredients in an animal, the results speak for themselves," Lisa said.
On Sept. 28 and 29, the business hosts its 29th annual Pet Fair Extravaganza, which spotlights local nonprofit animal rescue and welfare groups and encourages the public to volunteer, donate or adopt. "That event is a big way we give back to the community and hopefully make better pet owners in general," Lisa said.
Prairieland Feeds also offers workshops for poultry, cattle and horse owners. The University of Illinois Wildlife Medical Clinic holds its annual Orphan Baby Shower there. And the Champaign County Humane Society offers beginner-level dog training classes there.
Prairieland Feeds
303 Dunlap Ave. (Route 45), Savoy
217-352-2232
Prairielandfeeds.com