Massage therapy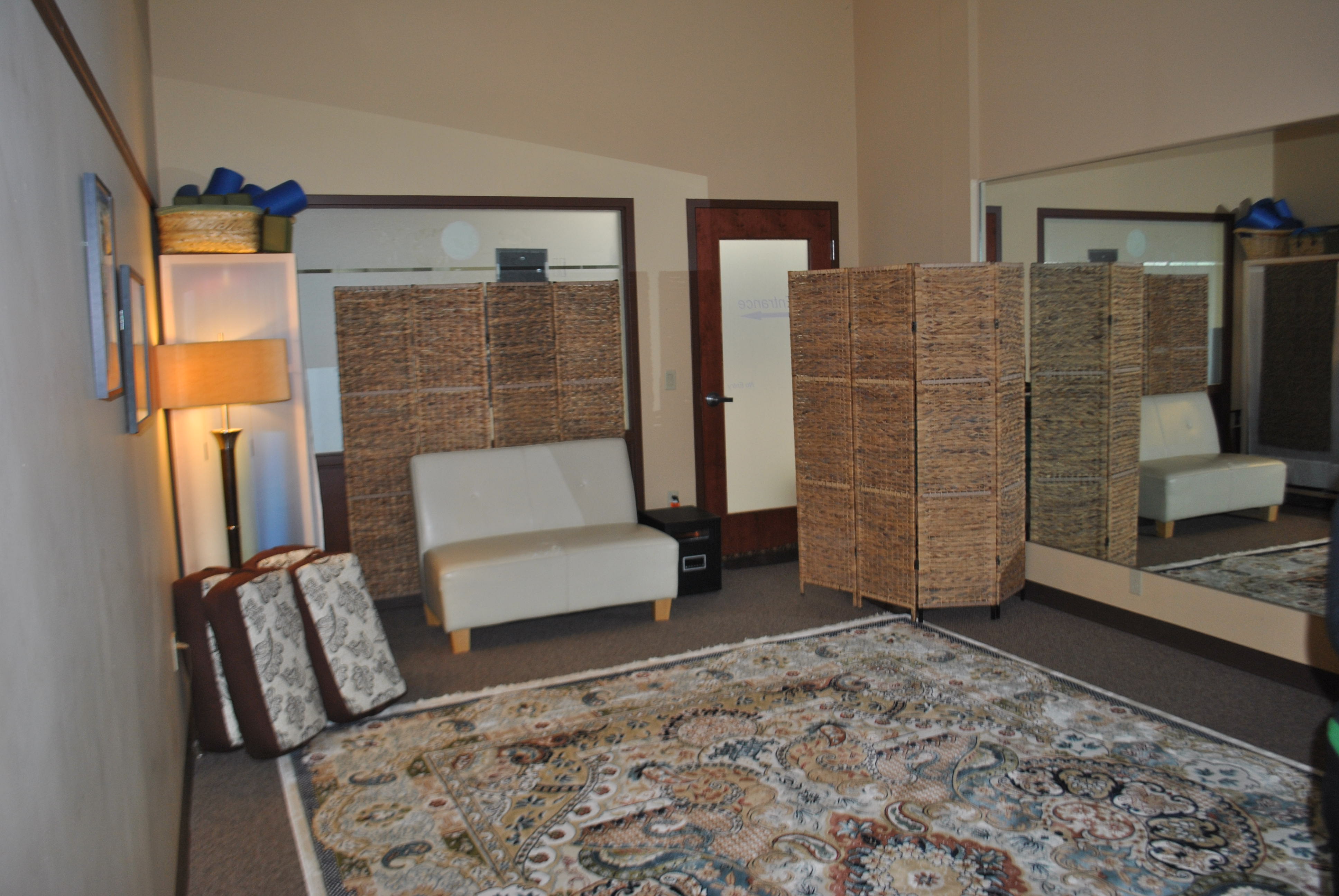 Photo by: Christine Walsh
Laura Lasater believes massage is a form of body maintenance that can help heal and maintain overall wellness.
"I always like to say it's a necessity that feels like a luxury," the owner of Urbana's Health in Harmony Wellness Center said.
Lasater grew up in Central Illinois, mainly in Champaign County. She went to massage therapy school in Virginia, then returned and has been working as a massage therapist for the past 21 years.
Lasater became interested in massage after having been an active young person and learning about how it could help with sports injuries. "That got me on the road to massage therapy," she said.
Lasater earned her associate's degree in biology. "Massage therapy kept coming back around," she said, explaining that she was intrigued by how it could help people recover from injury and heal their bodies.
Lasater has worked with athletes and people who need less stress in their bodies. Lasater intends for Health in Harmony to be a way for people to supplement their health outside of a doctor's office. "I facilitate health and healing with people," she said. "It's in harmony with your life."
Six of Health in Harmony's team members are licensed massage therapists. One specializes in myofascial release, and another one in deep tissue. The newer ones are working to develop an area of expertise. There is also a restorative exercise therapist and a skin care technician. The restorative exercise can be done as a class or individually. "We have some good classes," Lasater said, adding that some address common concerns like foot issues.
There are also meditation classes. "That's a newer part of our business," Lasater said. "I feel really blessed to be able to offer them (clients) more than one service."
Team members often bounce ideas off of each other. "Our team all brings their heart and soul into it every day," Lasater said. "I love having that team of people to work with."
All massages are tailored specifically for each person who comes in. "We take time to listen to the client," Lasater said. "We want to take that pain away from you first and then find out, why you are having that pain. We're all like-minded in that: Being able to tailor that treatment to them. There's no preset design. I think that makes a big difference. There's a personal connection. We truly care. They know we're listening."
Lasater feels Health in Harmony's quality sets it apart. "We focus on the details for people and let them know they are valued and appreciated," she said.
Lasater said there are numerous health benefits to massage. "It helps with lower blood pressure, people sleep better, it helps with chronic pain and prevention of injury," she said. "It helps you live a happy, healthy, well life."
Add-on services include reflexology, hot stone massage, a "peppermint patty" hand/foot treatment and magnesium treatments, which Lasater said are "great for sore, tired muscles." There are also treatments for sinus and hay fever problems.
This is Health in Harmony's 10th year in business. "I worked with some other great professionals," Lasater said. "I wanted to be able to bring the best quality and help people have sustainable changes in their bodies, so they're not having headaches and pain. Health in Harmony allows me to do that and use my knowledge. I wanted to create a place to work that way, a nice type of place to work."
To be licensed for two years, massage therapists go to school, take testing and maintain continuing education. Lasater encourages her employees to specialize in an area from that education where they have strengths.
Lasater said clients should speak up if too much pressure or discomfort, especially if someone is already tender. "Sometimes it's helping people differentiate between pain and mild discomfort. We help people breathe through some of those things."
Clients don't have to get undressed for a massage. "It is important to us that people's modesty is maintained," Lasater said. "I don't want people completely undressed anyway. People are valued when they come in here. When somebody else puts their hands on you, I consider that sacred. I want to respect and honor that."
Training for a massage therapist covers subjects like anatomy, physiology and pathology. "We're more aware of how muscle systems work with the circulatory system, which direction the bicep runs and how muscles work together," Lasater said.
Lasater said clients, who sometimes originally come because of an injury or side effects from a surgery, often return after seeing how massage improves their lives. "They say, 'I never thought I'd be a person that has massages on a regular basis,'" she said. "The better quality of life is amazing."
Having a massage is a unique experience, according to Lasater. "Most places in the world there's a demand on you," she said, citing family responsibilities, work duties and household chores as examples. "Most of the time we have to bring something to the situation. There's a pressure. But there's no real demands here. Someone is actually tending to you and caring for you."
Massage can help stress levels come down and provide a clearer mind by lowering the body's cortisol, the hormone responsible for the "fight or flight" response, Lasater said. "The sky seems a little bit bigger," she said. "Pressure seems less."
One way Health in Harmony does that is through its environment, which Lasater describes as calm, peaceful, serene, warm and cozy.
Lasater gets massages herself. "I see the difference it makes in my life," she said, adding that she pays attention to what she does and doesn't like to help herself improve as a massage therapist. "We do a lot of self-evaluation here," she said.
For more information, visit healthinharmony-cu.com or call 217-344-9144. "Our receptionist is great for answering questions," Lasater said.