Kofoot hired as senior engineering technician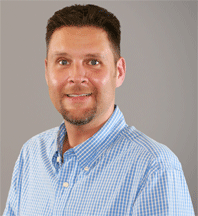 Photo by: Provided
Fehr Graham, a leading Midwest engineering and environmental firm, has announced the hiring of Jason Kofoot as a senior engineering technician.
Kofoot will facilitate engineering designs using the latest in graphic computer-aided design tools. He will also work directly with Fehr Graham's state, municipal and development clients to ensure immediate response to inquiries so project goals are understood and met on a consistent basis.
Kofoot earned an associate degree in construction design and management from Parkland College in Champaign. He is vice president of the Illinois Association of Engineering Technology Professionals.