Exceptional companies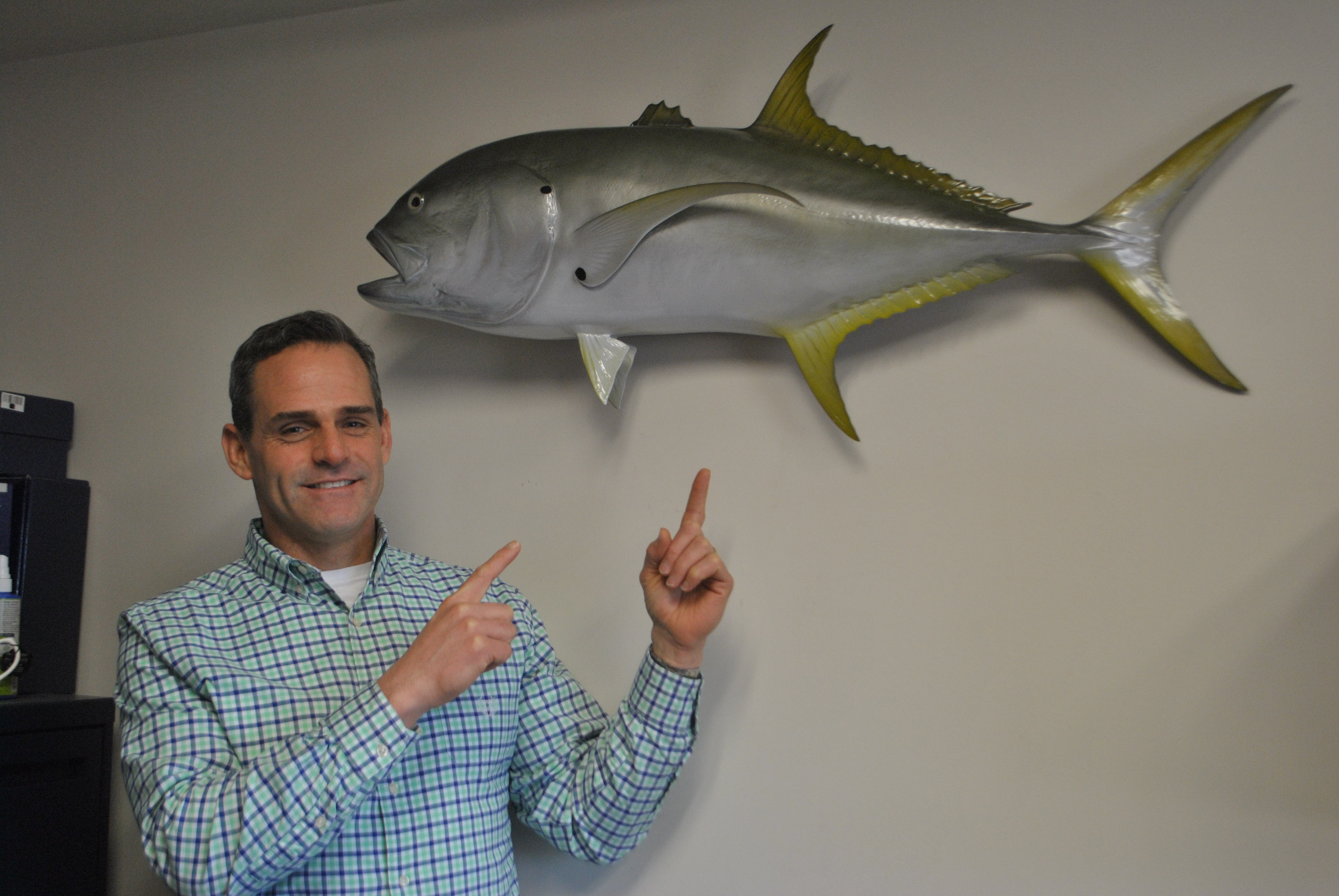 Photo by: Christine Walsh
When Dr. Norm Bilsbury was a communications major and varsity cross-country runner at the University of Illinois, he had a professor who did organizational consulting. "I thought, 'That would be interesting and a needed service.'"
One of his favorite sayings is "Culture eats strategy for breakfast," as he was intrigued by the concept of culture getting in the way of people being able to do their jobs. "While that was fascinating, it didn't seem right," he said.
Bilsbury earned a master's degree in training and development at Illinois State University and then a Ph.D. in Human Resources and Organizational Development from U of I. "I really wanted to understand the drivers for growth," he said.
"No company goes into business to make less money. You can grow through acquisition, but a better and healthier metric is to have growth through sales." Bilsbury went into sales so he could get some corporate world experience, selling a disruptive technology. "It was challenging because of the education required," he said. After working for 15 years in Consulting, Sales, Marketing, & Training roles, Bilsbury had the opportunity to open a Champaign office for Sandler a global network, which offers Organizational, Leadership, & Sales-Effectiveness consulting, coaching, and training services.
Bilsbury was inspired to take the leap into consulting after hearing organizational consultant Simon Sinek, author of the books "Start with Why" and "Find Your Why," speak and then having a chance meeting with him in an elevator. Simon unexpectedly asked if I might like to talk further and offered a series of free coaching conversations. Those conversations were pivotal for me and "That fed my why," Norm said.
On Bilsbury's office wall hangs a huge fish that he inadvertently caught while fishing with a cast-net for the much smaller fish it was preying on. The caught fish serves as a metaphor for his mission. "I wanted to help people 'catch their fish' by getting more sales, service or product," he said.
Bilsbury defines a high-performing organization in five ways. The first is clarity of mission: "What are we trying to do?" The second is clarity of purpose: "Why are we trying to do it?" Third is "Who cares if we do it?" The fourth is having the right leader. And the fifth is having the right team.
High-performing organizations share some traits, according to Bilsbury. "Probably the most important thing is, do people believe in what they do? That's where companies get a lot of dead weight," he said. "When people are on board and don't really care about the product or service they offer, it's not personally important to them. It's just a job. Everyone has a right to make a living, but sometimes those personalities can be parasitic and drain a company."
Bilsbury compares the way he works to a doctor with patients who present symptoms. "They're trying to rule out false positives," he said. He also compares it to athletes who have to undergo strength and agility testing each season; if they don't make the cut, they don't make the team.
Bilsbury said companies need to have regular "checkups" to be successful. Those can take the form of an employee engagement survey. Indicators to look at include engagement of the values and the mission of the organization: "Do they feel supported?" Bilsbury said. "Do they feel heard? Do they have a chance for professional development, to get better?"
Another problem Bilsbury looks for is "learned helplessness" in which people don't feel empowered "and they're actually rewarded for not doing anything to change it. It's safety for them," he said.
Organizational sales growth can be another indicator.
The practices that need to be stopped to become a high-performing organization depend on various factors. "Is it the leaders, the team?" Bilsbury said. "It's why defining the problem is so important; you have to figure out what the problem is. Typically at the root is good intention but misplaced beliefs."
For example, customers could be calling a company for quotes that never result in sales. The people answering the phone feel like they are doing their job. "You think you're helping the customer by giving them a quote, but it results in a bad outcome because you're not getting the sales you want. But who understands your business better, you or your customer?" Bilsbury said. "Your beliefs are going to change your behavior; why do you do what you do? Why is it better? Help them come up with a process. Get people to look at their beliefs." That might mean asking the customer some questions before giving a quote, including why the customer called that particular company.
Companies can sometimes embark on "transformations" in which all that changes is the labels and language people use without any of the anticipated benefits or culture shifts. "What typically happens is there is no real buy-in," Bilsbury said. "The leadership team wants to change. When it doesn't trickle down it's because they didn't involve the rest of the organization in the change process." That can be prevented by "giving everyone a chance to speak up and have their say and be heard," he said.
There are concrete things that organizations can do to bring changes. "I recommend they do so conservatively," Bilsbury said, noting that companies can only be successful by doing a couple of things well rather than trying to take on too much. "The journey should be entered into with very thoughtful sequencing about what's needed and what the return on investment will be."
Bilsbury cautioned that before embarking on any given change, leaders should decide if it's going to make the business run more effectively or efficiently or grow.
The Sandler sales training methodologies are now being taught in the Harvard MBA program.
For introductory purposes, Bilsbury does speaking engagements for a company at no charge. He has given keynote speeches and has presented at breakout sessions for professional associations like the Community Bankers Association of Illinois, Illinois Society of Professional Engineers and the National Electrical Contractors Association. He is facilitating a monthly CEO forum for the Champaign County Chamber of Commerce. For more information, contact him at 217-372-4840.