Communicating Your Culture on Social Media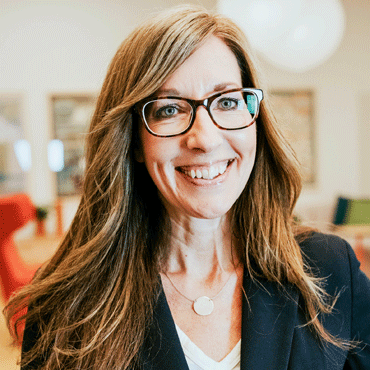 Photo by: Provided
Regardless if you're a rookie, or a veteran to social media, it seems to be one of those marketing tasks that can become overwhelming. About the time you get into a rhythm, the algorithms change (or at least that's what we all like to say when we can't get it figured out!). This can make it feel as though you have to go back to the drawing board, or as if your business can't keep up with the rapid pace that social media changes.
With DSC being a non-profit, we learn as much as we can to stretch our resources. Staying curious helps and we don't consider ourselves experts. That said, we've seen some success. I believe one of the reasons for that success is because we've made an intentional effort to translate our culture to our social media platforms by focusing on our audience.
Inclusion and community are values at DSC. We want people to feel involved and that they matter, whether it's on social media or in person. If we post about things happening at DSC, such as a fundraising event, or campaign, we try to make it focused on others. Gabi Cooper, an employee in our Finance Department recently commented on the DSC Facebook page, "I love the community here and how the community is involved with DSC!" Her comment really sums up the goal of what we're trying to achieve.
Authenticity is another goal we have. A common trap smaller businesses and organizations can fall into, is trying to over polish posts. Professional yes, but if posts are too formal, your audience may not feel connected. For DSC, our values of community and diversity lend themselves well to creating content in-house. We've found that engagement is also higher when we feature content that is centered around our own community.
We still put most of our efforts into Facebook because that's where we are still seeing the best results. We invest into other platforms, such as Instagram, Twitter and YouTube, and we will continue to experiment and monitor our results on those channels. Some diversification is important on social media because at any point one platform can go downhill, and if you don't have any existence on other platforms, you will have to start from scratch. When that happens, it's nearly impossible to gain any traction.
If you feel like you've dropped the ball and are looking for a way to get back in the game, or you want to become more efficient, one way to stretch your resources is to start with one larger piece of content, like a story, video or podcast. This is a bigger piece of content that you can build your plan around weekly.
At DSC, we do a larger written story in the earlier part of the week that is based on an interview we've done ahead of time. Then you can take your larger piece of content, or theme and break it into smaller chunks, or ideas to fill your other channels with.
Tips to Support Your Content Managers:
It doesn't have to be perfect. In fact, in today's overly curated world, the more authentic you are, the more of an opportunity you have to stand out.
Allow them to experiment. This can feel risky because social media is so visible. Social media is often the first thing to be criticized in an organization because it's front and center. This can make creators feel vulnerable, but social media is all about taking new risks and staying curious. That's where social media is different from old marketing, and that might be challenging for some people within your organization. But, if social media looks too clean and polished, people tend to skim right over it.
If you're feeling overwhelmed, you may need to automate. There are platforms like Zapier and Trello you may want to try. There are also a number of free classes offered regularly in the area at local libraries and economic development organizations that small businesses can take advantage of for free to keep up technology skills.