New Charles Schwab branch opens in Champaign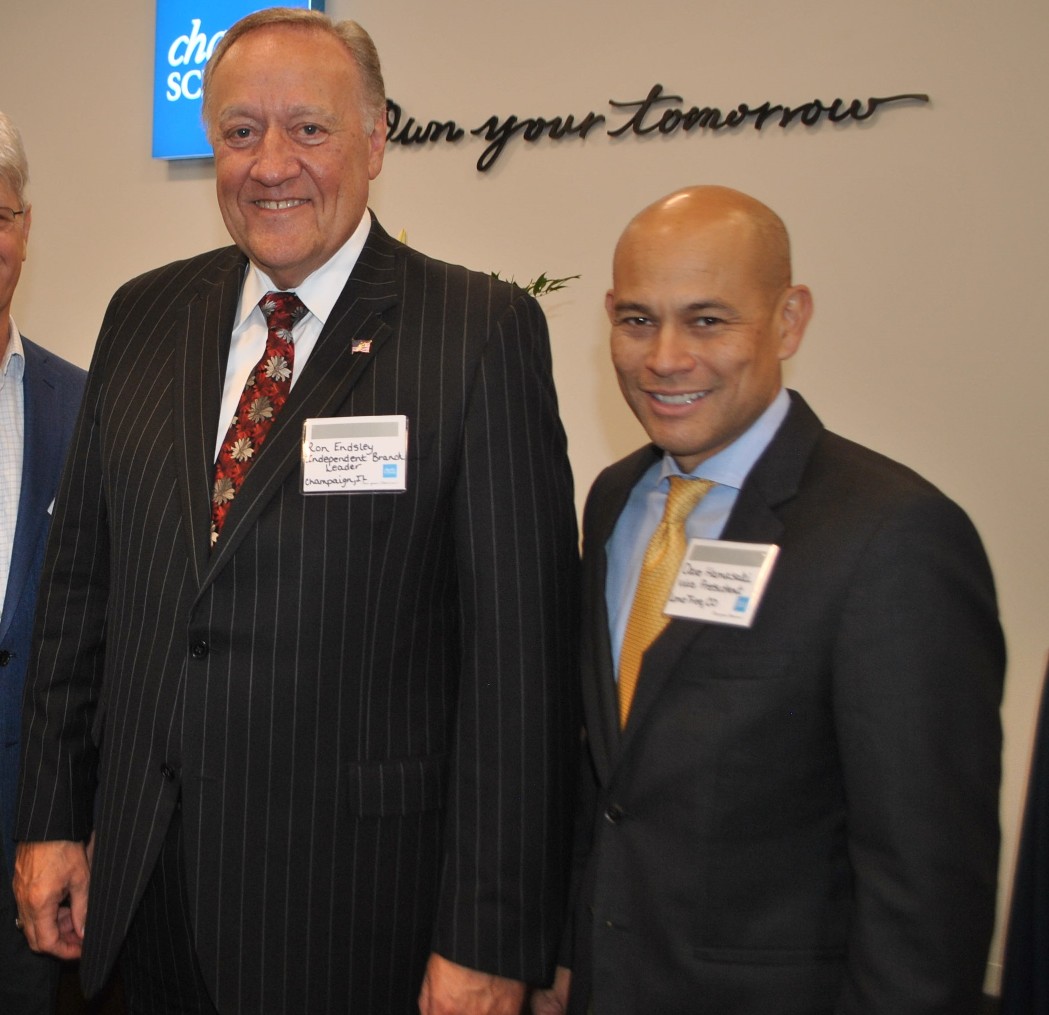 Photo by: Christine Walsh
Charles Schwab recently opened the doors to a new independent branch in Champaign that offers investors local access to a variety of investing, wealth management and personal finance guidance, tools and products.
San Francisco-based Charles Schwab is one of the largest full-service investment services companies in the country and ranked "Highest in Investor Satisfaction with Full Service Brokerage Firms, Three Years in a Row" in the 2016, 2017 and 2018 J.D. Power Full Service Investor Satisfaction Study.
The new office, located at 2219 S. Neil St., is part of a larger franchising initiative Schwab announced in early 2011. Schwab's decision to start opening franchise branches, in addition to its more than 300 existing company-managed branches, is designed to make financial advice and planning more accessible in local communities nationwide. Schwab's company-managed and independent branches deliver the same suite of brokerage products and services, pricing and overall client service and experience.
Schwab Independent Branch Leader Ron Endsley, a financial services professional with 32 years of experience in investment management, leads the Champaign branch. Prior to joining Schwab's independent branch network, Endsley worked for other local brokerage firms.
"It's a totally different business model," Endsley said. "This is really an opportunity for people. This is the best business model I've ever seen for clients. I'd read about Schwab and the opportunity, did my due diligence and decided to make the investment in this branch opportunity."
Endsley was born in Champaign and attended Unity High School and Parkland College. In 2017 he was honored as one of Parkland College's 15 Notable Alumni.
Schwab's Champaign branch will serve East Central Illinois. The closest Charles Schwab branches are in Normal and Terre Haute, Ind.
Endsley will be joined by one other investment professional, his son, Matt. Additional offices are available for two financial consultants and a client service specialist.
"A lot of people think they can invest themselves," Endsley said, explaining that face-to-face conversations with a financial consultant help clients to control their emotions, especially during market volatility. "They often get short-term market issues confused with long-term investment goals. That's detrimental to a lot of people. It's really important to have a real assessment of their goals and their risk tolerance, and the timeframe they have to invest and be realistic about their expectations."
The first time Endsley meets with a client, they discuss where the client is in life, what expectations the client has and about establishing a financial plan. "That gives them the road map to follow and some guidance so they realize the discipline necessary to reach their goals," Endsley said. "If they do it in a cost-effective way, they'll have better outcomes."
The Champaign branch will be offering investment-related workshops.
To contact the branch, call 217-689-4733.