Hooked on art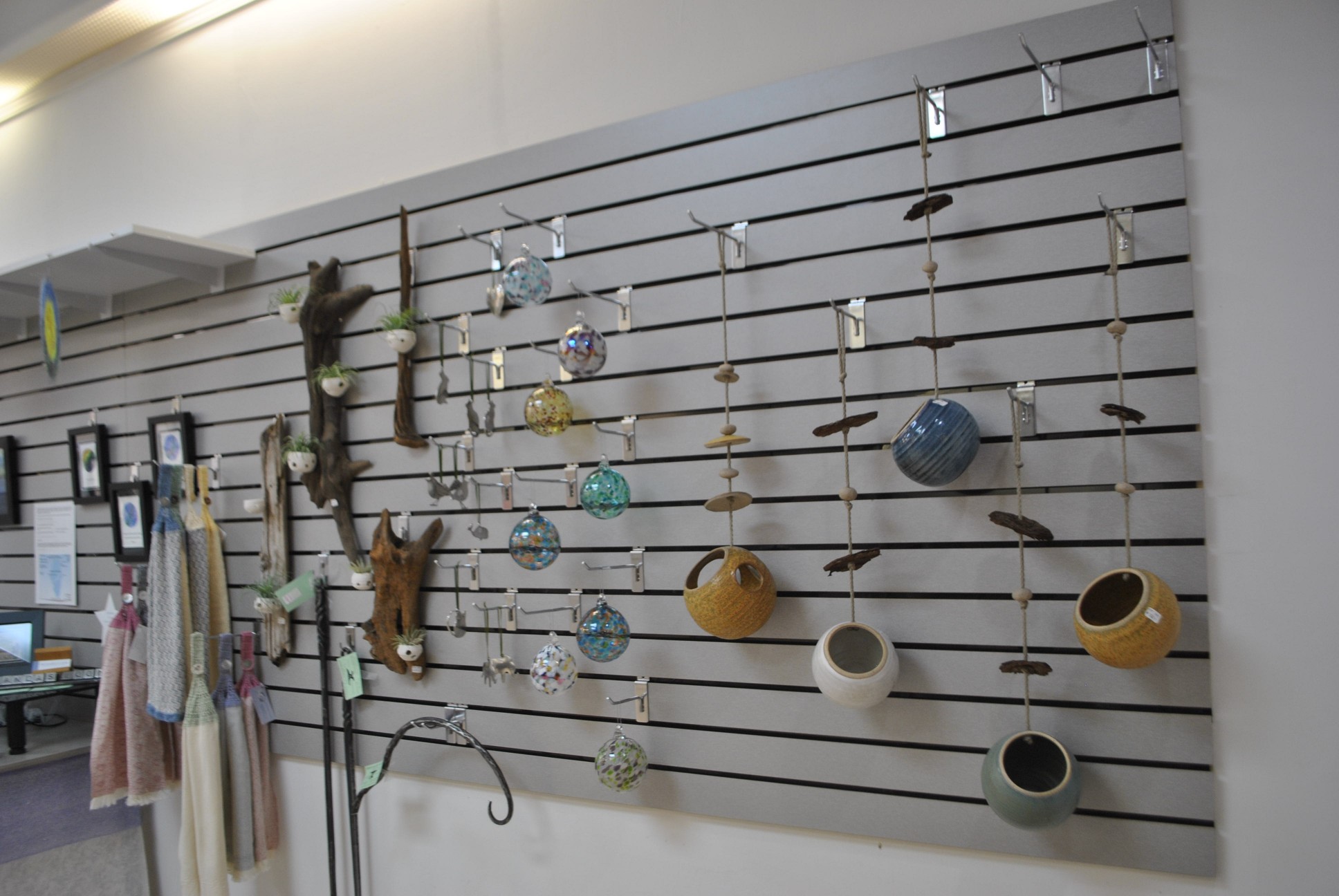 Photo by: Christine Walsh
When you first walk into Miranda's Loom Fine Craft Studio & Gallery, you are surrounded by color pattern and natural materials.
The work of area artists is showcased and for sale in the new business at Lincoln Square Mall in Urbana.
Owner Leann Gehm moved to the area in 1993. She has a bachelor's degree in studio art from Eastern Illinois University and a master's degree in art therapy and counseling psychology. Gehm worked as an art therapist for several years before deciding to focus more on her art. "It's truly a psychotherapy," she said. "It brings a lot out in people that doesn't normally come out verbally."
Gehm, a weaver, started Miranda's Loom in 2007; back then she was a solo artist.
Now she has opened the shop, featuring the work of 15 mostly local fine craft artists. The other artists are ones she has met through juried art fairs and during her college years, and 75 percent of them are minorities and women who have their own small businesses. They create fiber arts, pottery, turned wood, metals, basketry, jewelry and more. Gehm was originally studying oil painting at Eastern, but the school's art department encouraged students to explore various art forms, and she enrolled in Weaving I. "I got hooked," she said, adding that she then took five more semesters of weaving. "We had a wonderful weaving studio there with a wide variety of looms, and by the time I graduated, I knew exactly which loom I wanted to buy. I like the order to it and the ability to make interesting patterns and the ways that you can play with color. I can make something that's very artful, but it's also very functional. I like that people wear my pieces or use them in their home in some way."
Gehm enjoys making wraps, scarves, cowls, rag rugs, hand towels, table linens, wall hangings, coverlets and pillow stands for electronic devices. "Usually people are wowed by the intricacy of the detail in the work," she said.
The new venture was a way to build more community around the shop, and it allowed Gehm the space to have other artists with her, rather than being in the confines of 10-by-10 art fair spaces. "I wanted to be settled in the community rather than moving my shop all the time with all the art fairs," she said. She's still doing some art fairs, though.
Many people have told Gehm that they're happy that she's in Lincoln Square, especially for those interested in gift giving. "I am just sentimental about downtown Urbana," she said, adding that it's where she and her husband bought their first house. "I have a lot of good neighbors that are shop owners also, so they can give advice. It's nice to have friendly faces when I come in the morning. We all have something different to offer. I think that it's great that it's all small businesses in here."
Gehm said customers will typically come in knowing they need a gift or for a newly decorated room in their home. "I think they should go with their gut and buy what strikes them," she said. "Usually people will come in, and something really grabs them or catches their eye."