A holistic approach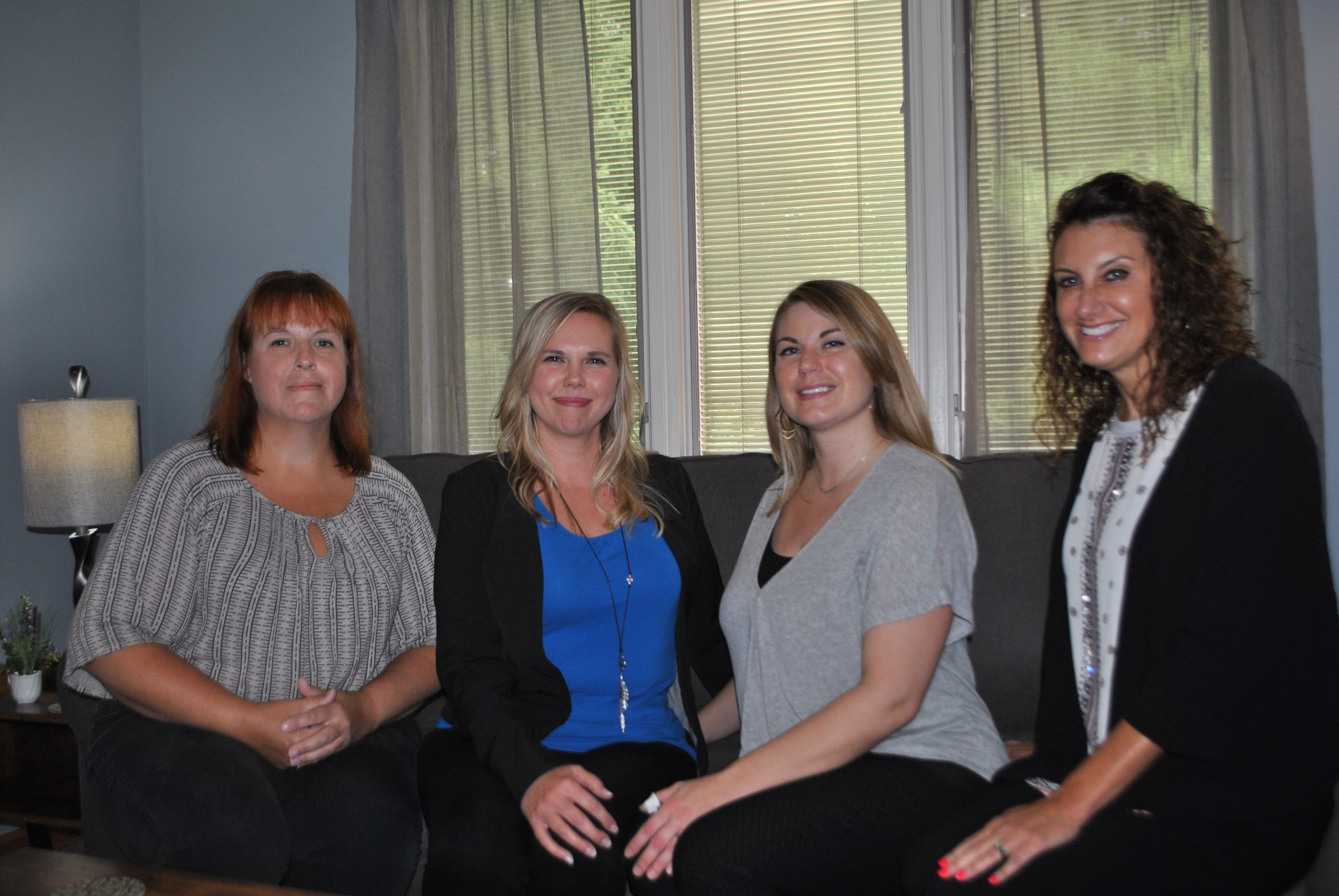 Photo by: Christine Walsh
Two Roads Wellness Clinic has a new location at the Village Crossing in Champaign designed to treat mental health with an integrative approach.
The company was founded as an LLC in 2015 with four partners in Danville and recently opened a second location at 3115 Village Office Place. The clinic treats children, teens, adults, couples and families.
"We just had this vision of providing integrated treatment," Jessica Nemecz said.  
The team uses a holistic approach to find and treat the root causes of clients' problems.
The staff is now up to 13 in addition to independent contractors. Each has her own specialty: Amber Loewenstein specializes in pain management; Heidi McGill is trained in Eye Movement Desensitization and Reprocessing (EMDR); Lori Young does a lot of work with family/relationship issues; and Nemecz specializes in depression, anxiety and trauma.
McGill said EMDR is used a lot for those suffering from posttraumatic stress disorder and can be used on all ages. In the therapy, both sides of the body are stimulated by a rhythmic movement like side-to-side eye movements or hand tapping while the client recalls a traumatic event.
"It lets the brain separate negative emotions like fear, remorse or guilt from the memory," McGill said.
In a team approach, Nemecz then teaches the clients how to use coping skills.
Advanced practice nurse Sasha Pryer uses nutrition and supplementation in addition to medication to promote healing and wellness. Pryer is sometimes able to improve clients' symptoms simply through lifestyle and diet changes. She can do blood work to test clients' Vitamin D or thyroid, for example, and refer to a general practitioner if needed.
Nemecz treated a little girl who was having a lot of anxiety issues and turned out to have a thyroid condition. Once that condition was treated, the anxiety issues were alleviated.
"We're really looking at the root causes and not just treating the symptoms," Nemecz said.
Two Roads has offered community education classes and yoga for kids classes at its Danville location and likely will in Champaign as well. They also offer a support group for children with special needs. A University of Illinois social worker conducted a workshop for them on autism support for parents.
Two Roads sometimes refers clients to Narcotics Anonymous and Alcoholics Anonymous meetings to support those recovering from addictions.
The Two Roads counselors say people who need help often hesitate to reach out because they fear being judged.
"I think it's hard for people to make the first phone call," Nemecz said. "It takes a lot of courage, but that's when things can start to get better. Sometimes I have to tell them, 'I don't want to tell you what to do; I want to help you figure out how to live your best life.' They have to realize we're working together."
After clients do begin treatment, though, they often have improvements in sleep and appetite regulation, Young said.
"There are some very physical effects we see," she said.
"They feel so much relief," Nemecz said. "They don't have to filter things."
Loewenstein said clients sometimes begin to feel they have more control over their lives simply from starting to understand why they feel the way they do.
"They are developing a plan and taking action," she said.
Nemecz said parents normally come to the clinic for help with their children's behavioral problems.
"Maybe they're acting out because they're really anxious," she said. "One of the interesting things we're finding is that there are very negative effects of children playing so many video games."
Two Roads' business hours are 8 a.m. to 6 p.m. Monday through Friday. Some therapists will be available to see clients every other weekend. For more information, call the Champaign office at 217-531-4101 or visit the website, www.tworoadswellnessclinic.com.