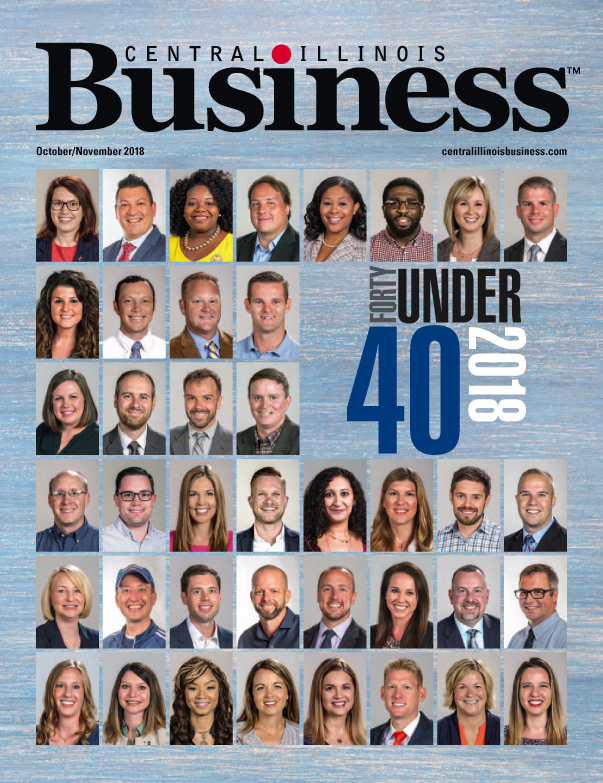 Forty Under 40 Nomination Form
Nominations for Central Illinois Business Magazine's 2020 Forty Under 40 Awards are now open.
We will be spotlighting outstanding young business professionals worthy of this award. Winners will be chosen based on achievement, experience, innovation, leadership and community involvement. Two people will be chosen among the 40 winners as Man and Woman of the Year. If you know someone under the age of 40 who deserves recognition for their great leadership ability and dedication to community service, let's give them the recognition they deserve.
Nominations will close July 31st, 2020.
Winners will be recognized in the October-November issue of the Central Illinois Business Magazine and at an Awards Luncheon in Fall of 2020, details to be announced.
Fill out this form to nominate your favorite young business professional.