Kellie Wahl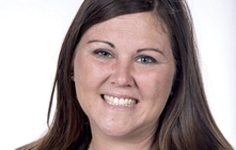 Photo by: Bridget Broihahn
Proudest professional accomplishment: Being a part of rebuilding an established brand at RACC. It is no easy task to conquer complacency. There is no greater accomplishment than taking something with strong bones and building from that foundation to create an even stronger entity. So many people make the mistake of trying to make something up, when the resources are right there in front of them the entire time.
Best advice to give or received: I am going to give the advice my mother gave to me after 40 years in real estate: "Not everyone is going to like you. It means you're doing something right."
Important lesson I've learned: Don't enter into anything without doing your research. Always be prepared for plan B, then C, then D. It's about the long game.
From the nominator: "Kellie's passion for community improvement is contagious." - Jasmyne Boyce, Self-employed