Bryan Wang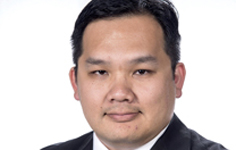 Photo by: Bridget Broihahn
Community involvement: Quest Church leadership team member; Champaign County History Museum board member; Montessori School of Champaign-Urbana board member (2013-2016). Volunteer photographer/videographer for various nonprofit organizations and events in Champaign-Urbana.
Proudest professional accomplishment: When people stare at the instructional materials I develop and say, "Wow. I love it! This is so helpful!"
I attribute my success to: I probably won't use the term "success." I have strong faith in God, and He has been guiding me through a journey full of challenges and amazing experiences. And my wife Connie has been prayer¬ful and extremely supportive when walking with me on this journey.
Best advice to give or received: "Let us not become weary in doing good, for at the proper time we will reap a harvest if we do not give up." - Galatians 6:9
From the nominator: "He is confident, talented, genuine and respected by all of us who know him." - George Cook, Montessori School of Champaign-Urbana