Andrew Allen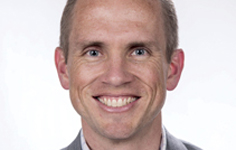 Photo by: Bridget Broihahn
Community involvement: I provide counseling to individuals and couples who struggling with personal problems such as difficulties in their marriage. I work with youth, many of them from disadvantaged backgrounds - do social, athletic or spiritual/faith building activities
I attribute my success to: My faith. My wife and family.
Interesting fact: I lived in Europe for 5 years (Switzerland, Spain) and hiked and skied in the Alps as much as possible.
Important lesson I've learned: Success is more likely to happen, and will happen faster when working together rather than trying to do it all alone.
Pivotal career decision: Rather than going into a corporate role out of my MBA program, I decided to start my own business in the higher education space. That changed the course of my career, eventually led me to the University of Illinois and set me on my current path in the field of experiential learning.
From the nominator: "On a regular basis, Andrew spends 15-20 hours per week dedicated to service to the community." - Eric C. Larson, University of Illinois