Urbana receives recognition for excellence in financial reporting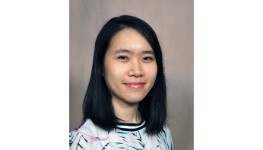 Photo by: Provided
Government Finance Officers Association of the United States and Canada (GFOA) has awarded the City of Urbana the Certificate of Achievement for Excellence in Financial Reporting for its comprehensive annual financial report. The Certificate of Achievement is the highest form of recognition in the area of governmental accounting and financial reporting.
Additionally, an award of Financial Reporting Achievement has been awarded to the City of Urbana Finance Director Elizabeth Hannan and her staff for preparation of the comprehensive annual financial report, which has been judged by an impartial panel to meet the high standards of the GFOA and has demonstrated a constructive "spirit of full disclosure" to clearly demonstrate the City of Urbana's financial story.
For more information about the City of Urbana, visit www.urbanaillinois.us.