Theresa Green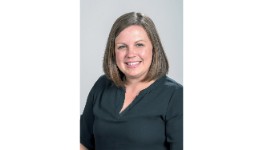 Photo by: Stephen Haas
Community involvement: I have co-chaired two lip sync events for Carle Core to raise funds for pediatrics patients. I am a member of the core steering committee and a member of Women's Legacy Circle. Our family is very passionate about supporting the work of the United Way of Champaign County. I am currently on the steering committee for Women United. 
Proudest professional accomplishment: I led a team that helped reduce the number of infections in neonatal patients at Carle. In 2016, there were no central line infections, thanks to the work of that team.
I attribute my success to: Having a passion for serving others well. This holds true for my professional role, as well as my role as a mother, wife, friend and community member.
Best advice to give or received: The more you know, the more you realize how much you don't know. Never stop learning and growing.
Biggest career challenge: There have been many! Most recently, my challenge has been learning that it is OK to ask for help. 
Important lesson I've learned: Comfort is the enemy of progress. The more comfortable I have become being uncomfortable, the more I have learned and grown as a professional and a person. 
Pivotal career decision: Leaving bedside nursing has by far been the most pivotal decision in my career. There are many days I still miss taking care of patients, but I absolutely love making an impact on those caring for patients, and I think it is so valuable to have a nursing perspective at the table when decisions are being made.
From the nominator: "Theresa recognizes the value in sharing her time, talent and treasure and is a servant-leader who is most deserving of this great recognition." – Rebecca Guyette, Director of Leadership Giving, United Way of Champaign County