RE/MAX welcomes Hawn Eric Porter team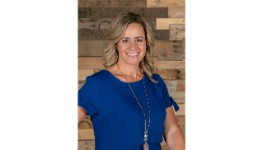 Photo by: Provided
RE/MAX Realty Associates has welcomed Christina Hawn to the Eric Porter Team.
Hawn lives in Champaign with her husband, Brian, and their two dogs. She also has two daughters, Cayla and Morgan, and a stepson, Logan, who are all grown.
Hawn is a lifelong resident of Central Illinois. She graduated from Champaign Centennial High School and thereafter moved to St. Joseph, where her daughters were raised.
Hawn has a background in surgical technology, having worked at Carle Hospital and later Parkland College in the health professions department as a lead lab instructor and clinical supervisor. Hawn went on to work most of her career for the St. Joseph school district as the middle school secretary.
In 2013 Hawn joined the Eric W. Porter team, at RE/MAX Realty Associates as Porter's personal assistant before obtaining her broker's license.
When Hawn is not working, she can be found spending time with her family and friends, traveling, baking, reading and enjoying life.
Hawn can be reached at the Champaign RE/MAX Realty Associates office at 2009 Fox Drive, Suite G, Champaign, by calling 217-373-4939 or by emailing ChristinaHawn@REMAX.net.
RE/MAX, LLC, based in Denver, is a network of independently owned and operated offices. RE/MAX Realty Associates has offices in Champaign, Mahomet and Monticello.