Jacob Kuebler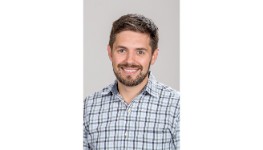 Photo by: Stephen Haas
Community involvement: Locally, primary focus has been on campus at the University of Illinois. This includes speaking for various courses and working with students through the Financial Planning Club. This led to co-developing a course in the Financial Planning program. I have also provided various consumer education events through the University Extension Department and Money Smart Week of Champaign County. Professionally, I have served as a board member plus on various committees for professional organizations focused on improving professional standards and education.
Proudest professional accomplishment: Building a team of associates dedicated to our business vision, mission and values and seeing our team work together to impact our clients' lives.
I attribute my success to: An innate drive to continually improve and be better.
Best advice to give or received: Always make time for goals -- both time to develop them and time each week to work on them. Big change happens incrementally through lots of small, intentional steps.
Biggest career challenge: Overcoming doubt in myself, especially the "imposter syndrome." Building confidence has led to better decision making and the ability to think big and take risk where appropriate.
To relax, I: Queue up my favorite podcasts and go on a run or plan my next weekend trip or vacation with my wife and daughter.
Important lesson I've learned: Look for opportunities to improve. Everything you do should be improving on what was there beforehand.
From the nominator: "He is always striving to improve himself and those around him; he is forward-thinking, efficient and an all-around good person." – MaryBess Gordon, Director of Client Services and Operations, Bluestem Financial Advisors, LLC