Derek Peterson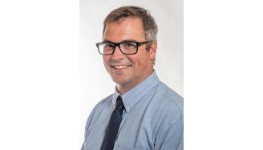 Photo by: Robin Scholz
Proudest professional accomplishment: My staff, they are wonderful engaging people. They inspire me every day.
I attribute my success to: Surrounding myself with really great people. Also, to marrying the right person!
Best advice to give or received: Keep moving forward.
Pivotal career decision: To start asking for help. It's important to ask if you need it, so many people have been where you are!
My partner/best friend/mom would describe me as: Funny, I hope! 
To relax, I: Go for a walk!
From the nominator: "Derek has given new life to a cherished community cultural and natural resource, new reasons to rediscover Allerton and continues to make this resource accessible to everyone." – Kaitlyn Saathoff, owner/operator, Sprouts Family Daycare