Ben Manns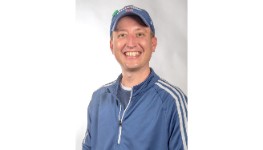 Photo by: Robin Scholz
I attribute my success to: I have been blessed with a lot of special people in my life that without them I would not be on this list.
Proudest professional accomplishment: My proudest professional accomplishment will always be what comes next.
Important lesson I've learned: After 36 years I'm not certain of a lot, but there is one thing I know for sure. Fate has given me a talent that in turn has given me the ability to make people happy with the things that I cook and do. With what I do, there is nothing more rewarding than seeing the joy it brings to those who surround me."
From the nominator: "Ben has accomplished that rare feat of running a successful local business while showing others how they can help make that community better." – Thomas Costello, instructor, University of Illinois