Anthony Pendleton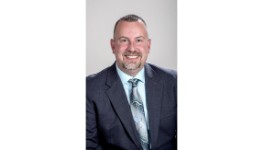 Photo by: Rick Danzl
Community involvement: Former board member for the Reading Group, volunteer consultant for CU Able, current board member-elect for the Champaign County Humane Society, member of Leathernecks MC (organization for the benefit of veterans), coach for Tom Jones Challenger League, various single event opportunities like One Winter's Night Out, Power of the Purse, etc.
Proudest professional accomplishment: Passing the CPA exam
I attribute my success to: My parents, my wife for always pushing me to be better and the Marine Corps for instilling the discipline necessary to complete my goals.
Best advice to give or received: Listen to hear, not to respond.
Interesting fact: I'm a Shellback, meaning that I crossed the equator aboard a Navy vessel.
Biggest career challenge: Transitioning from a military life to a civilian life. The same leadership and interaction methods don't apply.
Important lesson I've learned: Humility. It's OK to say, "I don't know but I'll find out for you." People respect honesty.
Pivotal career decision: Deciding to cold call Martin Hood for a job. My wife and I knew that we wanted to come back to the Champaign area, but I was in school at NIU, and few if any area firms recruit out of DeKalb.
My partner/best friend/mom would describe me as: Always willing to help. I hate having to say no to anyone professionally or personally.
To relax, I: Ride my motorcyle, spend time with my family, and I still play video games.
From the nominator: "He is willing to put his own needs aside to help others - not just when it is convenient for him, but whenever others are in need." – Bud Windelborn, Firm Administrator, Martin Hood LLC