Sustainable business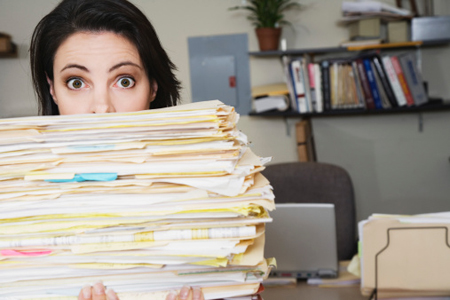 Photo by: N/A
Think about how much Americans use paper each and every day. Try to recall a single day -- whether working or not -- that a piece of paper was not used. It cannot be done.
It is the same for business. Most business professionals cannot even fathom a desk, file or workspace without paper. If they could, at least, reduce the amount of paper used, the savings would be seen immediately. It can be done. This means dollars and cents back into the coffer, and the savings can help secure a healthy profit margin.
Business owners may feel vulnerable without hard-copy backups of electronic storage, however, there is no need for this vulnerability at all. Business professionals can purchase an external hard drive to store backed-up information. Even if a server crashes or access to cloud-based storage becomes problematic, the external hard drive has the needed information stored securely and safely, ready to be accessed.
There are many applications, like Google, that have business applications that can enable staffers to communicate online, share documents and store them electronically. Likewise, electronic payroll and accounting programs can greatly reduce paper usage as well. Try to acquire an app that offers mobile apps that can be used on a smartphone or tablet. This can cut down on slips of paper for mileage, notes and the like.
Speaking of slips of paper, try out the new strategies for electronic receipts that can actually track business expenses. Apps like Shoeboxed can help with this goal. Many big retailers are now offering receipts that can be sent directly to a smartphone or emailed to an account immediately. It is easy to convert and load expenses to an Excel spreadsheet for immediate consideration. No waiting for the end of the month for expenses to be tallied.
Cutting back on faxes can make a big difference in paper usage, too. There are applications that convert faxes to email messages, so nothing has to be printed out whatsoever. The emails can be converted to electronic documents and stored on electronic files.
Another paper-saving tip is to reduce junk mail by utilizing the website like DirectMail, which enables businesses to register on the National Do Not Mail List, thus significantly reducing the amount of junk "snail mail" received at a business.
Going paperless can mean time saved, space saved, stronger security and easy access for businesses, along with that all-important goal of every business -- achieving a healthy bottom line and bigger profit margins.
Information provided courtesy of inc.com and docusign.com