State tax responsibilities change <br />with evolving nexus standards
If you are engaged in interstate commerce, you have probably heard the term "nexus" discussed by your tax accountant or state tax agents. It is critical that you understand the concept of nexus when dealing with state and local taxes, as it is the key issue that determines whether you must comply with a multitude of administrative burdens, including the preparing, filing and paying of income or franchise taxes, and the collecting and remitting of state sales and use taxes.
What is nexus?
Nexus is a term used to define a certain level of activity conducted within a taxing jurisdiction (in this case, a state) that, if met, allows that jurisdiction to impose a variety of taxes on the entity.
Since the late 1980s, it has been generally understood that, for both income/franchise and sales/use taxes, nexus does not exist unless some type of physical presence is established.
For sales and use tax purposes, it continues to be the general standard that some physical presence, such as a physical structure, inventory, employee or a seller's agent, is needed in a state before the seller is required to collect and remit sales/use tax. But as the world has evolved from brick and mortar stores to virtual stores and electronic markets, nexus standards have also evolved, resulting in changes to the definition of net income and franchise tax nexus.
Economic nexus
An alarming trend in net income and franchise tax nexus started in the early 1990s when South Carolina imposed a net income tax filing requirement on a Delaware company whose only presence in the state was the ownership and licensing of an intangible trademark that generated royalty income within the state (Geoffrey, Inc. v. South Carolina Tax Commission - 1993). This case gave rise to the term "economic nexus."
The U.S. Supreme Court failed to review the case, so the decision was applicable only to South Carolina. However, many states followed South Carolina's lead, passing laws that generally limit "economic presence" to intangible assets owned by an out-of-state company that generate in-state revenues.
Pure economic nexus
The movement now is toward "pure economic nexus," which says that any efforts directed at creating a market within a state, or simply delivering products to customers within a state, may create a filing requirement. The recent trend with net income and franchise tax nexus has been to substantially narrow its definition, even to a point that all a taxpayer needs to do is deliver or ship product to customers within certain states.
Effective in 2005, Ohio established a "bright-line" statutory nexus standard for its Commercial Activity Tax. It applies to any company that has more than $500,000 in taxable gross sales to Ohio customers, even if the company has no other physical presence, representation or activities in the state.
In November 2006, the West Virginia Supreme Court ruled (West Virginia Tax Commissioner v. MBNA America Bank, N.A.) that an out-of-state company had a franchise and net income tax filing requirement for issuing credit cards to customers in West Virginia, even though the company had no physical presence in the state.
The new Michigan Business Tax (MBT), which was effective Jan. 1, 2008, establishes nexus for the gross receipts portion of MBT if a company actively solicits sales in Michigan and has $350,000 or more of gross receipts sourced to the state. "Actively solicits" has not been defined yet, and may be as simple as advertising on a Web site accessible to Michigan residents.
Although the pure economic nexus standards apply to only a few states at this time, many states are likely to pass similar laws or establish similar court decisions to narrow the definition. Federal legislation is introduced annually to standardize nexus activities across all states, but Congress has been reluctant to get involved in what it considers a state-level issue.
A good business decision should not be dictated by tax consequences, but knowing the consequences of business activities in a particular state, including the location of warehouses, methods of delivery, solicitation methods and apportionment methods (i.e. throwbacks), allows for proper planning and improves the ability to recoup tax and administrative costs.
- Kenton Bowles is senior manager in the state and local tax division at Clifton Gunderson LLP in Champaign. He can be reached at (309) 495-8761 or Kenton.Bowles@cliftoncpa.com.
Rebalance your portfolio to keep
your investments on track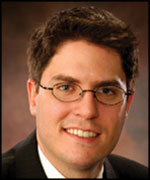 Robert J. Ballsrud
CIBM Contributor
From 1926 to 2006, the stock market returned an average of 10.4 percent each year, and investment-grade bonds have averaged 5.5 percent.
The figures are often referenced in discussions on long-term investing. Rarely, however, do these markets return close to this average on any given year. Vanguard, the investment management company, recently pointed out that only 19 times in the last 80 years have bond market returns fallen within 2 percentage points--plus or minus--of this average; and only during an astounding 6 out of 80 years has the stock market fallen within 2 percentage points above or below its average.
As you can probably imagine, it is even more uncommon for both of these markets to have returns close to their averages in the same year - this has only happened three times in the last 80 years. The important item to notice, though, is that even though the returns have averaged 10 percent a year, the actual year to year returns differ significantly from this average.
And they may be down a little this year.
The stock market was down 25 percent from October 2007 to January 2008. In addition, the bond market has had two years of out-performance relative to its average return of 5.5 percent. So what is an investor to do in a year like this?
The best idea is to stick with your long-term asset allocation and rebalancing programs. If you do so and use this opportunity to rebalance your portfolio to the appropriate long-term mix of stocks and bonds, you are selling high (bonds) and buying low (stocks).
Portfolios that are rebalanced at least annually can potentially reduce upside potential, but also, more importantly, reduce downside risk. Consistently using a long-term perspective and a disciplined rebalancing approach will ensure that your portfolio stays on track over time.
- Robert Ballsrud, CPA, CFA, is vice president of Busey Wealth Management. He can be reached at (217) 351-2707 or robert.ballsrud@busey.com.
Take advantage of higher
IRA contribution limits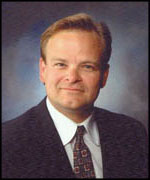 Jimmy Stewart
CIBM Contributor
If you're trying to boost your retirement savings this year, you can count on some extra help from Uncle Sam. That's because you'll be able to contribute more to your IRA in 2008.
Here are the details: The contribution limit for both traditional and Roth IRAs will increase from $4,000 per year in 2007 to $5,000 per year in 2008. And if you're 50 or older, the annual limit will rise from $5,000 to $6,000. Keep in mind, though, that your ability to contribute to a Roth IRA may be limited by your income; see your tax advisor for more details.
Of course, if you weren't putting in the maximum amount to your IRA in 2007, you might think there's even less of a chance that you'll fully fund your IRA in 2008. And it's certainly true that $5,000 or $6,000 is a considerable sum, especially if you try to pay it all at once. But you don't have to do that.
While it might be to your advantage to fully fund your IRA early every year, because you'd be giving your money more time to potentially grow, you can make smaller contributions throughout the year. In fact, you've actually got until the tax filing deadline of each year to fund your IRA for that year. So, if you chose, you could spread your 2008 IRA payments over 15 months - 12 months this year, and the first three months of 2009. That means you could put in $333.33 per month, if you're under 50, or $400 per month, if you're 50 or older.
Even those amounts might pose a challenge to your cash flow, but you need to consider just how important it is to save for retirement. Many financial experts say that you will need between 80 and 100 percent of your pre-retirement income just to maintain your lifestyle, and if you plan on traveling extensively, purchasing a vacation home or incurring other significant expenses during your retirement years, you may need even more money. That means you'll have to rely on all your available resources - your Social Security, your 401(k) or pension and your other savings and investments, of which an IRA can be a significant part.
And an IRA is one of the best retirement savings vehicles around. A traditional IRA has the potential to grow on a tax-deferred basis, which means your earnings can potentially grow faster than they would on an investment on which you paid taxes every year. And a Roth IRA's earnings have the potential to grow totally tax-free, provided you don't take withdrawals until you reach age 59-1/2 and you've had your account for at least five years. Furthermore, you can fund either type of IRA with virtually any security you choose - stocks, bonds, certificates of deposit, treasury bills, etc. Depending on your income level, you might even be able to deduct some, or all, of your traditional IRA contributions from your taxes.
Jimmy Stewart, AAMS, CFP, is an Edward Jones financial advisor in Urbana. He can be reached at (217) 328-1719 or jimmy.stewart@edwardjones.com
Know the rules before committing
to charitable giving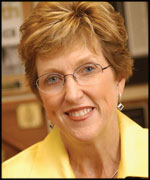 Mary McGrath
CIBM Contributor
Have you ever thought about giving back to your alma mater? Or maybe making a sizable gift to another charitable organization--such as your hospital?
The rules around charitable giving can be quite daunting. Having a grasp on them can make your gift less painful since the rules are designed to let Uncle Sam share in your generous spirit.
The first thing you must decide is whether you want to make the gift now or sometime in the future--for example, after your death.
The second decision is whether you want anything in return, such as lifetime income, from the gift. It's not uncommon for someone to make a gift to a trust retaining the income for life, with the charity receiving the trust proceeds upon his death.
From there, you can start formulating the best way to structure your desired charitable gift.
For gifts at your death, consider naming a charity as the beneficiary of your IRA or retirement plan. The reason is simple: If your children receive your IRA, income taxes will be assessed on any distributions.
This means if your children are in the 30 percent income tax bracket, they will only receive 70 percent of your IRA. This doesn't even take into consideration estate taxes, which also might be required.
On the other hand, if the charity receives your IRA, 100 percent of it will go to the charity because it is tax exempt. And it won't be subject to estate taxes, either.
So, you decide--70 percent to your children or 100 percent to charity.
Let's say you want to make the gift now with no strings attached. Stop before you write that check.
Do you have any stock that is worth more now than what you paid for it? If you do, consider transferring the stock to the charity rather than giving cash. If you transfer appreciated stock to a charity, you won't pay any tax on the gain, but you will receive a deduction for the stock's full fair market value. Again, Uncle Sam helps out by eliminating the capital gains tax.
What if you want to make a gift, but you're just not sure you'll have enough income at retirement, especially if the stock market falls or you live an especially long time?
Now it's time to look into a charitable gift annuity or charitable trust. With a gift annuity, you make a gift to the charity in exchange for a lifetime annuity. The annuity can start now or later, such as when you retire. It can also be in place over your lifetime or over the joint lifetime of you and your spouse.
Either way, you will get a charitable deduction when the gift annuity is set up. Again, keep in mind that using appreciated securities are almost always better than using cash to make your gift.
Rather than a gift annuity, you might want to consider a charitable trust. This arrangement is similar in that you receive a lifetime annuity in exchange for your gift. But rather than just a promise to pay, the charity keeps your gift in a trust and makes payments to you from this trust.
You can set up the trust to give you the same amount each year, or you can ask for a percentage of the value of the trust. The latter method can produce increasing income from the gift.
Charitable gifting can cost less and be easier to do than you might think. Don't forget to include Uncle Sam's generosity in your charitable planning.
- Mary McGrath, CPS, CFP, is an executive vice president and portfolio manager at Cozad Asset Management of Champaign. She can be reached at mary@cozadassetmgmt.com or (217) 356-8383.