Serving the Business Community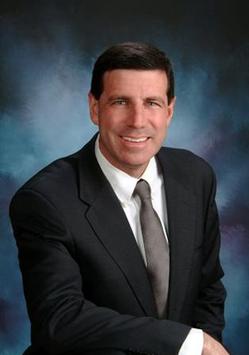 Photo by: N/A
Singleton Law, PC was founded by Alan R. Singleton and Elizabeth Kellner following Singleton's practice at another local firm as an associate and then shareholder. Kellner's experience includes work at the University of Illinois business incubator and then with techCommUnity as coordinator and then executive director.
"Singleton Law Firm PC is dedicated to serving the legal needs of business and individual clients of East Central Illinois and beyond," Singleton said.
Both Singleton and Kellner are active in their efforts to grow the local business community.
Singleton has worked with clients to form limited liability companies, subchapter S corporations, subchapter C corporations, professional corporations, L3Cs and not-for-profit corporations, including publicly supported organizations and private foundations. After formation, Singleton regularly advises clients on issues including raising capital, securities compliance, taxation and implementing stock option plans. He has also assisted clients with mergers and acquisitions, asset sales, recapitalizations and real estate matters, including purchases and sales, leases, installment contracts, like kind exchanges, and zoning and land use issues.
A member of the patent bar, Singleton represents clients in patent prosecution, trademark registration and negotiation of licenses and joint development agreements. He is familiar with the University of Illinois policies on technology transfer and has assisted with licensure of University technology on numerous occasions.
Singleton is active in both the business and educational communities. He has served on the advisory councils of numerous technology companies and served on the list of advisors at the Illinois Technology Center. He is a member of the business plan review group Second Saturday and has served as a judge for the V. Dale Cozad Business Plan Competition and the Innovation Teams Entrepreneurship Competition.
Singleton maintained an adjunct faculty appointment with the University of Illinois College of Medicine for roughly 20 years. He has given guest lectures for the University of Illinois MBA course on technology commercialization, the senior Capstone Design Course in the Department of Agricultural and Biological Engineering, the Academy for Entrepreneurial Leadership Idea to Enterprise workshop, the Technology Entrepreneur Center Advanced Invention to Venture workshop and for medical residency programs throughout the state.
He earned a bachelor of science degree in geology from the University of Illinois in 1988 and a juris doctorate from the University of Illinois College of Law in 1991.
Singleton is a member of the American Bar Association sections on Business Law, Intellectual Property Law and Science and Technology Law, the Illinois State Bar Association sections on Corporation and Securities Law and Intellectual Property Law, the American Intellectual Property Law Association, the Chicago Bar Association and the Intellectual Property Law Association of Chicago.
Singleton has chaired the EDC/techCommUnity Mentoring Program, has served on the board of the Don Moyer Boys & Girls Club, and currently serves on the boards of the Mahomet Area Kids Endowment Foundation, Mahomet Seymour Soccer Club and the Champaign County Economic Development Corp. high tech advisory committee.
Elizabeth "Liz" Kellner is a co-founder of Singleton Law Firm PC and brings valuable experience as entrepreneurship specialist/paralegal.
Kellner was involved at the ground level with technology commercialization at the University of Illinois in her role at the Technology Commercialization Lab, where she started in a temp secretarial role and grew to assistant business manager.
TCL was the original technology business incubator at the University of Illinois and the precursor to the current incubator, EnterpriseWorks. Kellner is credited with reserving the domain name tech.com on behalf of the university's first incubator.
Following her work at TCL, she served as coordinator and then executive director of techCommUnity, a local not-for-profit organization designed specifically to assist with the growth of the local technology community.
Kellner is actively involved in the Champaign County Economic Development Corp., where she serves as both a board member and the chair of the technology committee.
Information provided by Singleton Law Frim, P.C.