Long-term financial moves in a short-term world
As a society, we have grown accustomed to instant gratification. You can lose 20 pounds in two months, learn a language in six weeks and download your favorite songs in seconds. The idea of waiting for what we want, it seems, has become a quaint relic of bygone days. Of course, in many walks of life, there's probably nothing wrong with having your desires fulfilled quickly, but the get it now attitude can have some negative consequences when it comes to spending, saving and investing.
Want proof? Consider the following:
In the fourth quarter of 2006, families spent 14.5 percent of their disposable income to service their debtthe largest share since 1980, according to the Center for American Progress.
The first quarter of 2007 marked the eighth quarter in a row with a negative personal savings rate, according to the U.S. Bureau of Economic Analysis.

n Almost half of workers who are saving for retirement say that their total savings and investments (excluding the value of their primary residence and any pension plan) is less than $25,000, according to the Employee Benefit Research Institute's 2007 Retirement Confidence Survey.
What can you do to avoid some of the financial problems that may arise from short-term behavior? Here are a few suggestions:
Delay purchases. Try to think about all purchases overnight and calculate how long you'd have to work to pay for them. You might be surprised at how many items you can actually do without.
Limit your borrowing. It's easier said than done, of course, but the fewer debts you have, the more you'll have available to save and invest. While it may not be possible for you to pay cash for everything you buy, it's nonetheless a worthy goal, and the closer you can come to achieving it, the better off you'll be.
Pay yourself first. If you wait until you've paid all your bills and other expenses each month before you save and invest for the future, you're probably going to make very slow progress toward your goals. If you can pay yourself first by putting money in a savings or investment account every time you get paid­even if it's just a nominal amount at firstyou'll help yourself greatly over time.
Be patient, and buy quality. From 1926 through 2006, large-company stocks provided an average annual return of more than 10 percent, while small-company stocks returned, on average, more than 12 percent, according to Ibbotson Associates, an investment research firm. Of course, past performance is not an indication of future results and you can't assume that, for a given year, your stocks or other growth-oriented investments will return 10 percent, 12 percent or anything at all. In the short term, all growth vehicles fluctuate in price so you shouldn't be shocked at losing principal over a single year, or perhaps a couple of years in a row. But if you buy an array of quality investments and hold them for the long term, at least five to 10 years, you can help increase your chances to achieve some growth.
When it comes to making smart financial moves, take a slow and steady approach.
- Jimmy Stewart is an Edward Jones financial advisor in Urbana. He can be reached at (217) 328-1719 or jimmystewart@edwardjones.com
WILL THE FED'S INTEREST RATE CUT BACKFIRE?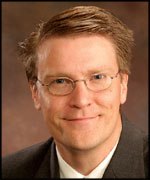 Scott Tapley
CIBM Contributor
Equity investors celebrated as prices surged higher in the wake of the Federal Reserve's 50 basis point rate cut, but was the party a bit premature? Will lower interest rates cure the market's ills, or could they cause other problems that are potentially more painful and more difficult to correct?
In its public statement, the Federal Open Market Committee (FOMC) said the rate cuts were executed to help forestall some of the adverse effects on the broader economy that might otherwise arise from the disruptions in financial markets and to promote moderate growth over time. The intent sounds good, but the consequences remain a mystery.
Let's look at the disruptions Chairman Bernanke referenced. The biggest thus far has been the housing market, which has seen a sharp curtailment of building and sales activity. Much of that slowdown was triggered by a drying-up of mortgage money due to a domino-effect that started with subprime lending and spread to other lending markets, including the global bond markets, which had become the funding source of choice for many of the takeover deals that were fueling the rise in stock prices.
Some of the housing slowdown is also related to a hangover from over-building, an abrupt halt in speculative activity that some economists were characterizing as a bubble and decreasing affordability of homes (including some delinquencies/foreclosures) due to rising payments on adjustable-rate mortgages (ARMs) that are beginning to reset.
Without trying to sort out which of these factors is the chicken and which is the egg, let's focus on the likely result of the Fed's actions to fix the housing market.
Fixed-term mortgage rates, which are closely linked to long-term bond yields, actually increased after the rate cuts were announced. Higher mortgage rates won't help weak real estate markets. Bob Toll, CEO of one of the nation's premier homebuilders, Toll Brothers, speaking at an investment banking conference was quoted by Briefing.com as saying, Housing hasn't bottomed and Rate cuts won't work.
Perversely, rates for ARMs, which are more closely tied to short-term interest rates, fell after the Fed announcement. It is ironic that Fed-induced lower initial rates for ARMs could drive home buyers, and those struggling with paying their current ARM payments that are resetting at higher levels, back into the same type of products that got them into trouble in the first place. If that occurs on a widespread basis, the Fed's rate cuts risk merely delaying the day of reckoning and prolonging the pain rather than alleviating it.
But there's another risk that could cause even more widespread pain, and the FOMC mentioned it in the second half of its statement: Readings on core inflation have improved modestly this year. However, the Committee judges that some inflation risks remain, and it will continue to monitor inflation developments carefully.
Before he became Fed Chairman, Bernanke wrote extensively on his belief that it isn't the Fed's job to bail out investors, and how the Fed should primarily strive to maintain stable prices and accommodate steady economic growth.
By slashing rates now, Bernanke is risking the appearance that the FOMC he chairs is indeed acting to rescue certain investors, which could damage his credibility. The fact that inflation is still at the high end of the Fed's tolerable range of 1.0-2.5 percent compounds that risk, because the Fed's credibility is one of its most valuable tools in fighting inflationjawboning expectations.
Some market participants obviously share this concern, as crude oil and goldtwo good barometers of inflation expectationshit new highs immediately after the rate cuts were announced.
The Fed has invested considerable time and effort in creating low inflation expectations, because it knows that psychology can be a powerful force, particularly when it comes to controlling inflation. The lesson that inflation expectations tend to be self-perpetuating was learned first-hand from the inflationary spiral of the late 1970s and early 1980s. When wage earners expect rising prices, they demand higher wages, which can cause wage payers to raise prices to help pay for the higher wages, and on and on.
A second lesson learned during that period was what happens when the Fed loses its credibilityi.e., its ability to control, or even influence, inflation expectations verbally rather than having to pull monetary levers. Its effort to crush inflation nearly crushed the U.S. economy when the federal funds rate (the one that was just reduced to 4.75 percent) was hiked to nearly 20 percent, throwing the U.S. into its worst recession since the Great Depression.
Since psychology can be a powerful force, a token rate cut, or even two, may be just what's needed to stabilize the rattled nerves of the U.S. economy and financial markets. But let's hope that the recent rate cut is not the beginning of a series of cuts that result in the Fed sacrificing its inflation-fighting credentials just to prevent a recession that has yet to materialize.
- Scott Tapley is a vice president and financial analyst with the Main Street Wealth Management Group. He can be reached at (217) 351-6539 or scott.tapley@mainstreettrust.com.
GRAB THE R & D TAX CREDIT
WHILE YOU CAN
Jeff Taylor
CIBM Contributor
As the end of the year approaches, the attention of tax professionals turns to strategies businesses can execute to reduce their tax liability. One that is often overlooked is the federal research and development (R & D) tax credit.
While many Central Illinois business owners and executives have heard of the credit, the nature of their business may have led them to believe they are not eligible. Now is a good time to take a second look. At this writing, the law is set to expire on Dec. 31, so this is an excellent opportunity to re-evaluate your potential tax savings using this credit.
Not just for scientists and technology companies
The R & D tax credit is commonly perceived as being available only to large companies that employ scientists in white lab coats. In fact, a wide range of activities may qualify, including
Developing prototypes and patents
Developing new products
Improving the quality, reliability or performance of existing products
Improving manufacturing production processes
Employing outside technical personnel
Notice that this short list makes no mention of any specific industry, product, process or technology. A manufacturer of heavy equipment may qualify for improving the efficiency of a production line using automation, so might an agricultural products manufacturer, a medical device manufacturer or a software developer. What is important is not the industry, but how much the company spends on qualified research activities. A number of taxpayers qualify for the credit, they just don't realize it.
In recent years, the R & D tax credit has been central to the tax planning strategy of many Illinois companies. It was originally introduced in 1981 to boost spending in technology research. As many as 16,000 firms now claim the credit each year. At 1,523 firms, Illinois ranks seventh in the nation in the number of companies claiming the credit.
With recent changes in the law, thousands of dollars in credits may now be available to hundreds of companies that previously thought they were not eligible.
Doing the math
Calculating the R & D tax credit can be complicated, even in light of a new short cut method that was implemented last year. In the past, the credit has been calculated by examining a company's rate of research spending from 1984 through 1988. Companies that did not spend enough on qualified R & D to exceed the 1984-1988 rate were not eligible. Asking companies to go back to records from the 1980s and provide documentation regarding their activities was very difficult for many taxpayers. To alleviate this, an "alternative incremental research credit" (AIRC) was enacted in 1996. New in 2007, is the "alternative simplified credit" (ASC).
Now, companies can choose among these methods to determine their R & D credit. To calculate the ASC, a company averages its qualified research expenses for the three preceding tax years. The current year (2007) credit would equal 12 percent of the excess of current year research expenses over 50 percent of the three year average. If there were no qualified expenses in any one of the three preceding years, the credit falls to 6 percent of the current qualified research expenses.
This new method, which eliminates the need to examine research spending more than two decades ago, is expected to allow more companies to take advantage of the R & D tax credit, while encouraging ongoing research initiatives.
Determining what expenses qualify
The R & D credit applies only to the portion of a company's expenses directly related to performing research and development anywhere in the United States. Generally, these expenses, known as qualified research expenditures, include:
Wages for employees engaged in qualifying activities.
Materials and supplies consumed in research efforts.
Contract research Expenses paid to outside consultants and engineers, for example, who are engaging in qualified activities for the company.
For most companies, this is not a one-time credit. Unfortunately, the credit has always been a temporary measure, with Congress renewing it each time it has been set to expire. It was actually allowed to expire at the end of 2005, only to be reinstated late in 2006.
Currently, the credit is set to expire at the end of 2007. Past experience says that the credit will likely be renewed, even if it happens at the last minute. Whether it comes down to the wire is less important than the fact that it is available now for the 2007 tax year. The opportunity to shave thousands from your tax bill should be sufficient motivation to investigate the R & D tax credit again, or for the first time.
- Jeff Taylor is a CPA and a Senior Manager for Clifton Gunderson LLP Tax Efficiency Services. You can reach him at his Champaign office, (217) 351-7400, or at Jeff.Taylor@cliftoncpa.com.