Investments make great holiday gifts
Is holiday shopping making you blue? This year, why not add financial gifts to your shopping list? Here are a few possibilities:
Contributions to Section 529 plans - If you have a child or grandchild that will be headed off to college in a few years, you may want to contribute to a Section 529 college savings plan. Your earnings and withdrawals will be exempt from federal taxes as long as the money goes toward paying college costs. There may be additional tax benefits to those who participate in their own state's plan. Also, you can contribute generous amounts to your savings plan. Plus, you can change beneficiaries; if you've been putting money in a Section 529 plan for your child or grandchild, and he decides to forgo college, you can transfer the money to another family member.
Contributions to an IRA - If you know a loved one has an IRA, consider making a contribution. Many people don't fully fund their IRA each year, so any help you can give toward that goal will be important.
Stocks - Consider giving shares of a company that produces products or services that are used by your intended recipient. If you're going to give away some of your own shares, you'll need to know what you originally paid for the stock, how long you've held it and its fair market value at the date of the gift. Recipients of your gift will need this information to determine gains or losses if they decide to sell the stock. You'll also need to determine if you have to pay gift taxes. You can give up to $12,000 per year, free of gift taxes, to as many people as you want; over your lifetime, you can give up to $1,000,000 without incurring gift taxes.
Savings bonds - They may sound old-fashioned and stodgy, but U.S. Savings Bonds can still make nice financial gifts, especially for young people who can use the money in the future. Among the most popular savings bonds are Series EE Bonds, which can be purchased in denominations ranging from $50 (or $25 for Electronic EE Bonds) to $10,000. Paper EE Bonds are sold at half their face amount and will increase in value until they are cashed in or reach final maturity in 30 years. Electronic EE Bonds are sold at face value and reach maturity immediately. You can learn more about Series EE Bonds and TIPS, or even purchase them directly, from the Treasury Department's Web site devoted to savings bonds: www.treasurydirect.gov.
A financial gift may not be traditional, but it can have a big impact on the recipient's life, and it won't be forgotten after the holidays are over.
- Jimmy Stewart, AAMS, CFP, is an Edward Jones financial advisor in Urbana. He can be reached at (217) 328-1719 or jimmy.stewart@edwardjones.com
FAMILIARIZE YOURSELF WITH THE 2008 AICPA BUSINESS VALUATION STANDARDS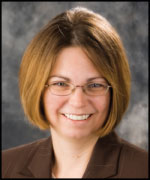 Bethany Hearn
CIBM Contributor
Effective for engagements accepted on or after Jan. 1, 2008, members of the American Institute of Certified Public Accountants (AICPA) will be required to follow statement on standards for Valuation Services No. 1 (SSVS No. 1), which provide detailed principle-based guidance for CPAs performing valuation services. The standards are not intended to be used as a how-to guide but rather to offer meaningful guidance for CPAs to comply with in practice.
One of the purposes of the standards is to improve the consistency and quality of business valuation practice among AICPA members. The standards apply to any engagement to estimate value of a business, business ownership interest, security or intangible asset when the analyst applies valuation approaches and methods and uses professional judgment. The standards provide guidance regarding the development of value estimates and the reporting of those estimates.
The standards are presented in five sections: introduction and scope, overall engagement considerations, development, the valuation report and effective date. A brief overview of each section is provided below.
Introduction and scope: Services that require compliance with the standards include any engagement to estimate value of a business, business ownership interest, security or intangible asset when the analyst applies valuation approaches and methods and uses professional judgment. The services that do not require the use of professional judgment, including but not limited to mechanical computations and an estimation of value as part of an attest engagement are exempt from the standards.
Overall engagement considerations: Under the AICPA Code of Ethics, AICPA members may provide only those services they can complete with professional competence. The standards provide guidance to the valuation analyst regarding how to determine if they have the professional competence to provide the service including consideration of the subject entity and its industry, the subject interest, the valuation date, the scope of the engagement and any governmental regulations that apply. It is recommended that an understanding regarding the nature of the engagement to be performed be established between the valuation analyst and the client, preferably in writing. For attest clients, the business valuation engagement letter must be in writing.
Development: Within the standards, there are two types of valuation services; a valuation engagement and a calculation engagement. The valuation engagement results in a conclusion of value whereas a calculation engagement results in a calculated value. In the valuation engagement, the analyst uses professional judgment to determine the appropriate valuation methods for the specific circumstances. In the calculation engagement, the analyst and the client agree on the valuation approaches to be used. The calculation engagement does not include all of the procedures required in a full valuation engagement.
The standards discuss the financial, non-financial and ownership information that should be considered when performing a valuation engagement including but not limited to the following:
Nature of the subject interest
Scope of the valuation engagement
Valuation date
Intended use of the valuation
Applicable standard of value and premise of value
Assumptions and limiting conditions
Nature, background, and history of the subject entity
Facilities
Organizational structure and management team
Equity structure including the classes of ownership interests
Products or services provided by the entity
Economic, geographic and industry conditions
Key customers and supplies
Competition and business risk
The three most commonly used valuation approaches (income, asset and market) and the commonly used methods under each approach are outlined including some of the specific considerations required in each method. The information obtained and analyzed, procedures performed, valuation approaches and methods considered and used, and the conclusion of value should be documented in the analyst's work papers.
The valuation report: For a valuation engagement there are two types of reports: a detailed report and a summary report. The detailed report is designed to provide the intended user with sufficient information to understand the information and analysis supporting the valuation analyst's conclusion of value. The detailed report should include the following sections:
Letter of transmittal
Table of contents
Introduction
Sources of information
Analysis of subject entity
Valuation approaches and methods considered
Valuation approaches and methods used
Valuation adjustments
Non-operating assets or liabilities
Representation of the valuation analyst
Reconciliation of estimates and conclusion of value
Qualifications of the valuation analyst
Appendices and exhibits
A summary report does not need to contain the same level of detail as included in the detailed report, although there are minimum disclosure requirements for the summary report.
For a calculation engagement, there is only one permitted report, the calculation report. Minimum requirements as well as sample language for the concluding paragraph of this report are provided in the standards.
An oral report is permitted for both a valuation engagement and a calculation engagement. The substance of the oral report as communicated to the client should be documented in the valuation analyst's work papers.
Effective date: The standards apply to engagements accepted on or after Jan. 1, 2008 although early adoption is encouraged.
By improving the consistency and quality of valuations performed by AICPA members, clients and other third parties should benefit from increased consistency and comparability between different analysts' reports.
In the Pension Protection Act of 2006, the Internal Revenue Service was granted new authority over appraisal reports and appraisers. These standards provide AICPA members with a set of generally accepted appraisal standards which will assist them in complying with the new Internal Revenue Service requirements.
- Bethany Hearn, CPA/ABV, ASA, is valuation specialist with Clifton Gunderson LLP. She can be reached at (217) 351-7400 or bethany.hearn@cliftoncpa.com.
DIVERSIFY YOUR PORTFOLIO TO OFFSET MARKET VOLATILITY
Robert Ballsrud
CIBM Contributor
Successful investing always begins with understanding where you are starting from and where you are going.
To state the obvious, there has been a lot of volatility in the market this year. Besides the headlines and news stories, you may also notice the swing in values on your investment account statements from month to month.
Technical investment analysts often reference this relative to the VIX Index, a volatility index for the Chicago Board Options Exchange. This index measures the implied volatility of the Standard and Poor's 500 index options. As a calculation of the market's expectation of volatility over the next 30 days, it is sometimes referred to as the fear index.
If you were to look at this index over the past four years, you would see a steady decreasing level of expected volatility in the market. However, during 2007, there has been a significant upswing in the expected volatility levels, which have resulted in volatile equity markets.
I could spend pages detailing the causes of this volatility. In the end, it inevitably relates to investors' concerns about the number of unknown issues in our investment markets. There are items that will impact the market in unknown ways, including significant increases in commodity prices, the decreased value of the dollar, the drop in housing prices and the slowdown in job growth and its affect on consumer's spending habits.
The present or future causes of volatility in the market should not matter to long-term investors, as long as there has been adequate preparation. There are so many financial circumstances that we could construct with both known facts and scenarios that we have not even dreamt of that could play out in the future.
Investors should re-evaluate their portfolios to ensure that they are adequately diversified. Begin with an assessment of where you are financially, relative to your objectives, and consider the time period of your investments and your short-term needs for income and liquidity. This will help you become mindful of your financial situation, your goals and how to meet them.
- Robert Ballsrud, CPA, CFA, is vice president of Busey Wealth Management. He can be reached at (217) 351-2707 or robert.ballsrud@busey.com.