Immigration: What everyone is talking about by Roaa Al-Heeti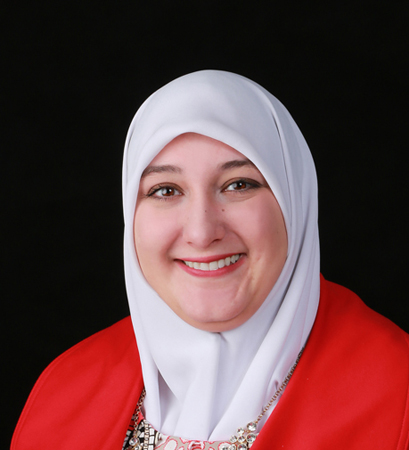 Photo by: N/A
Ours is a country of immigrants, and who gets in and stays in is a matter of immigration policy. As the topic of immigration has continued to increase in momentum, so has the number of concerned phone calls to my office.
What's next? What will happen to me and my family? What will happen to my employees?
So, what is next for immigration?
Well, neither the executive office nor the Department of Homeland Security has confided that information to me.
An ear to Washington, D.C. provides clues, but no definite answers. We know the "countries of concern" -- Iraq, Syria, Iran, Sudan, Libya, Somalia and Yemen -- and we know the current administration doesn't like refugees. We can expect hiring in border patrol and Immigration and Customs Enforcement, and we should expect more deportations.
But most immigrants aren't refugees, and the "countries of concern" are not the countries that send the most immigrants to the U.S.
What I can tell you that will hopefully guide you as you follow the news, scroll down your newsfeed and chat with co-workers, is some background on certain immigration policies as they stand today.
DACA
Executive actions about immigration are not an invention of the current administration. On June 15, 2012, President Barak Obama announced a new policy that allows certain young people who entered the U.S. as children without legal entry to remain in the U.S. This created a non-status called Deferred Action for Childhood Arrivals, or DACA, or what is also mistakenly called the Dream Act (a failed bill meant to provide a more restrictive group of young people permanent residence in the U.S.). The rules are straightforward: be under the age of 31 on June 15, 2012, arrive in the U.S. prior to your 16th birthday, reside in the U.S. from at least June 15, 2007 to the present, be present in the U.S. on June 15, 2007, be in school or a U.S. high school graduate or equivalent or an honorably discharged veteran of the U.S. Coast Guard or armed forces, and not be convicted of a felony, serious misdemeanor or three or more misdemeanors.
Applicants must file an application with U.S. Citizen and Immigration Services with a filing fee. Approved DACA recipients will not be sought for removal from the U.S. Deferred action is only valid for two years and must be renewed with a new application and filing fee. Note these young people are not actually granted any legal status in the U.S. Their removal from the U.S. is simply deferred because they are seen as a low risk to the U.S.
Applicants may concurrently file an application for employment authorization. This is often the most valued benefit of DACA, because it allows these young people to stop hiding. They are no longer forced to work under the table or with a false social security number. Education, jobs and even driving are more attainable for DACA recipients.
Family-based immigration
"Love recognizes no barriers," posted author Maya Angelou on her Facebook page on Jan. 11, 2013. "It jumps hurdles, leaps fences, penetrates walls to arrive at its destination full of hope."
And that is exactly what our immigration policies are set-up to allow, depending on who exactly loves whom.
Immigration policies divide loved ones into two categories -- immediate relatives and nonimmediate relatives. Visas to enter the U.S. are available for immediate relatives upon completion of an application (or two, or three...), pay a filing fee (or two, or three...) and attend interviews. All applications must be supported by evidence, such as marriage certificates, birth certificates, DNA tests, family photographs and comingling of finances. Petitioners also must prove that they can afford to support their loved ones in the U.S., or that they know someone who is willing to do so, because the U.S. will not accept anyone who will be a financial burden on the country.
Immediate relatives are generally the spouse, child under 21 or parent of a U.S. citizen.
Visas for nonimmediate relatives are subject to an annual cap. Once that cap is reached, all remaining applicants must wait for a new visas to be available next year. For countries that send a lot of immigrants to the U.S., the wait list for a visa is even longer. Nonimmediate relatives are generally older children of U.S. citizens, spouse and children of permanent residents, and siblings of U.S. citizens.
For example, a brother applying for his sister from England must wait approximately 13 years for his sister's visa, while a brother applying for his sister from the Philippines must wait approximately 24 years for a visa. For nonimmediate relatives, family-based immigration is not a fast track to enter the U.S.
Employment-based immigration
With the University of Illinois and surrounding colleges pouring qualified individuals into the workforce, employers turn to immigration policies to hold on to the international graduates they wish to hire.
Employers have the option of hiring international students and providing those students ways to remain in the U.S. temporarily, and with more time, effort and money, the ability to sponsor their employees for permanent residence in the U.S.
There are several setbacks, though. First, not all employers want to hire an attorney and take on the expense of filing immigration applications.
Even when an employer is willing to pay, the employer must overcome certain challenges to make sure hiring this individual does not negatively affect U.S. workers. For example, employers of international employees usually must pay the international employee a relatively high wage.
An area where international students are sought locally is start-up businesses, where there are usually a few founders, great ideas and not much money. Founders are not paid when their business is getting started, as they raise capital and work to prove the legitimacy of their ideas. If one of those founders is an international graduate who must be paid by the company, the company may simply decide keeping that founder is impossible. The international founder can work for the company from back home or leave the company entirely, either to leave the U.S. or go to another company with more resources. If the company does not survive without that founder, a future source of local income and jobs stops dead in its tracks.
Despite the difficulties, various visas are available with the assistance of an employer. This includes visas for specialty occupations and visas for international companies wishing to move an employee from a foreign office to a U.S. office.
Other methods of entry to the U.S.
There are other ways to enter the U.S. Individuals may enter as an immigrant, meaning with the intent to remain in the U.S. permanently, or as a non-immigrant, meaning the individual is entering the U.S. for a defined period of time. Immigrant visas include diversity visas and fiance visas. Non-immigrant visas include student visas and tourist visas.
The laws in each of these areas are more detailed than what I can discuss here. This is a rapidly changing area of the law. Before you begin any immigration application, speak with an immigration attorney.
Attorney Roaa Al-Heeti is a partner with Dodd & Maatuka. She can be reached at
217-356-9500.