How much do you make?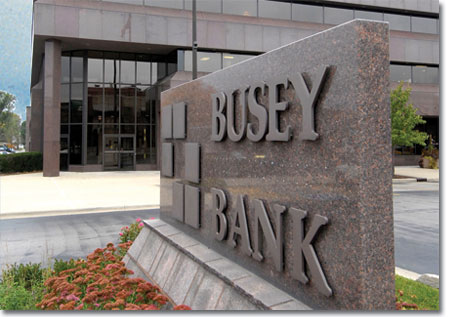 Photo by:
By Greta Hale & Emily Fletcher
CIBM Editor and Staff Writer
There isn't any clear cut research on whether people choose a job based on earning potential or how much they would enjoy it, said Darren Lubotsky, an assistant professor of economics and labor and industrial relations at the University of Illinois at Urbana-Champaign.
Generally, I have the belief that people are willing to trade a higher salary for less pleasant job attributes and vice versa, Lubotsky said.
Those less pleasant attributes include long commutes, late night shifts, unpleasant coworkers and routine and boring work.
Ron Laschever, an assistant professor of economics and labor and industrial relations at the University of Illinois at Urbana-Champaign, also believes the choice is a personal one.
I think this really varies a lot between people. Some people follow their heart and hope that bliss will follow and others are more aware of (earning potential), he said.
This is the second time this magazine is taking a look at salaries in the area. We also did so in the August 2006 issue.
Andrew Woods, 35, a Unit 4 teacher in Champaign who makes $40,000 a year, let salary and benefits take a backseat to satisfaction when he chose his career path.
I wouldn't change what I do, he said. This is my second home.
But he also believes teachers overall are underpaid.
I think if you equate the importance and value of what (teachers) do with salary, then we're not paid enough, Woods said.
Jeff Buchanan, 44, an electrical foreman with IBEN in Champaign, makes $69,000 a year.
We are at the higher end of the pay scale as far as trades go, he said.
Buchanan stressed the benefits of being in a union.
You are represented by people you elect, he said.
L. Renard Danenhower, 60, is a railroad engineer at Canadian National Railroad in Champaign and makes $127,000 a year.
I believe I am underpaid for the hours I work, he said. For 75 hours a week and being away from home, I'm not compensated nearly enough.
Young men start at the railroad making upwards of $100,000 a year, and initially, they love it, he said.
Ask them in a few months and you'll hear a lot of complaints, Danenhower said. It doesn't take long for them to change their mind.
Danenhower said seniority counts for very little on the railroad.
Seniority means you pick the least of the worst bad jobs, Danenhower said.
He also said, After 40 some years, I've never felt secure (in my job).
Whether or not young people or seasoned employees interested in changing careers choose a career path based on interest or salary potential, they should talk to people who already work in the field they are interested in and learn various skills, Laschever said.
This century, people are not going to have the same career for 40 years, Laschever said.
As economics majors, his students often go on to medical school, law school or to work in the financial sector.
If you want to make a lot of money, work for a big firm for three years and get your MBA, Laschever said.
He said education is as important as ever, and it's becoming even more so.
A high school diploma is a prerequisite for just about any job, he said.
Lubotsky said, Education is incredibly important. It's one of the strongest empirical regularities out there that higher-educated workers earn more money.
In fact, Lubotsky said that on average, every year of education increases typical wages by 8 to 10 percent a year. Laschever said in many fields, a master's degree is a good investment.
There's always the (exception) of the millionaire who never graduated college or the PhD making less than his former students, he said.
Jobs that pay well and are in high demand, according to the U.S. Bureau of Labor Statistics, include medical occupations, like nurses and physical therapists, because of the aging population, Laschever said. Other high demand jobs include managerial jobs in marketing, sales management and human resources training and recruitment; personal financial advisers; and computer specialists, Laschever said.
Jobs in the technology sector that require employees to be highly educated with technical skills are also high in demand.
One of the big debates among economists is to what degree these types of jobs have changed the labor markets, but I think that everyone agrees that the shift to these knowledge-based jobs has been dramatic, Lubotsky said.
There have also been some shifts in the benefits employers are providing.
More companies are forgoing the old fashioned types of pension plans called defined-benefit pension plans and instead offering defined-contribution pension plans. More companies are only offering health insurance to full-time employees, Lubotsky said.
He said he tries to teach his students to pay attention to total compensation, including the compensation provided by benefits, which makes up more than one-fourth of an employee's compensation.
Health insurance comprises 6 to 8 percent of an employee's compensation. There's also pension, vacation time and disability insurance.
When you add these all up, it's a big fraction, Lubotsky said.
Employees also consider job flexibility as a benefit.
People do seem to care about the work/life balance, Laschever said.
Lowest 20 median salaries in Champaign County
Grounds maintenance workers, all other $14,160
Parking lot attendants $14,253
Waiters and waitresses $14,381
Dining room & cafeteria attendants & bartender helpers $14,422
Lifeguards, ski patrol
and other recreational protective service workers $14,522
Legislators $14,648
Ushers, lobby attendants and ticket takers $14,671
Cooks, fast food $14,675
Counter attendants, cafeteria,
food concession and coffee shop $14,729
Hotel, motel and resort desk clerks $14,819
Combined food preparation & serving workers,
including fast food $15,357
Amusement and recreation attendants $15,553
Dishwashers $15,860
Cashiers $16,047
Bartenders $16,064
Food preparation and serving-related occupations $16,170
Hosts and hostesses, restaurant,
lounge and coffee shop $16,555
Food servers, non-restaurant $16,557
Tire repairers and changers $16,618
Packers and packagers, hand $16,690
Median all occupations $28,392
Source: Wage data as of first quarter, 2006, Illinois Department of Employment Security.
Top 20 median salaries in Champaign County
Anesthesiologists $133,766
Chief executives $103,003
Pharmacists $93,067
Lawyers $89,800
Education administrators $85,386
Health specialties teachers, postsecondary $83,737
Engineering managers $83,264
First-line supervisors/managers of police and detectives $81,711
Chiropractors $80,933
Agricultural engineers $79,964
Computer and information scientists, research $77,938
Sales managers $74,647
Financial examiners $72,403
Computer and information systems managers $71,822
General and operations managers $70,975
Electronics engineers, except computer $70,922
Financial managers $70,410
Engineers, all other $69,919
Industrial production managers $69,066
Computer software engineers, systems software $68,133
Median all occupations $28,392
Source: Wage data as of first quarter, 2006, Illinois Department of Employment Security.
- Greta Hale can be reached at (217) 351-5695 or ghale@news-gazette.com. Emily Fletcher can be reached at (217) 351-5244 or efletcher@news-gazette.com.