Guardianship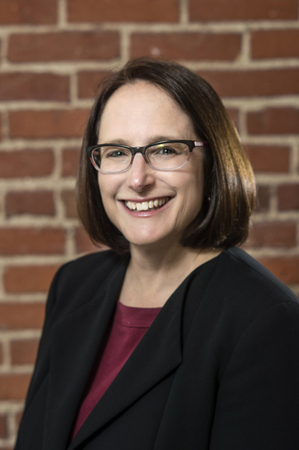 Photo by: N/A
Guardianship for adults occurs after a court proceeding where a judge determines that it is necessary for a substitute decision maker to be appointed to make financial and/or personal decisions for the individual. Many people cannot imagine that they will ever need a guardianship or that they will ever be a guardian. However, in my practice I have seen parents, friends and neighbors all step up to serve as a guardian. The purpose of this article is to explain a bit about guardianship and how to obtain one and to provide some tips to avoid a court proceeding for guardianship by having paperwork in place prior to your incapacity.
Guardians are appointed by a court when an individual is not able to make or communicate responsible decisions about their care or finances. When a guardian is appointed by the court, the person that they will be making decisions for is called a ward. Guardians can be either guardians of the person or estate (or both) of a ward.
Guardians of the person are necessary when individuals need a decision maker for health care decisions and decisions about where they are going to live. Guardians of the person make decisions about the support, comfort, care, health and maintenance of the ward. Guardians of the estate manage and make decisions regarding finances for the ward. Guardianship can also be limited in scope to the specific area that the ward needs assistance, leaving the ward to make decisions in all other aspects of their life. Guardianship can also be temporary or permanent.
Guardianships come in all shapes and sizes, but perhaps the most typical guardianship is the one that it is easiest to plan for. These are guardianships for individuals with disabilities who have turned 18 and are not able to make and communicate decisions about their care or finances. Legally upon turning 18, a child becomes an adult and their own decision maker. Thus, without a guardianship, the now 18-year-old is a legal
decision maker. Families for whom this may be an issue should begin working with an attorney at least six months prior to their child's birthday to make sure that a guardianship is in place on or around their child's 18th birthday.
In other cases, guardianships may become necessary because of a medical emergency, mental health crisis, or even physical or mental abuse of an elderly or disabled adult. In those cases, it is typical to request that an emergency hearing be held to obtain a temporary guardian and an immediate decision maker for the ward.
In Illinois, a request for guardianship (petition) must be filed with the court and accompanying it should be a medical report from a doctor licensed to practice in Illinois finding that the alleged disabled person needs a guardian. The medical report must be no more than 90 days old and the physician must have seen the ward within the 90-day time frame for the purposes of evaluating them for guardianship. If you are unable to obtain a medical report prior to filing the petition, you can seek a court order requiring that the alleged disabled person be evaluated and that a medical report be filed with the court. The alleged disabled person is also entitled to a second opinion and may request an additional doctor's examination if they disagree with the report that accompanies the petition for guardianship.
Prior to a court hearing on the guardianship, a guardian ad litem is appointed to interview the alleged disabled person and to determine if they believe that the guardianship is in their best interest. In Champaign County, the guardian ad litem is a local attorney appointed by the court. Additionally, prior to the court hearing, the alleged disabled person must be served with summons and provided a list of their statutory rights pertaining to guardianship proceedings. Finally, the closest adult relatives of the alleged disabled person must also be provided notice of the guardianship proceedings.
At the hearing, the alleged disabled person has many rights including the right to an attorney if they are disputing the need for a guardianship and the right to hear the testimony and cross-examine witnesses. The alleged disabled person also has the right to require the doctor who wrote the medical report alleging that guardianship is necessary to appear in court to testify. The alleged disabled person also has the right to request that rather than a hearing before a judge that the case be heard by a jury.
In order for a guardian to be appointed, the court must find by clear and convincing evidence that the ward lacks sufficient understanding or capacity to make or communicate responsible decisions concerning his care and, in the case of an estate guardian, to manage his estate or financial affairs. Guardians may serve if they can provide an active and suitable program of guardianship that fosters independence for the ward. Individuals, institutions, agencies, corporations and banks may serve as guardians. In Illinois, we have both a Public Guardian and the Office of State Guardian who can serve if there are no individuals that are qualified, suitable and willing to act.
Individual guardians must be over 18, a resident of the United States and not of unsound mind, not have their own guardian and not have been convicted of a felony. With respect to felonies, if the individual seeking to be appointed as guardian has a felony conviction, the court may still allow them to serve. In doing this, the judge must consider the nature of the offense, the date of the offense and evidence of the proposed guardian's rehabilitation. However, in no case may a person who has been convicted of a felony involving harm or threat to a minor or elderly person, or person with a disability including a felony sexual offense be allowed to serve as guardian.
In many cases, guardianship can be avoided by having advance directives in place prior to an individual becoming disabled. Thus, it is important to designate via powers of attorney for health care and property who you would like to serve as your agent/decision maker and to grant them authority within those documents to act on your behalf. If powers of attorney are properly executed prior to the need for guardianship the agent may act without the necessity of court approval. This saves time and money and allows for a decision maker to be in place at the moment of need, rather than waiting until after a court proceeding.
For further information on guardianship, I recommend the Illinois Guardianship and Advocacy Commission website or contacting your family attorney.
Attorney Deborah Frank Feinen is a partner with Tummelson, Bryan & Knox and is also the mayor o