Forty Under 40 2013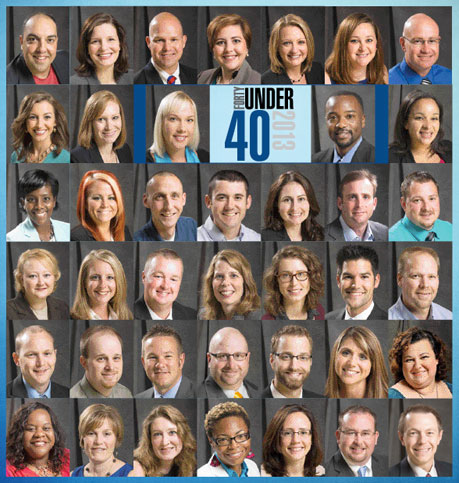 Photo by:
Central Illinois Business magazine is pleased to present the winners of its sixth Forty Under 40 Awards.
The awards recognize young professionals for their achievements, experience, innovation, leadership and community involvement. They were chosen by a panel of judges from nominations from the community.
The following are profiles of our winners, including our Woman of the Year and Man of the Year. They share a little about themselves, including their best advice, the lessons they've learned in their careers and their proudest accomplishments. And their nominators comment on why these young professionals are deserving of recognition.
We hope you enjoy reading about the accomplishments of some of the young leaders in Champaign County.
- Jodi Heckel, CIB editor
Central Illinois Business magazine thanks its Forty Under 40 panel of judges:

Sam Banks has been executive director of the Don Moyer Boys & Girls Club since July 2012. Previously he served as CEO of the Cunningham Children's Home in Urbana in Urbana for a decade, and then was CEO of the Glenwood Academy, a Chicago-area boarding school for disadvantaged children, for several years.
Don Dodson has been a reporter at The News-Gazette, writing about local businesses and business issues, since 1985. He has also taught business journalism classes at the University of Illinois.
Laura Frerichs is director of the University of Illinois Research Park. She is past chairwoman of the board of directors of the Champaign County Economic Development Corp., and she's also on the boards of the Illinois Technology Association and the Executive Club of Champaign County. Frerichs previously was vice president of business development for Fox Development Corp.
Gail Rost is executive director of the CU Schools Foundation and the general manager for the foundation's IDEA Store, an eco-edu-art creative reuse marketplace she started to raise money for the foundation. She is president of the Urbana Rotary Club and a former president of the Junior League of Champaign-Urbana.
Alex Ruggieri has been a licensed broker for more than 30 years and is a partner with Sperry Van Ness-Ramshaw Real Estate. He is active in real estate sales, manages all brokerage activities for the company, has participated in several multimillion-dollar real estate developments and has specialized in corporate relocations. He also hosts the Central Illinois Business radio show on NewsTalk 1400 WDWS-AM.
Woman of The Year - Marissa Siebel
Co-founder and vice president of marketing, IntelliWheels Inc.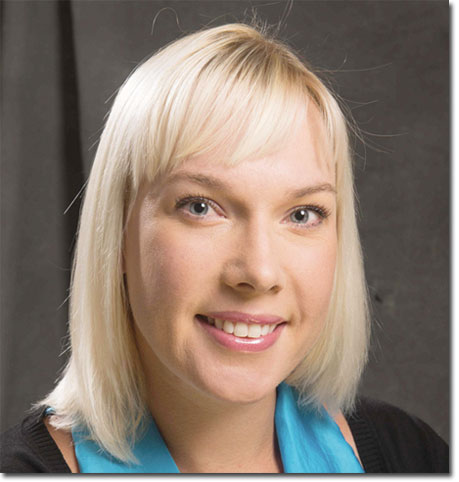 A well-worn pair of high heels represents Marissa Siebel's journey from athletic trainer to businesswoman.
Siebel is a co-founder of IntelliWheels, along with mechanical engineer and company CEO Scott Daigle, and she is vice president of marketing. The company produces adaptive technologies, including geared wheels for wheelchairs, making them easier to push.
When Siebel began working on obtaining funding for the company, she bought her first business attire -- a dress, a purse and those heels -- and hit the road, talking to anyone who was interested in what the company was doing and who might provide financial support.
"I still have those pair of shoes, and they are so beat up and wonderful. I'm never going to get rid of them," Siebel said.
Siebel is an athletic trainer who is working on a Ph.D in community health, with a concentration in disability studies. She began working with disabled athletes after volunteering for the Special Olympics, and she has been an athletic trainer for University of Illinois athletes in wheelchair track and road racing, basketball and rugby, as well as for elite athletes in the Paralympic Games.
"I love watching the athletes compete, whether they have successes or failures," Siebel said. "It's amazing when everything is working for them. To know the athletes on a personal level -- and being able to be there at competitions on a support level ... The intense, intimate moment of competition is really fun."
Siebel met Daigle in a wheelchair propulsion lab on campus after coming to the UI from the East Coast. She became interested in his work on building a geared system for wheelchairs and the two formed IntelliWheels.
Siebel set out to learn everything she could about business, from funding a company to understanding supply chains to marketing. She took advantage of opportunities to meet other entrepreneurs and learn from programs through the UI's Technology Entrepreneur Center, Academy for Entrepreneurial Leadership and EnterpriseWorks; the Techweek technology conference in Chicago; and the National Collegiate Innovation and Inventors Alliance.
She learned to take the skills she had and what came easily to her -- connecting with people -- and turn that into marketing skills for the business.
"The transition was such a huge challenge," Siebel said. "I had never taken a business class before, and here I was, presenting products, presenting ideas and trying to make people understand our passions.
"I really believed in what we were doing," she continued. "I didn't feel like I was trying to sell something. I wanted to share that I truly believed this product would make a difference in people's lives."
She learned she could do sales and marketing for the company without having an MBA degree, and she's been excited to grow in a new way.
"There were times when Scott encouraged me to step out of my comfort zone or try a new marketing strategy," Siebel said. "It's worse to have self-doubt and not do it than just go out and try it. Mom said, 'Don't be afraid. Just be yourself. Go after what you want.' I think fear stops a lot of people from following their dreams."
Daigle said Siebel's people skills perfectly complement his engineering skills.
"When you meet Marissa, she is one of the nicest and most caring people who really takes an interest in what you are doing," he said. "She is one of the highest energy people that I know, always ready to do a little bit more."
Illustrative of her ability to make connections is Siebel's friendship with Michael Knowles. Siebel works with Michael, who is autistic, several days a week at the UI's Division of Disability Resources and Educational Services and she made the young man her volunteer coach.
"She takes personal ownership, making sure he's connected and engaged in what's going on with the athletes," said Marc Knowles, Michael's father. "He genuinely feels a part of what's going on over there."
Siebel also helped Michael train for the 5K at the Illinois Marathon, which they walked/ran together.
"It boils down to an individual's patience and acceptance," Knowles said. "Marissa is accepting of (Michael's disabilities) and very adept at channeling his energy and redirecting that to have him productive in a social setting.
"They love humor," he added. "They laugh a lot together."
Community involvement: Part of the entrepreneurial community. Mentor budding startups and speak on student-entrepreneurial panels and roundtables to share my experiences with others. Athletic trainer and manager for University of Illinois wheelchair athletics. Co-chaired a disability fashion show fundraiser and community events such as the Meet the Paralympians Night to celebrate our local Paralympians before the 2012 London Paralympics. I have developed a wonderful friendship with Michael, a young man with a developmental disability, while developing life and work skills together.
I attribute my success to: Having true passion for helping others and finding real joy in my work. All of my work is driven with the mission of making the lives of others better. I believe the greatest gifts we can receive are found in giving to others.
Best advice: My mother always told me, "Marissa, do not be afraid." I now believe what my mother has been telling me all of these years. Do not be afraid to go after your dreams. Don't let fear stop you from challenging yourself or from allowing yourself to grow into the person you want to be. My father has always led by example: "Don't just say you are going to do something; separate yourself from others by actually doing it."
Man of The Year - Sheldon Turner
Career services placement liaison/Operation Hope coordinator, Champaign school district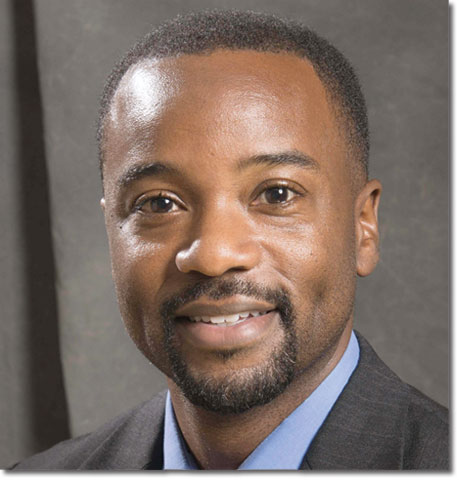 A strong, supportive family and involvement in sports and church kept Sheldon Turner on track while growing up in East St. Louis. But there were plenty of distractions -- gangs, fights, other negative influences -- that could easily lead a young man down the wrong path.
"Things around me weren't always positive, even though my home was positive," Turner said. "There were a lot of distractions. The kids I work with deal with the same kind of distractions. I can relate to that, and that makes me very passionate about what I do."
Turner is coordinator of the Operation Hope program for the Champaign school district, helping high school students get summer jobs, taking them on college visits and teaching them the skills they'll need to succeed at both.
He chose a career in education because "I wanted to say after every day of work, I accomplished something. Working with kids, it's impossible to go home and say you didn't do something, plant a seed. That's rewarding to me."
Most of the students he works with are "at-risk," what he calls "bubble kids."
"They could go either way, but if you motivate them enough, they will go the right way," he said. "We use our tools to give them the extra motivation to stay on track."
Those tools primarily involve building relationships with them by finding out what their interests are, staying on top of what their worlds are like and doing more listening than talking.
"Sometimes they are embarrassed to talk to their parents or they're embarrassed to talk to a counselor. But if you build relationships with them, they are not afraid to tell you what's going on in their lives," Turner said.
The most traumatic example of this was when a girl slipped a suicide note under Turner's door. She came from a home with a lot of negative things going on, including substance abuse, Turner said. He and other school officials helped the family get services, and the girl is now doing well, working and going to school.
Turner said the college visits he arranges for students have a dramatic impact on them.
"A lot of these kids have never been on college campuses," he said. "Once they get exposure to that -- if they see some of their friends on campus -- I truly believe that does something to them. (They think,) 'Hey, I can do this. I can go to college. I don't have to be afraid.' "
"It's very clear, his passion for high school students," said Kerri Spear, neighborhood programs manager for the city of Champaign and coordinator for CommUnity Matters, a partnership between the city, park district, school district, Don Moyer Boys & Girls Club and the United Way of Champaign County to provide activities for young people. The program includes Operation Hope.
"It's one thing to do a job. It's another thing to believe in the kids you're working with," Spear said. "He really wants to see his kids succeed."
Turner is able to find a balance between maintaining authority and respect from the students, obtaining their trust and ensuring they will have fun at whatever they are doing, Spear said.
In addition to his job, Turner is a basketball referee for middle and high school games.
"You can teach. You can get exercise. I like the atmosphere of the crowd and the players and the coaches," he said. "What I like most about it is, I found that passion on my own."
Turner said he is motivated by the students he works with as much as they are motivated by him.
"I just love being around them. They have so much energy," he said. "Being able to watch them grow and graduate and see them out working or going to school, that's a really good feeling."
They often remind him of his two best friends: sons Sheldon Jr., 9, and Mycal, 6.
"There are plenty of them that are looking for some kind of positive," Turner said. "Just like with my boys, I try my best to be a positive image in their lives."
Community involvement: CommUnity Matters member; United Way of Champaign County partner; Champaign Park District Douglass Center Job Training Program coordinator; Don Moyer Boys & Girls Club volunteer; IHSA basketball official.
Proudest professional accomplishment: Creating a successful program that "Builds Hope for the Future" in the lives of our youth.
Best advice: Find your passion, write the vision and keep hope alive.
My partner/best friend/mom would describe me as: Motivated, spiritual and funny.
From the nominator: "Organization, enthusiasm and, most importantly, a true love of young people best exemplify Sheldon Turner. Sheldon can juggle 10 projects at one time, but never loses his smile or closes his door to a teenager with a question."
-- Melissa Applebee,
teacher at the Champaign school
district's Novak Academy