Form 990 gets a face lift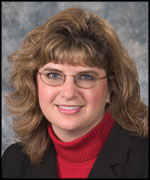 Hope Wheeler & Loni Trimble
CIBM Contributors
After 28 years, the IRS has decided to give the Form 990 a face lift. The proposed changes are an effort to reflect the way the growing tax exempt sector operates in the 21st century. The new form focuses on improving information for both the IRS and the general public. The IRS feels the new form will increase public awareness of each specific tax exempt organization's mission, operations and activities.
Form 990 is the informational return required to be filed by tax exempt organizations that normally have $25,000 or more in gross receipts. This return is due the 15th day of the 5th month following the end of the organization's fiscal year. Tax exempt organizations are required to have their Form 990 made available to the public upon request.
The redesign of the form is based on three guiding principles.
Enhancing transparency to provide the IRS and the public with a realistic picture of the organization, along with the basis for comparison to other organizations.
Promoting compliance by accurately reflecting the organization's operations so the IRS may efficiently assess the risk of noncompliance.
Minimizing the burden on filing organizations.
The newly proposed form consists of a 10–page core form (increased from nine pages) to be completed by each 990 filer. Also, there are 15 new schedules designed to require reporting of information only from those organizations that conduct particular activities such as fundraising, compensation, hospitals, tax exempt bonds and non–cash charitable contributions.
Some of the new areas of interest include:
A summary page providing the organization's identifying information and a snapshot of the organization's key financial, compensation, governance and operation information.
A portion of the form requiring governance information including the composition of the board, and certain other governance and financial statement practices.
The anticipated date of release of the new Form 990 would be for the 2008 tax year, returns to be filed in 2009. A draft form and instructions can be found on the IRS Web site, www.irs.gov.
Based on the open public comment period, there are some areas still under discussion. Organizations that have overseas activity, tax exempt bonds and group filing requirements have voiced their opinion on the proposed changes citing burdensome reporting, materiality and cost. Also, hospitals requested delay in implementation of Schedule H, the particular schedule for hospital and health care organizations, due to concern of requirements being imposed without ample time to gather the information needed to comply.
Due to the uncertainty of the proposed changes at this time, the IRS will need to provide more guidance on implementation of the new Form 990.
– Hope Wheeler is a partner for Clifton Gunderson's Assurance Services. Loni Trimble is a senior associate for Clifton Gunderson's Tax Services. You can reach Wheeler and Trimble at (217) 351–7400 or Hope.Wheeler@cliftoncpa.com and Loni.Trimble@cliftoncpa.com.
HOW WILL ELECTION YEAR AFFECT INVESTMENTS?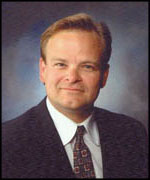 Jimmy Stewart
CIBM Contributor
As a citizen, you may well have a great deal of interest in this year's presidential election. But how about as an investor? How does an election year affect the investment climate? And, from the perspective of an investor, does it matter who wins?
To begin with, let's examine how the stock market reacted in the past to the selection of a president. The Dow Jones Industrial Average rose in nine of the past 11 presidential election years, with an average gain of slightly more than 9 percent. So it's clear that, for the most part, the market has done pretty well when Americans go to the polls.
Does the election of a president just make us more optimistic, leading us to invest more heavily and thereby drive up the markets? Probably not. In reality, many factors, such as corporate profits, geopolitical concerns, interest rates and inflation, drive stock prices. And this is true in all years, whether an election is held or not. Consequently, stock returns from past presidential election years, while impressive, cannot serve as a reliable predictor of what the market might do this year.
As an investor, how will the outcome of the election affect you? There's not really a simple answer. In the past, the stock market has performed well, and performed poorly, under both Democrats and Republicans. Of course, candidates of both parties will have different priorities and try to enact different economic agendas, and these priorities may have some impact on different market sectors, although one that's notoriously hard to predict. In short, no one can accurately forecast the effect of this November's election on the financial markets, and that won't change even after the nominees are known.
Instead of pondering the "what–ifs" involved in a presidential election, you're much better off following tried–and–true investment strategies. Here are a few to consider:
Keep on investing. World events may be good or bad, and the stock market may be up or down, but no matter what happens, the most successful investors stay in the market. Look for quality investments and hold them until either your needs change, or the investments themselves undergo some type of transformation.
Know your risk tolerance. If you're losing sleep at night over your investments, you're probably taking on more risk than the amount with which you are comfortable. At the same time, if your investments are putting you to sleep, they may be too conservative, which could mean they're not providing the growth necessary to help you meet your goals. Strive for a balance that fits your investment personality.
Think long–term. If you're constantly adjusting your investment mix in response to short–term events, you'll probably rack up big commissions and you almost certainly won't make the necessary progress toward your important objectives, such as a comfortable retirement. So, train yourself to ignore daily, weekly or monthly price fluctuations and keep your eyes on the far horizon. If you've chosen the right investments, they should be designed to help you work towards your goals in exchange for your patience.
– Jimmy Stewart, AAMS, CFP, is an Edward Jones financial advisor in Urbana. He can be reached at (217) 328–1719 or jimmy.stewart@edwardjones.com
NEW YEAR'S RESOLUTIONS FOR YOUR INVESTMENT PORTFOLIO
R. Scott MacAdam
CIBM Contributor
The New Year presents a great opportunity for us to get our fiscal house in order, review our investments and remind ourselves of our initial strategies so that the probability of reaching our personal goals can be considerably enhanced.
Get an advisor – Though the financial community oftentimes gets a bad rap, there are a multitude of good investment professionals who can assist you with achieving your financial goals. Choose one you feel comfortable with, one who has the time and the ability to meet with you regularly and to work with you to keep your investment portfolio on the right track.
Diversify – Invest your assets across a wide variety of asset classes - stocks, bonds, real estate and the like. Also, diversify within each asset class by using a good number of different positions spread across the various industry sectors and styles. Consider both active and passively managed mutual funds. Put simply – don't put all your eggs in one basket!
Invest systematically – If you are fortunate enough to be enrolled in a 401(k) plan, take full advantage of it! Employer matching is the most convenient and arguably the best opportunity for superior results. When possible, start as early as you can and take full advantage of the magic of compounding returns.
Rebalance periodically – Rebalancing is nothing more than realigning your asset allocations from time to time so that your portfolio's original desired asset allocation is restored. By taking profits from your winners and redistributing the proceeds into other asset classes that are (hopefully) poised to rally, you are better able to withstand the volatility associated with more aggressive long–term investment strategies. Consider rebalancing once a year at least.
Avoid annuities – In some cases, annuities make good sense and should be utilized. However, way too often, these investments are sold to unwitting investors who don't understand the complexities or the fees associated with these packaged products. Put bluntly, these types of investments are designed to generate more investment return for the seller than they are for the purchaser of the product.
Monitor expenses – Educate yourself fully as to what you're actually paying in the way of expenses. Many costs are hidden, but hopefully were fully and adequately disclosed to you at the time of purchase. Sure, your broker needs to send his children to college, but don't forget to consider the fact that your kids need to go as well. Just remember, there's no such thing as a free lunch, and if your broker says there are no fees involved run!
Avoid "can't miss"investment strategies – Late night television is full of investment quacks who push their trading strategies. For a fee, they will typically provide a proven system with guaranteed results. Bunk! These folks are hucksters and are no better than their counterparts who are selling weight loss techniques. Rule of thumb – stay away from any strategies and products promoted on late–night TV past midnight.
Avoid annuities – Important enough to mention twice.
Stay educated – Though your trusted investment advisor should be of significant help, it is still important to keep yourself abreast of market trends and current techniques. Investing is complicated. Keeping informed will allow you to communicate effectively with your broker. Learning from others' mistakes and successes can help you monitor your portfolio more effectively. The good news is that there are a number of superb investment tutorial Web sites that can provide serious investors with a wealth of information on a full range of investment topics.
Stay focused but not obsessed – While your retirement account is important, it should never consume all of your free time and take away from the time set aside for family, friends and leisure activities. Determining and adhering to an investment strategy is a periodic activity, not a daily one.
I hope these suggested resolutions for the New Year help. Like any good self improvement plan, these guidelines are not meant to be a short–term fix, followed closely for only the first week or two. They are intended for the long–term investor and should be utilized as such.
Best wishes for a prosperous New Year!
R. Scott MacAdam, CFA, is a managing director of equities at Busey Wealth Management.