Does Illinois need a constitution convention?
Voters in Illinois will be given a once-in-a-generation opportunity to decide if they would like to change the state's constitution.
Under the existing constitution, a voter must be given an opportunity at least once every 20 years to vote to call a constitutional convention (ConCon) to revise or even replace the existing constitution, approved in 1970. This option for change will be on the ballot in November of this year. If it is approved by a three-fifths majority, the General Assembly must approve plans for a convention to begin three months after the election.
The typical voter might conclude that the state is in dire need of a new constitution.
The state government can be accurately described as dysfunctional. The previous governor is in prison for public corruption and the current administration faces intense scrutiny on ethical issues including hiring, appointments to state boards and kick-back schemes.
There appears to be a complete breakdown in trust between the General Assembly and the governor, and even between the two houses of the General Assembly, as evidenced by the inability to finalize a state budget for several months after the beginning of the fiscal year. In the meantime, the state's finances have deteriorated because of the unwillingness of politicians to address fundamental revenue issues and because of a lack of spending discipline.
On the policy front, several long-standing issues resist resolution, including the funding of public schools, ethics reform, campaign finance reform, property tax abatement, other tax reform measures and pension underfunding. Redistricting under the current constitution has become a "winner-take-all" game and there is dissatisfaction among voters with the election of judges. Further, the constitution does not contain a recall provision to remove politicians from office, similar to California.
While the case for calling ConCon appears overwhelming, two arguments suggest otherwise.
First, constitutions are not designed and are ill-suited for determining specific policies. The Eighteenth Amendment to the U. S. Constitution that mandated prohibition is a case in point. The role of constitutions is to provide procedural rules for making decisions and substantive guarantees of fundamental rights. Constitutions are not well-suited for making ordinary policy decisions where issues of importance often change on a yearly basis.
Even good procedural rules cannot guarantee good policy outlines. A constitution works well only if the participants in the political process are willing to work together within the established procedural framework. No countries had "better" constitutions than Latin American nations in the 19th century or the Soviet Union and Eastern European satellite countries after World War II. However, these constitutions were virtually ignored.
In Illinois today, politicians seem willing to push their own agendas with little regard for the constitution. Note the governor's push for the expansion of health care even though the plan was rejected by the General Assembly or the senate president's unwillingness to let his members vote on bills vetoed by the governor. There is no reason to believe that Illinois politicians would not take similar liberties with a new and improved constitution.
When the infamous Georgia governor Lester Maddox was asked how to improve the state's prisons, he said that what the state really needed was not new prisons, but "a better class of prisoner." The same might be said for Illinois. We may need a better class of politicians, not a new constitution.
The second reservation is more pragmatic. It is little noticed, but a new ConCon would be organized by the General Assembly. The existing constitution provides considerable discretion to the General Assembly to structure the new ConCon including procedures for electing the delegates. Note that the state's current problems are not caused by divided government and partisan disputes. All of the states constitutional officers and both the speaker of the House and president of the Senate are all Democrats, all of whom reside in the city of Chicago.
The Democrats have ruled with an iron, albeit shaky, hand. No evidence supports that they are about to give up their power as part of a constitutional revision. It is likely the Democrats would dominate the election of ConCon delegates just as they have dominated the whole election process in Illinois for many years. Even if voters feel the present Constitution is deficient, a ConCon as it would likely be constituted would not address these concerns. In fact, they would likely propose changes that would entrench the power of those currently in power.
Even though a constitutional convention appears to be a way of dealing with the state's current woes, the outcome of a ConCon will likely fail to achieve these objectives and might even make the situation worse. This is a pessimistic conclusion, but Illinois politics provides good reason for pessimism and cynicism.
- J. Fred Giertz is a professor of economics within the University of Illinois' Institute of Government and Public Affairs. He can be reached at (217) 244-4822 or jgiertz@ad.uiuc.edu.
A $22 million shot in the arm
The Economic Stimulus Act of 2008
will promote local business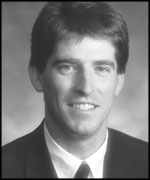 Karl Applequist
CIBM Contributor
Talk on the street, in the lunchroom and among area business leaders is about President Bush's Economic Stimulus Act of 2008, with its $300 or more rebate checks to individual taxpayers and a bundle of business growth incentives.
As the date quickly approaches when the IRS will begin mailing those rebate checks, many are wondering if the plan will really jump-start the American economy. Closer to home, are Central Illinois businesses going to benefit?
View from the home front
Some conservative calculations indicate that yes, the economic stimulus initiative could inject millions of dollars into the area economy. Consider:
There are slightly more than 148,000 individuals older than 17 in Champaign County.
The median household income for this group is $43,000.
If half of those residents qualify for the minimum $300 rebate check, it would mean more than $22 million injected into the local economy over the course of a few months.
Business tax incentives could add even more by reducing the business tax burden, and freeing up capital to buy new equipment, expand facilities and hire new employees.
All of this money landing in the hands of area residents comes with no strings attached, so taxpayers can spend it however they see fit. Whether it buys a new pair of shoes, a new appliance or digital camera, a new set of tires for the family van or groceries, is up to the individual. Some even advocate paying down high interest loans or credit cards, or investing the money for the future.
No matter how it enters the local economy, $22 million is a significant windfall. Coming as it does on the heels of regular tax refunds, it is almost sure to ring a few cash registers.
Nationally, more than 130 million Americans are expected to qualify for rebates, with the entire package adding up to $152 billion for individuals and businesses.
It all starts with the 2007 return
This whole rebate process starts when taxpayers file their 2007 federal income tax returns. The amount of the rebate (for those who qualify) is calculated based on the information contained in the return. This even applies to those who may not normally be required to file a return because of their income level, or due to nontaxable income like Social Security benefits and veteran's benefits.
Rebates start mailing in May
Officially known as "advance credit payments," the cash rebates will begin with a base amount of $300 to $1,200, depending on the taxpayer's 2007 income, and whether the individual is single or married. An additional $300 may be added to that base amount for each qualifying child that was claimed (or will be claimed) on the 2007 return. A child is generally qualified if he is younger than age 17 on Dec. 31, 2007, is a qualifying child for purposes of the dependency exemption, and is a child, stepchild, sibling, or the descendent of any such individual.
Generally speaking, the more qualifying children that can be claimed, the fatter the rebate check. For example, a married couple with four qualifying children might be in line to receive a check for as much as $2,400 (the base amount of $1,200, plus $300 each for four children).
Don't delay 2007 filing
Anyone who requests an extension to the April 15 filing deadline will have their rebate delayed until after their 2007 income tax return is received and processed. Late filers should also be extra careful if they put off filing until the standard October 15 extension, since the IRS says no rebate checks will be processed after Dec. 31 of this year.
That still may not be the end of the story. Taxpayers will receive a second chance when filing their 2008 returns in early 2009. The rebate will be recomputed based on 2008 taxes. If a higher rebate is computed, a credit will be applied against the taxpayer's 2008 tax liability.
Not everyone is eligible
Nonresident aliens and anyone who can be claimed as a dependent on someone else's income tax return, such as a college student, will not receive a rebate. Income-based phase-outs also begin for individuals with adjusted gross income of $75,000, and couples with adjusted gross income of $150,000.
A boost for business, too
On the business side of the coin, there is $44.8 billion in tax relief in two main incentive programs.
The new law increases the amount of deductive Internal Revenue Code Section 179 expensing for 2008 to its highest level ever, $250,000, while also increasing the threshold for reducing the deduction to $800,000. It applies to property purchased and placed into service in any taxable year beginning in 2008. Before the change, businesses could only expense up to $128,000 of the cost of depreciable tangible property used in the business.
The other angle for businesses is what is known as temporary bonus depreciation. It allows qualifying companies to take advantage of a 50 percent, first year bonus depreciation of the adjusted basis of qualifying property. To be eligible for the bonus, the property must meet certain requirements, and be purchased and placed into service in 2008.
A number of states, including Illinois, often follow federal legislation as a basis for their state tax code, so absent any state legislation disallowing these business incentives, taxpayers may benefit from state income tax savings as well.
Time will tell
The Economic Stimulus Act of 2008 may be just what the doctor ordered to smooth out a few of the bumps in the local economic outlook for the second half of the year. In the end, only time will tell if the government's actions will have the desired impact from both a national and local perspective.
Karl Appelquist, CPA, is partner-in-charge in Clifton Gunderson's Champaign office. He can be reached at (217) 351-7400 or Karl.Appelquist@cliftoncpa.com.
U.S. economy affects global economy
World commerce can still maintain its momentum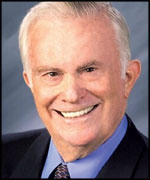 Morris Beschloss
CIBM Contributor
Although the jury is still out regarding even a shallow recession impacting America's economy during the first half of 2008, little has been written about a global recession gripping the world as a whole.
While America is shielded from a deep recessionary trough by its magnificent diversity, a worldwide slowdown could increase the possibility of a global chain reaction, propelled by the U.S. consumer sector, substantially lowering its demand from the world's manufacturing powers.
A main reason for this potential global shift is the magnetic drawing power of a bloated U.S. consumer sector greatly reducing its demands from all over the world.
This makes the world particularly vulnerable, since America's population, while making up only 5 percent of the global population, absorbs almost a quarter of the world's resources, whether in raw material or converted form. This is true of commodities, components and finished products. Such a global recession possibility may seem far-fetched at this point.
But it's still real enough that the International Monetary Fund is asking its worldwide membership of leading nations to relax its budgetary restrictions. This would allow greater domestic production, as well as opening the doors to increased imports.
One danger sign flashing orange is the International Monetary Fund lowering its 2008 global growth projection from 4.9 to 4.1 percent.
But the world's richest countries, including the U.S., are expected to squeeze out only a 1.8 percent growth rate. However, even these numbers could prove optimistic, since the slowdown is emanating from a credit crunch that is spreading its tentacles throughout the four corners of the earth.
Consequently, fiscal stimulus, even on a global scale, may not be enough to rev up greater worldwide demand.
While Europe and Japan seem stuck in the proverbial economic mud, such powerhouses as China, India, Russia and Brazil are concerned about overheating.
This expedient may cause these economic emerging powerhouses to deliberately cool off, which could bring down the world's total growth index in 2008. These emerging nations seem more concerned about inflation, thereby forcing both exports and imports down substantially.
With U.S. exports providing such a critical key to keeping America from slipping into recession, a slippage in the popularity of American products could prove counterproductive to the U.S. industrial sector as a whole.
Even though the credit crunch started out as primarily an American phenomenon, the consolidated debt obligations, infecting financial institutions everywhere, have made monetary issues a worry for banks worldwide.
Although lowered interest rates may help repair tattered global bank balance sheets as in the U.S., they are not expected to play an overwhelming role in increasing consumer demand, especially in countries with large agricultural populations evolving into urban buyers.
The early signs for increased or lessened demand will likely come from Southeast Asia.
If big ticket items like Boeing commercial airliners, heavy construction machinery, defense orders and high technology continue to maintain a fast pace, the world economy should maintain its ongoing momentum.
Editor's note: This article was previously published in the Desert Sun in Palm Springs, Calif.
-- Morris R. Beschloss graduated from the University of Illinois' College of Communications in 1952.
He is a columnist for the Desert Sun and publishes two newsletters for the pipe, valve and fittings industry. He can be reached at flem6609@bellsouth.net or (760) 324-8166.