Dandelion grows from small seed to big weed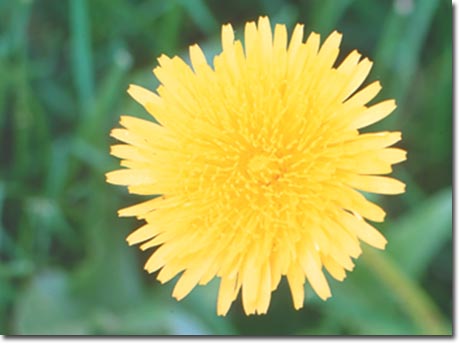 Photo by: n/a
A bright black and yellow awning invites downtown Champaign's sauntering patrons inside to peruse unique products at the Dandelion.
The side street's aging brick walkway and the Cowboy Monkey's outdoor seating give a cosmopolitan feel to the area surrounding the shop's entrance.
Sole owner Sara Hudson graduated from the University of Illinois with a degree in advertising.
After some soul searching in Europe and a move to San Francisco, she quickly realized advertising was not where her heart or head belonged.
"I was interested in the environment and saving the world," Hudson said. "I was like a lot of very idealistic
college grads."
Inspiration from San Francisco's Haight-Ashbury district and the valuable advice of a friend led Hudson to sell vintage clothing to make ends meet.
"A friend of mine said 'Do what you love and the money will follow,' which was really good advice I think. So, I decided 'Well I can do my environmental thing by recycling clothing and perhaps make a living,'" Hudson said.
Hudson started the Dandelion in the early –s in a tiny space at the corner of Chester and First streets in Champaign, which the business quickly outgrew.
"It was successful from the get go," Hudson said. "I found I had an eye for what people were looking for and was good at catching a trend early and seeing it coming."
Hudson travels around the Midwest to find distinctive clothing from estate sales or other vintage clothing shops.
More than a decade ago, Hudson moved her niche business from the original Chester Street location to a once-barren downtown Champaign.
"Twelve years ago when we moved downtown, it was all tumbleweeds. Nobody knew what I was talking about when I referred to this courtyard on Taylor," Hudson said, laughing.
Because of the development of downtown Champaign, Hudson sees a different variety of customers enter her doors.
"Now we get a different kind of clientele that maybe we wouldn't have got being in an outlying area," Hudson said.
One of Hudson's six part-timers, Erika Porter, has worked with Hudson for the past year.
"I love being downtown. There's always something going on down here," Porter said.
Hudson's customer range is as broad as the eras of clothes she sells.
"We get everything from middle school and high school students up to older folks who love vintage clothes. We get people who do plays, or are going to theme parties or doing school projects. Everyone who wants to dress up for Halloween comes in looking for the right outfit," Hudson said.
The haunted holiday brings in the year's biggest sales.
Until recently, Hudson saw a dip in sales during the summer months when university students vacate the area. Now the summer sales have evened out, making business more consistent.
In general, the Dandelion serves a younger crowd seeking an outfit you can't find at the mall.
"That's a lot of what I stress is individuality. Thinking outside of the box, or outside of the mall really. Why do you want to look like everyone else? Show some creativity in what you wear," Hudson said.
Porter said, "(Sara) has a really good collection. The clothes are very diverse. There is always something different, something I've never seen before."
Most of the store's inventory are second-hand or vintage. Some of the accessories, however, are new and purchased from a supplier in either New York or Los Angeles, including the sunglasses, which many people love, Porter said.
Hudson said, "That has changed over the years. In the beginning I was strictly second hand or vintage."
There are certain types of people who appreciate vintage clothing and they do exist in central Illinois, Hudson said. Like many businesses, the shop has its regulars.
"We get customers who drive here from Decatur, Springfield, Peoria or Bloomington," Hudson said.
Porter said, "I'm always surprised how crowded it is on the weekends."
For five years, Hudson expanded her business into the Chicago market, but realized bigger is not always better.
"My role as a business manager became managing two managers and doing paperwork, and I hated it. So, I don't feel like I need to be bigger than I already am," she said.
Customers are attracted to the Dandelion because of the product rather than flash and glitz.
"I did a lot of advertising in the beginning, but I've really slowed down. It's mostly word of mouth now," Hudson said.
At one point, Hudson was concerned that the only downtown developments were dedicated to nightlife, but she is relieved to find more retailers coming to the area.
"(Retailers) make downtown a lot more balanced," Hudson said.
Hudson's passion is as addictive as her positive attitude.
"Each item is a choice I make. My favorite part is going out and finding the clothes, and my second favorite part is being behind the counter talking to customers," she said.
The shop's namesake is as unique as the clothes that reside within it.
As a child, Hudson used to pick dandelions in her front yard and bring them to her mom who would gratefully accept them.
"My mom would say, 'Oh what beautiful flowers,' and I didn't know until later that most people hate dandelions and try to kill them," Hudson said, laughing.
Hudson took the idea that one person's weed is another person's flower and applied the philosophy to her business.
"It's just like these clothes," she said. "Somebody didn't want that dress for whatever reason, but somebody else just might adore it. It's the same thing as a dandelion - some people see it as a pretty flower and some see it as an awful weed."
Emily Fletcher can be reached at 217-351-5244 or