BEYOND BEAUTY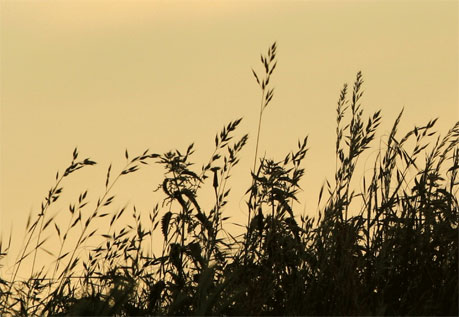 Photo by: n
There's no denying that walking or exercising in a nearby park can improve health and decrease stress.
But the economic impact of parks in Champaign County is sometimes overlooked.
Parks in central Illinois impact the economy by attracting residents, supplying jobs, supporting local businesses and even increasing property values of homes.
"A park district is really about quality of life in a community," said Bobbie Herakovich, executive director of Champaign Park District.
There are 80 parks in Champaign, Urbana, Rantoul and the surrounding communities.
Jerry Pagac, executive director of the Champaign County Forest Preserve District, said parks help attract and retain employees, an economic impact that goes unnoticed. The district has 3,500 acres in four preserves. They include Lake of the Woods in Mahomet, Homer Lake near Homer, Middle Fork Forest Preserve near Penfield and River Bend, which is south of Mahomet along the Sangamon River.
The Urbana Park District employs about 50 year-round employees and an additional 300 summer employees, most who are under age 22, said Vicki Mayes, the executive director of the Urbana Park District.
Urbana has 540 acres in its 22 parks, about 14 acres of parks for every 1,000 people, Mayes said.
The Champaign Park District employs 75 year-round employees and an additional 250 or 300 during the summer, Herakovich said.
Champaign has 645 acres in its 36 parks, averaging out to 8 acres for every 1,000 people.
It also has 12 to 15 miles of trails, two swimming pools, 26 playgrounds, mini parks, several community centers and a skate park, which is located within Spalding Park, Herakovich said.
The Champaign and Urbana park districts purchase all types of supplies, including pool chemicals, t-shirts, paper products and specially-designed wood chips for the playground, most of which are purchased from local businesses.
"Rarely do we go outside of Champaign County for different equipment," Mayes said.
In fiscal year 2006-07, the Urbana Park District budgeted $350,000 for supplies and equipment. Another $682,000 was budgeted for contracted services, like HVAC systems, pest control, re-roofing and electrical repairs. Another $722,000 was budgeted for capital projects.
"Almost all of that is spent locally," Mayes said.
Herakovich said the Champaign Park District is a $10 million a year business. It spends $1 million a year on capital improvements. Last year, it spent $6.5 million to pay employees, purchase materials and build the aquatic center. It pumps money into the local economy by hiring engineers, contractors, landscapers and mechanics.
"A lot of what we do provides an economic impact to our community," Herakovich said.
Sports tournaments sponsored by park districts also bring dollars into the community. For example, the Champaign Park District hosts the Senior Softball USA Midwest Championship, which brings 70 teams into town for five days, who spend an estimated $284,000, Herakovich said. It hosts several other sports tournaments throughout the summer.
Park districts also offer festivals that showcase musicians and restaurants, like the Taste of Champaign-Urbana, adding yet another boost to area businesses.
The Urbana Park District will celebrate its 100th anniversary Oct. 9 through 14 with a week-long Chautauqua festival of music, entertainment and food at Crystal Lake Park, the district's oldest park, which joined the district in 1907.
Parks also directly impact the economy by increasing the value of nearby homes.
"Property that is adjacent to parks is more valuable," Mayes said.
Just read a few real estate listings that advertise a home's location near parks.
"Being next to green space is a huge economic benefit for the developers and a huge desirable benefit for people who are buying houses," Mayes said.
Herakovich said having a park even five blocks from a home improves its property value.
The Illinois Association of Park Districts estimates that nearby parks improve residential property values up to 20 percent.
Urbana Park District completed a survey of Urbana residents that found that they want the district to add more trails, improve Crystal Lake Park, take care of existing parks and acquire more land for future parks.
Upcoming projects include replacing the playground in Crestview Park and renovating Victory Park.
Herakovich said Champaign residents would like to see more trials, recreational facilities and natural areas and centers. The district is working on a capital improvements plan for the next 10 year and is moving forward with renovation of the Virginia Theatre. Herakovich called the theatre an anchor for downtown that brings business to restaurants and bars.
The Champaign Park District is working to build parks in new subdivisions. It plans to develop three parks in the near future, including the Toalson park in the Ashland Park subdivision, the Robert C. Porter Family Park at the northeast corner of Rising and Windsor roads near the Ironwood subdivision, which will be created as a natural area park with tallgrass prairies and wetlands, and a park adjacent to the Boulder Ridge Subdivision at Bradley Avenue and Staley Road.
When developing neighborhood parks, the district meets with residents to assess their needs. Residents often work together to support the parks. For example, neighbors raised $15,000 for a small pavilion at Mulikin Park, Herakovich said.
"A neighborhood park provides a place for families to gather together and brings a sense of community," Herakovich said.
Another project the Champaign Park District has planned is creating a 10-foot wide walking trail from Windsor Road to Springfield Avenue, which will take several years to complete. It will stretch two miles and cover a buried pipeline, Herakovich said.
The Champaign and Urbana park districts are both funded by property taxes from real estate in each town.
The Urbana Park District received $3,311,000 from property taxes, or 52.6 percent of its 2006-07 budget. It collects 14 percent of its budget, or $880,000, from fees and charges. Another 2 or 3 percent comes from grants and donations.
The Champaign Park District receives 63 percent of its revenue from real estate property taxes, 19 percent from program fees, 6 percent from grants, 8 percent from bonds and 4 percent from donations, Herakovich said. Last year, the district received $100,000 in donations.
A state law passed in 1995 allows counties to adopt tax caps on a county-by-county basis. The Champaign and Urbana park districts operate under a tax cap, which means their budgets cannot increase more than the consumer price index or 5 percent each year, whichever is lower. This can be difficult to work with since fuel costs and health insurance premiums sometimes rise at a faster rate, Herakovich said.
In Illinois, the public parks and recreation are a $3 billion industry, according to a study by Economics Research Associates of Chicago.
Statewide, park districts, forest preserves, recreation and conservation agencies employ 62,900 people each year, including 54,000 part-time employees. These agencies create a demand for about $475.5 million in operations spending per year for services and products, and 73 percent of that spending goes to Illinois businesses, suppliers and contractors. They also generate $371 million in capital investments for development and construction. And $337 million of that goes to in-state suppliers.