Perseverance against all obstacles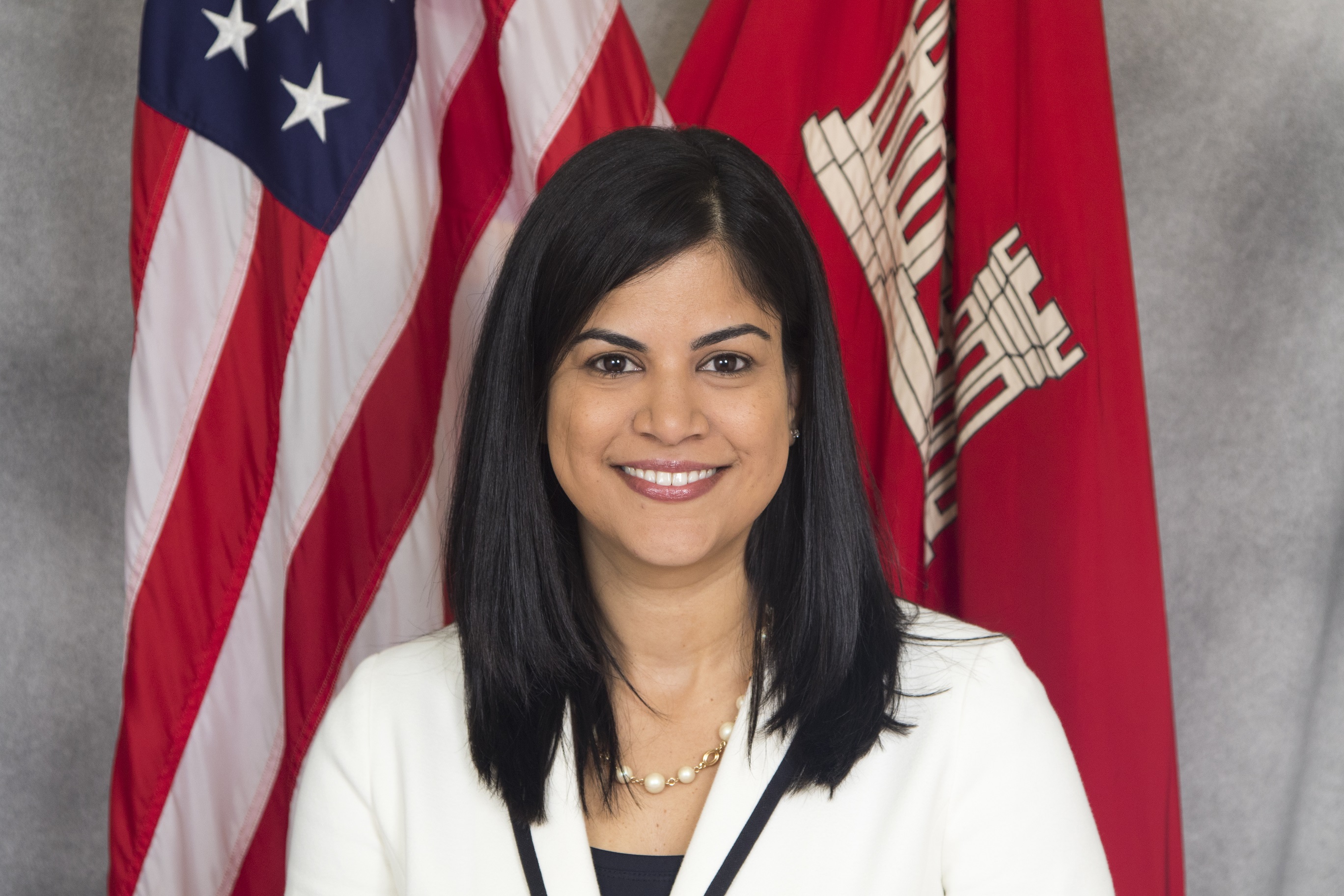 Photo by: Provided
According to the National Science Board, women constitute only about 15 percent of the engineering workforce. But Giselle Rodriguez, 36, has never allowed that to hold her back from succeeding.
As the first-line supervisor in the Energy Branch at the U.S. Army Corps of Engineers Engineer Research and Development Center Construction Engineering Research Laboratory (ERDC-CERL) in Champaign, she leads a team of 36 engineers and scientists. Her branch conducts research, develops tools and guidance and demonstrates new and emerging technologies to assist military installations and the deployed force infrastructure in meeting resilience, energy, water and additive construction goals and requirements.
"Every day is different in what's happening," Rodriguez said. "It's a very fast-paced job. There are lots of meetings and lots of travel."
Rodriguez guides and advocates for her employees. "I like helping people succeed," she said. "This is really what drives me at work – helping people be the best they can be."
Rodriguez has worked for the U.S. Army Corps of Engineers for 13 years, starting out as a principal investigator in the Environmental Processes Branch. She has also served as a liaison to the Office of the Assistant Secretary of the Army for Installations, Energy and Environment at the Pentagon.
She began her career at ERDC-CERL, which has a partnership with the University of Puerto Rico at Mayaguez, where she earned her civil engineering undergraduate degree, as an intern in 2005. It was the summer before her senior year. "I just really liked the work I was doing," Rodriguez said, adding that she had originally thought about working for the Environmental Protection Agency but then realized that the military needed solutions to solve its environmental problems. "The opportunity came to come back, and I'm glad I did."
Born and raised in the mountainous rural town of San Lorenzo, Puerto Rico, Rodriguez's father passed away when she was 2 years old. She was the youngest of four children, and her siblings were all much older. Rodriguez's mother wanted her to go to private school, which was very far away, so since the family didn't own a car, Rodriguez took public transportation. It took three buses and about two hours each way to get there. "She really wanted me to have a good education," Rodriguez said. "It was the only reason I had other opportunities."
Although she had been taught English in school her whole life, not having it as her first language proved challenging when Rodriguez arrived in Champaign to pursue her environmental engineering master's degree at the University of Illinois. "When I first got here, I had a few insecurities," she said. "I had a thick accent, and it was difficult understanding people who were talking fast to me. I was self-conscious about speaking up and talking, and I like to talk and express my opinion. I am a very opinionated person. I was insecure and shy about not having the right words to express myself."
Rodriguez worked hard on her vocabulary. "One day I lost a big opportunity I was looking forward to because I didn't really speak up when I needed to," she said. "I thought, 'This has to change.' Everything really turned for the better."
In addition to her service in professional organizations like the American Society of Professional Engineers and the Society of American Military Engineers, Rodriguez is committed to promoting Science, Technologies, Engineers and Mathematics (STEM) education and careers. As a volunteer with FIRST Lego League for over five years, she coordinates regional and state robotics competitions for elementary and middle school students in which they design robots. She's also judged for the Science Olympiad and science fair events. "I like to work with kids," she said.
Rodriguez is also passionate about developing and empowering other professional women and was recently invited to share her leadership journey as a panelist during the Junior League of Champaign-Urbana's 2019 Women's Leadership & Advocacy Conference.
Outside of work and volunteer activities, Rodriguez enjoys spending time with her husband of six years, Angel Aquino, and their 4-year-old son, Alexander. "This is home for us," Rodriguez said. "I love spring and summer here. Coming from a tropical island in the Caribbean, you really take warm weather for granted; we don't have seasons. Here, when spring comes, everyone is so happy, and you just want to be outside. You gather with your friends and enjoy being outside."
Rodriguez admits it was challenging when she was a new mom with a demanding job. "I was constantly trying to balance those things," she said. "I was living a not-very-healthy life and trying to be 100-percent there for everyone. I was not sleeping. I discovered I was never going to find that balance."
Whether at work or volunteering for a community organization, Rodriguez strives to give it her all. "My goal is to have the greatest impact I can have," she said. "Any task you give me, I will try to do my best. I think, 'What's the biggest impact I can make?'"
Rodriguez has had many formal and informal mentors, "people that have seen potential in me I didn't see in myself," she said. "Sometimes I don't see it by myself, and someone needs to tell me, 'Look, this is what you have done.' Promoting myself is something that doesn't come naturally to me."
The best career advice Rodriguez ever received? "Sit at the table even when you're not invited to sit at the table," she said.
Rodriguez thinks her most outstanding quality is her perseverance, "working through difficulties." "You don't realize that until you see the big picture," she said. "There have been many setbacks."
Nominator Mariangelica Mangual, a research civil engineer at CERL, wrote, "When Giselle set a goal she would persistently work to reach it despite setbacks and roadblocks in the way as she understands the path to success is not a straight line."
Rodriguez was touched when she read Mangual's nomination. "It was like seeing myself through someone else's eyes," Rodriguez said. "I was a little emotional."