HOME/COVER STORY
---
ACHIEVEMENTS
---
BUSINESS NOW
---
CHAMBER VIEW
---
EDITOR'S NOTE
---
FINE PRINT
---
FORTY UNDER 40
---
GET TO KNOW THE CEO
---
GREEN TIPS
---
INNOVATION > THE OUTER LIMITS
---
SUBSCRIBE NOW!
---
CONTACT US
---
ARCHIVE
---
CALENDAR
Editor 's note: submit events, meetings, workshops and conferences at least one month in advance to cibm@news-gazette.com for inclusion in Mark Your Calendar.
< Mar
Apr
May >
April 4
Breakfast Series -- Washington D.C. Briefing for Business 7:15 to 9 a.m.
Hawthorn Suites, 101 Trade Center Drive, Champaign U.S. Reps. Rodney Davis and John Shimkus will provide business updates on the state and national level. Call 217-359-1791 for more information.
April 10
Schmooza Palooza Business Expo 10 a.m. to 6 p.m.
University of Illinois Assembly Hall, 1800 S. First St., Champaign This event, sponsored by the Champaign County Chamber of Commerce, is free and open to the public and will feature nearly 100 businesses. It will also include the SK Exteriors Ultimate Power Lunch and the BankChampaign Wine Tasting. Go to champaigncounty.org or contact Karly Combest at
KarlyC@champaigncounty.org
or 217-359-1791 for more information.
April 16
April 16, 18 Performance Management 1 to 5 p.m.
Parkland College Business Training, 1315 N. Mattis Ave., Champaign Join Cindy Guthrie as she examines various performance management techniques, that provide the knowledge and tools needed to design and implement a workable system that benefits the organization and inspires employees to manage their own performance. Fee: $265. Registration deadline: April 9.
April 17
April 17, 25 Providing Constructive Feedback 8 a.m. to noon, April 17 and 25; 1 to 5 p.m. April 25
Parkland College Business Training, 1315 N. Mattis Ave., Champaign Discuss how to provide constructive feedback in a way that builds openness and mutual respect, and promotes problem solving and learning. Participants will complete a variety of activities that explore the key actions for providing constructive feedback, techniques for encouraging involvement and handling challenging responses, planning a feedback conversation and providing constructive feedback.
April 18
April 18, May 11 ECI SCORE: Starting a Small Business 6 to 3:30 p.m. on April 18, 9 to 11:30 a.m. on May 11
Champaign County Chamber of Commerce, 303 W. Kirby Ave., Champaign Reviews the advantages, hazards and requirements of starting a small business. Content: defining your business, competitive analysis, marketing, cash flow, and tips for small business startup. Workbook provided. Cost: $25. To register, go to eci-score.org or call 217-359-1791. Email questions to
info@eci-score.org
.
April 18
Project Risk Management 8 a.m. to 5 p.m.
Parkland College Business Training, 1315 N. Mattis Ave., Champaign Borinara Park will introduce you to the concepts and methods in managing project risks and uncertainties. Participants will learn how to quantify the project risks and determine key drivers in the schedule and will be able to produce contingency plans and risk mitigation strategies effectively with enhanced confidence. Fee: $795. Registration deadline: April 11.
April 25
April 25, May 18 ECI SCORE: Writing a Business Plan 6 to 8:30 p.m. on April 25, 9 to 11:30 a.m. on May 18
Champaign County Chamber of Commerce, 303 W. Kirby Ave., Champaign Reviews the importance of writing a business plan. Content: business plan format, financial analysis and securing financing. Workbook provided. Cost: $25. To register, go to eci-score.org or call 217-359-1791. Email questions to
info@eci-score.org
.
COVER STORY December 2013
---
Like. Share. Tweet.
---
Social media offer a way for businesses to interact with customers, the community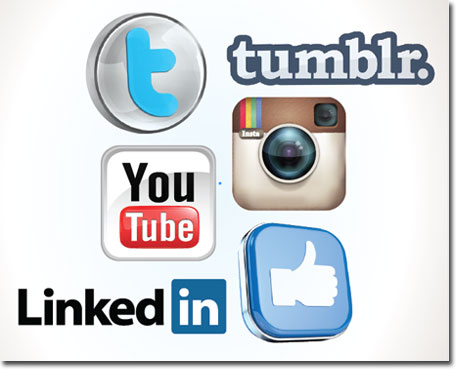 If you follow the Champaign-Urbana MTD on Twitter, you'll know about any reroutes for buses or which bus to take to get to an Illini basketball game or an event at the Champaign Public Library.
If you like Furniture Lounge on Facebook, you'll see the latest items at the store, such as Stendig side tables or a vintage bar cart.
Most businesses have some presence on social media, whether it's a Facebook page, Twitter account or a Linked In profile. They want to reach their customers, promote their products or increase their visibility.
But not all do it equally well.
A business's use of social media is not just about pushing its message, says Carl Catedral, a social media and branding consultant who operates his business, Catedral Consulting, in Urbana. The key to effective use of social media, he said, is engaging with the community, building relationships and telling your story.
"We've gotten this conception that marketing and advertising is push your message," he said. "Twitter is all about having conversations. When you're only pushing yourself, you're not going to get the results you want on social media."
Amy Snyder, communications specialist for the MTD, agreed. She originated all the system's social media accounts, and about half her time on the job is spent overseeing those accounts, posting and responding to customers and others.
"You need to be present, treat it like a relationship," she said. "Even if it is just favoriting the content they tweeted at you, do something to acknowledge the conversation. (Otherwise) it's being unsocial on social media."
Catedral advises that before a business or organization begins using social media, it should know who its target audience is and determine the best platform to reach those people. Then work to build up a following by interacting with them on social media, he said.
Snyder spent a few months looking at how peers in the transportation industry used social media. She started with Facebook and Twitter accounts for MTD. Later she put the MTD's commercials on YouTube, and then added a Flickr site to share behind-the-scenes photos. She also maintains a weekly blog that she shares on Facebook and Twitter.
Scott Schaub and Amanda McWilliams, owners of Furniture Lounge in downtown Champaign, use Facebook to update customers on their merchandise.
He and McWilliams wanted not only to use Facebook to display new items, but to connect with people with similar interests in architecture and art. They often share posts about midcentury modern homes for sale or stories of interest from the architectural world. The two started out by connecting with other groups on Facebook with similar interests, such as one for midcentury modern design.
"In the last year, we've really made an effort to post at least one or two things a day, to keep our posts popping up on people's feeds so they don't forget about us," Schaub said. "It goes directly to people that are interested in what we do, so we don't waste time sending it out to people who have no interest in what we do."
Carly McCrory is communications director for the Champaign County Economic Development Corp. She manages all the social media accounts for the organization: Facebook, Twitter, LinkedIn, Google+, YouTube, Instagram, Pinterest and Tumblr.
"As soon as these things were coming about, I was definitely jumping on board pretty quickly and using them for my personal use. Then I realized how beneficial they could be for professional purposes as well," McCrory said.
"Both are very much about controlling your own brand and having an image," she continued. "It's more than just a marketing tool for businesses. I think that's where many businesses fail -- just using it as an outlet to put information out into the world and not realizing the social aspect of it."
McCrory said many businesses jump into using social media without figuring out which platforms will be most useful and try to maintain too many without doing any of them well.
"They know they should be on it. Instead of taking the time to do it the right way at first, they sign up for 10 different outlets -- Facebook, Twitter, Pinterest. They should sign up for one or two and be really great and solid at those, then expand," she said.
It's also a good idea to tailor content to the social media platform being used, rather than repeating the same content on each. For example, Snyder uses a photo with Facebook posts, noting it greatly increases traffic over a post with just words.
She includes a link to events she Tweets about, and she'll use a hashtag like #chambana. She'll later Tweet links to a blog post she wrote about the event, photos of the event she shares or a YouTube video of it. On Facebook, she'll post one photo and tag other organizations involved with the event.
Snyder's Twitter posts include information about bus service, links to community events, responses to questions from riders and news from the transportation industry.
She and Catedral said using social media to respond to compliments or complaints about customer service can be one of a business's best marketing tools.
"I know a lot of public agencies that are very intimidated about public criticism and how they handle it. I would encourage organizations to embrace it," Snyder said. "It's always an opportunity. Very seldom does it end unproductively. Either I educate (a customer) about something they didn't know or we get an opportunity to investigate a situation."
Businesses can also encourage customers to help promote them, by asking them for a mention on social media. Catedral suggested finding simple ways to make it easy for customers to talk about the business; for example, Cafeteria & Co. in Urbana puts its Twitter handle, and those of Pizza-M and Flying Machine Coffee, on the wall and uses the hashtag #eaturbana as its WiFi password.
"That's really where the most traction happens," he said, "when other people talk about you."
Back to top
Part of The News-Gazette, Inc. community of websites:
News-Gazette | IlliniHQ | Business Directory | WDWS | WHMS | idomagazine